Archive for January, 2012
Monkeys are gradually becoming Clara's "thing" (threatening to unseat her previous favorite wild animal, the giraffe – not to be confused with her favorite domestic animal, which will always be Burger). Just check out the scene we witnessed the other night.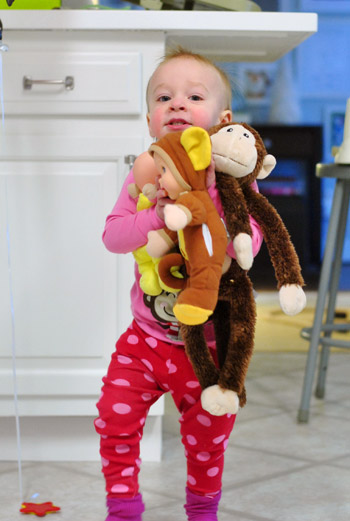 That's her carrying (as we call them) Baby Lisa, Monkey Baby, and Monkey – a virtual reverse evolutionary chart of dolls if you will. And yes, there's a monkey on her pjs too.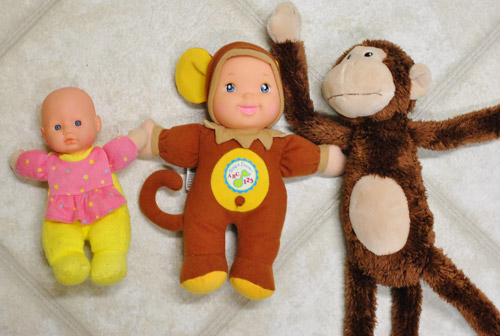 The big monkey was a gift from Sherry's brother Dan and his wife Ali. Dan has adopted the nickname of Uncle Monkey, so he's a big part Clara's simian shift. In fact, this was their Christmas gift to her: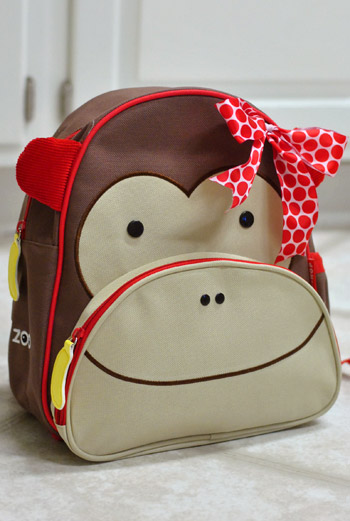 It's a Skip Hop backpack (we attached the ribbon to girl it up a bit) that we're now using as her diaper bag (it mostly lives in the car so we have diapers on hand wherever we are). If all this weren't so darn cute, we'd wonder if we're paving the way for our very own episode of Animal Hoarders. Seriously, how cute are those banana zippers though?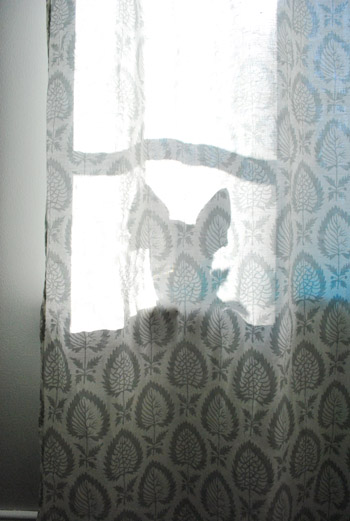 Our heat-loving chihuahua has re-discovered his perch on the broad window ledge in our living room. It gets a crazy amount of light now that all of the trees are bare, so it's a perfect spot for winter sunbathing. And since I had the curtains pulled to help block some light for a little blog photoshoot. Well, we got these nice little doggy silhouettes going on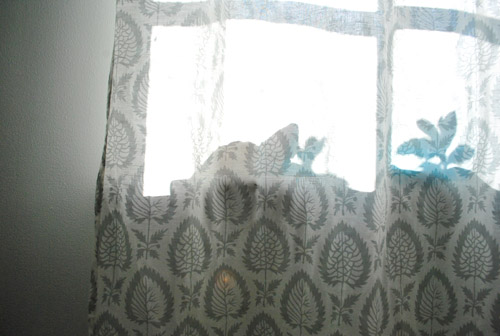 Oh to be a dog…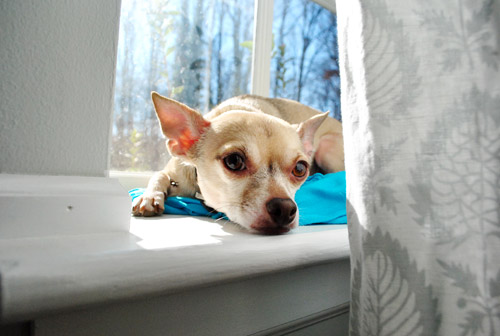 I'm sorry, did I disturb you?