Archive for January, 2012
Before we head to bed each night, we always sneak into Clara's room to peek at her sleeping. Partly to tuck her in again (she always manages to kick off her blankets) and partly to see what weird position she has managed to wriggle into. Last night we found her like this: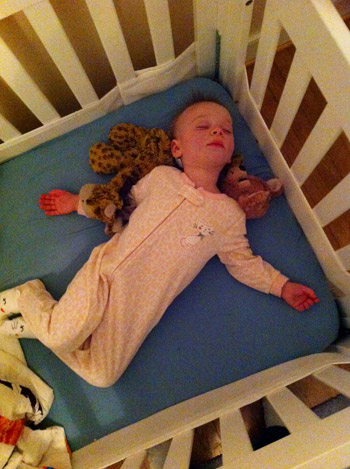 Her two favorite stuffed animals had become pillows. Either that or they were victims of an attempted smothering. It looked pretty uncomfortable to us, but we let her be because she was, well, sleeping like a baby.
…even your one year old is mesmerized by a giant gold chain.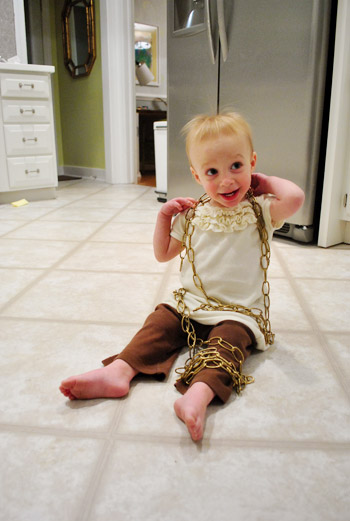 John thought maybe she was channeling Mr. T or preparing to do a Houdini-esque escape trick, but I (her New Jersery born-and-raised mother) know the true reason for her attraction to this blingy accessory. The Garden State is rich in her bloodline.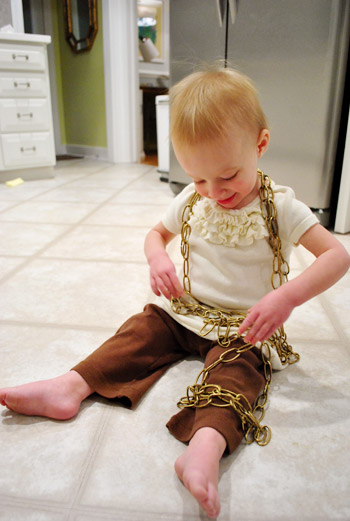 The chain was leftover from our closet light hanging project and Clara was immediately entranced by the sounds it made. Which is why she proceeded to run around the kitchen with it.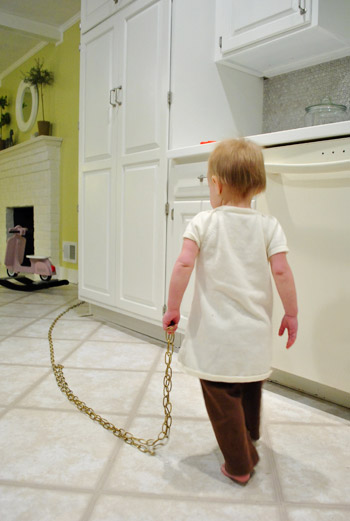 There was also some marching.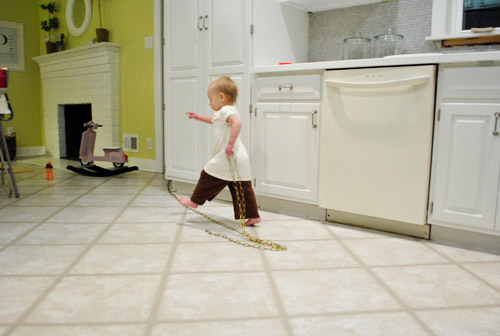 And spinning.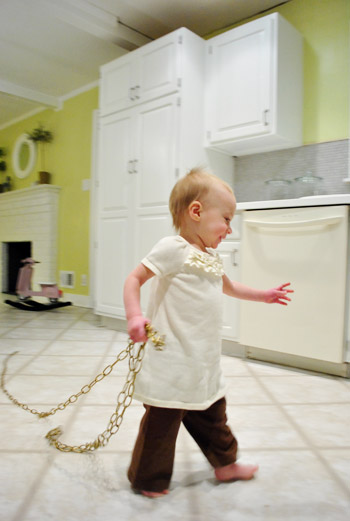 And in case you're unconvinced of her Jerseyliciousness, may I submit the following video into evidence?
John's just jealous because her Virginia heritage is much subtler. Although I certainly wouldn't mind if a sweet little Richmond accent crept in there too…