Home Videos
If you ever had any doubt that Burger could impersonate a talking horse, here's proof that (except for his distinctly un-equine appearance) he's got that moving-his-mouth-so-others-can-speak-for-him thing down. All you've gotta do is wait for him to get a treat stuck in his back teeth…
Clara's preschool gives each kid a "Special Day." It's sort of like a birthday, but since not every child has a birthday during the school year you pick an arbitrary day for the kid to get some special attention. And last week Clara had hers!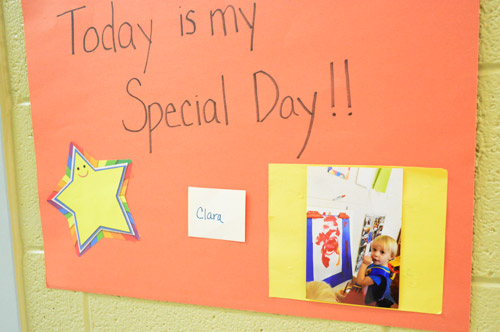 There's not really a set guideline for what you do to celebrate their special day but we decided, like many of the other families, to make a poster so Clara could tell her classmates a little more about herself.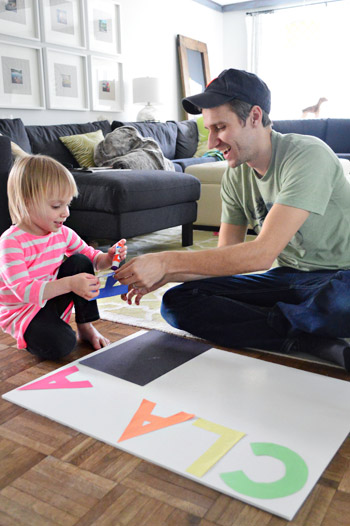 After we cut out the letters of her name and printed some photos at Target, Clara wanted to take over and do all of the gluing herself.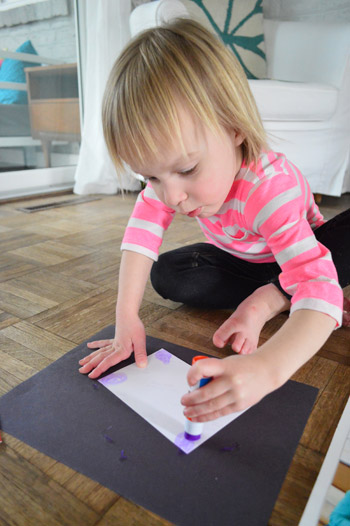 She did a great job at putting them down on the poster board right where we had laid them out (with a nice little potty break in the middle).
She did need a little help adjusting the placement every now and then. But overall I was impressed with how much she was able to do on her own.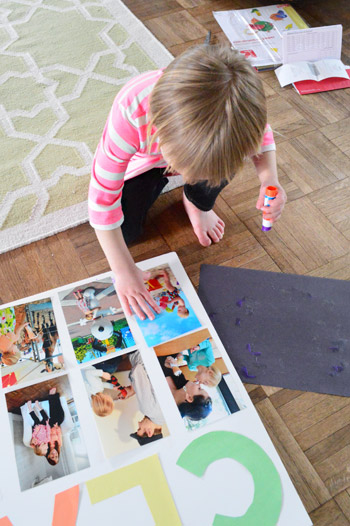 By the end of it all, she was very proud of her first ever presentation board.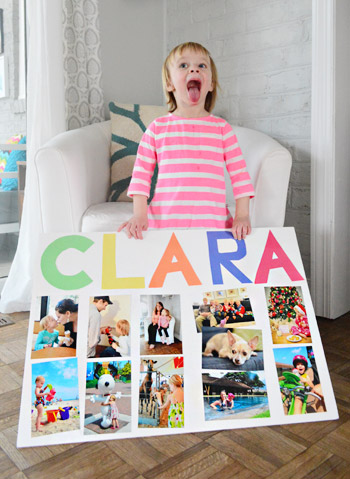 When the actual Special Day arrived, we partook in another tradition of bringing other family members in (aka Grammy & Tom Tom). And oh yeah, it also happened to be "Crazy Color Day" to celebrate the end of their color unit at school, so the kids were encouraged to wear as many wacky / bright / mismatched colors as possible. Clara loved it.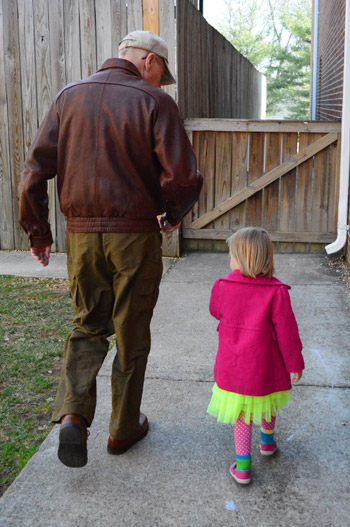 When her 15 minutes in the spotlight rolled around, she got very shy and pretty much retreated to Sherry's lap while we showed everyone the pictures of who was in her family and the things she liked to do.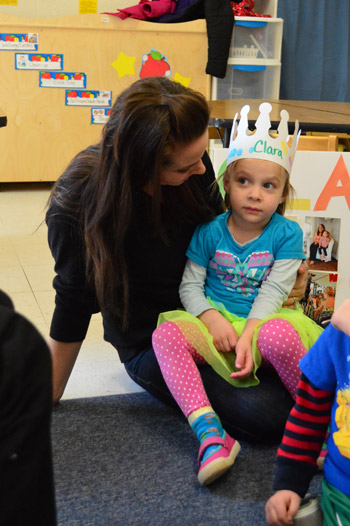 After looking at the pictures, my parents and I took turns reading one of Clara's favorite books (of the moment) – Dragons Love Tacos – and then Clara finished off the Special Day by handing out stickers to her classmates. Fortunately the 75% boy class didn't seem to mind that she had picked out princess stickers for everyone. There were even some "I want Belle!" requests from the guys.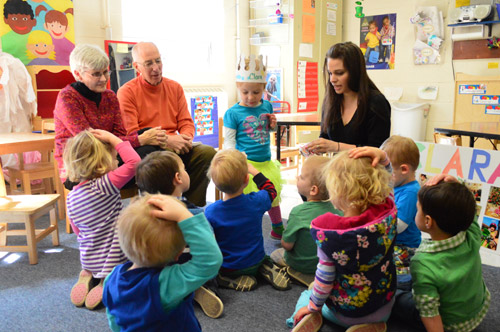 All-in-all it was a sweet little celebration for our special little lady. And a crazy reminder that she's less than two months away from her real birthday. Where did this year go??