It's hard to believe it, but our little Burgermeister is six years old now (as of Sept 27th that is). Seems like just yesterday this little 2lb patty joined our family.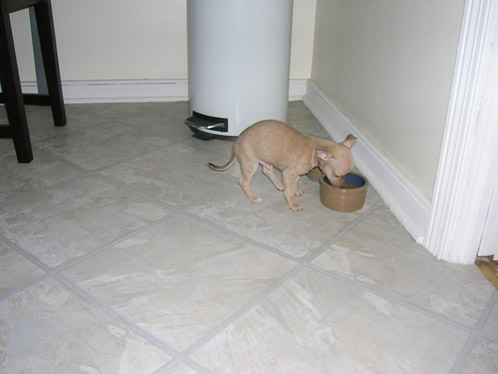 And as has been the tradition around here, like when he turned two, four and five (not sure if we blogged about the others) we treated him to a little "cake" from Three Dog Barkery. Well, and of course we had to sing Happy Birthday too…
You can see in the video above that we learned our lesson from last year that Clara was mighty interested in Burger's treat, which is why we were armed with a treat for her. Why Sherry decided that should be a round of cheese shoved onto a popsicle stick I'll never know…
&nbsp Comment

&nbsp&nbsp&nbsp

&nbsp

&nbsp
If you enjoyed this post, please leave a comment or subscribe to the feed and get future articles delivered to your feed reader.
142 Comments