Random
Here on the East Coast, we're expecting cicadas this summer. A lot of them, apparently. They're the locust-like insects that emerge from the ground once every 13- or 17-years (depending on their "brood") to fill the air with buzzing and our trees with their shed skin. My mom used the occasion to break out the book she made with me back when I was 5, the first time I experienced a cicada summer.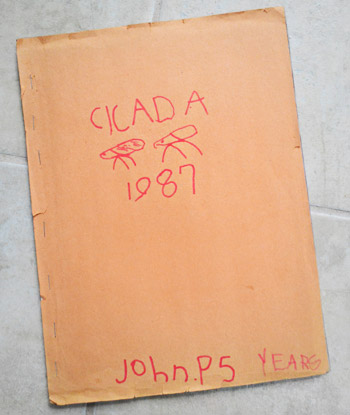 My little book is mostly newspaper clippings like this…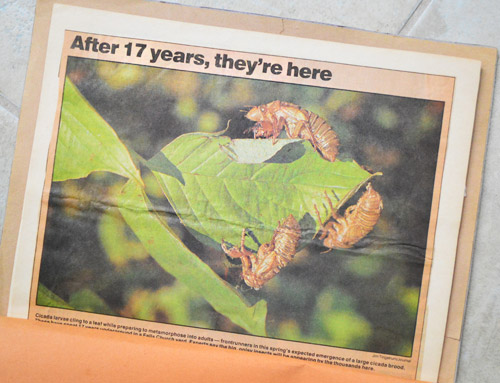 …but there are a couple pics of young me proudly (bravely?) holding some cicadas.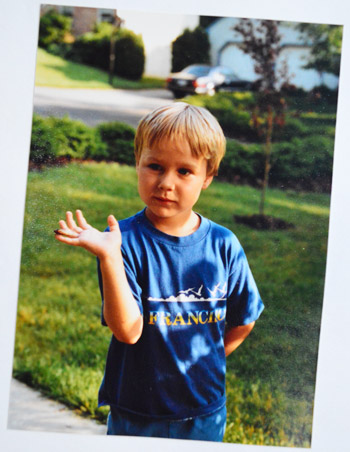 Then – here comes the kind of gross part – it includes some "preserved" cicada shells. Yep, that's them just squished in some saran wrap. An entomologist I am not.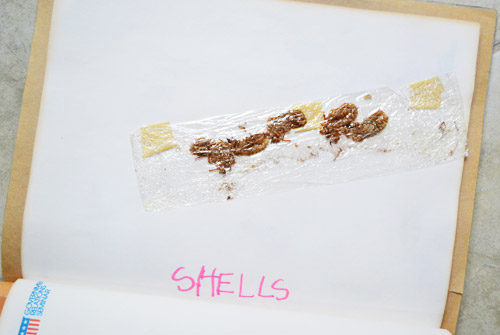 Although my preserved wings came out a little bit nicer.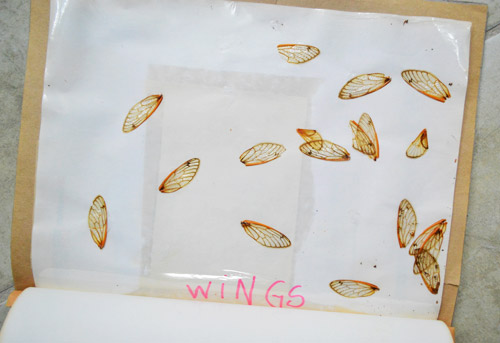 My mom even added a page to the book 17 years later (in 2004, when I was 22) when that brood of cicadas re-emerged. Still got that cicada bravery!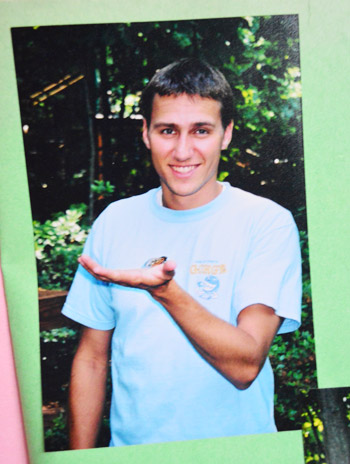 I'm hoping when this cycle comes to Richmond this summer that Clara share a similar fascination and bravery with them. Heck, maybe we'll make a little book of our own…
Easter. Always filled with bunnies, candy, eggs and The United States Marine Corps. Oh, wait. Maybe not that last one. Allow me to back up and tell you how we ended up enjoying a somewhat "unconventional" – but awesome none the less – Easter. It started with our outdoor egg hunt getting rained out…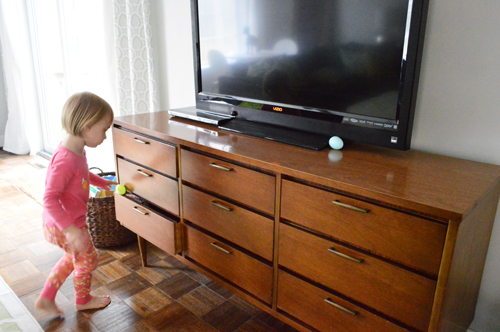 Thankfully, the Easter bunny found some clever spots to hide his eggs in the living room instead.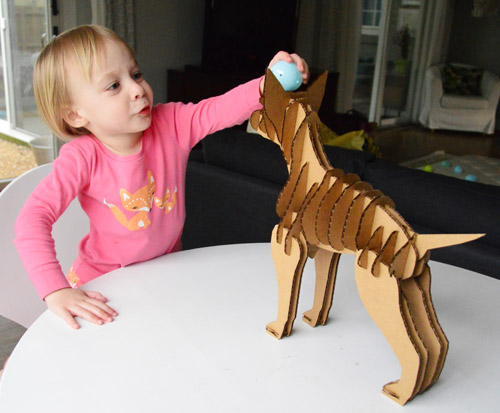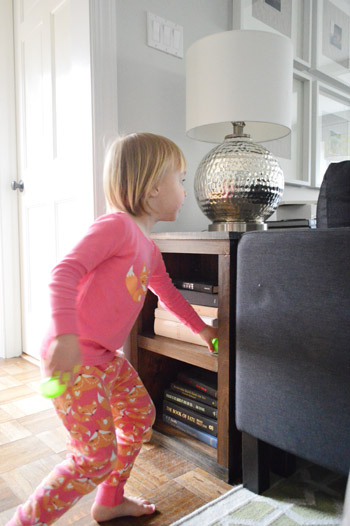 Clara has an interesting technique of hunting eggs where she immediately indulges in whatever's inside (a single Skittle, in this case) before looking for the next egg.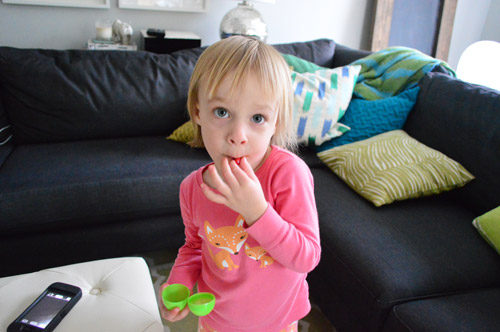 Whatever makes her happy, right?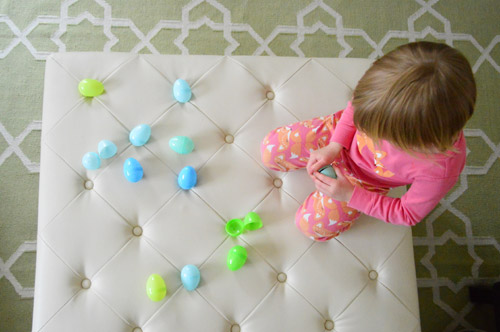 Since we had done candy in the eggs, we just gave her some small gifts in her Easter basket.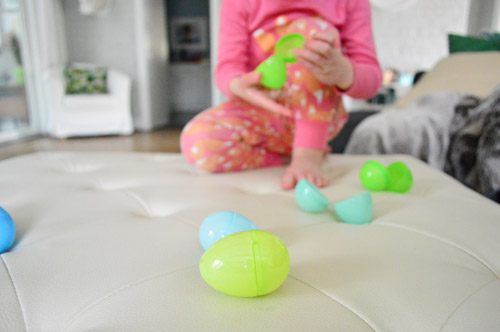 A small kit of Duplo legos, a wooden bus to push around, and a tiny red $2 purse that she had been enamored with on a recent trip to TJMaxx (she didn't know we bought it).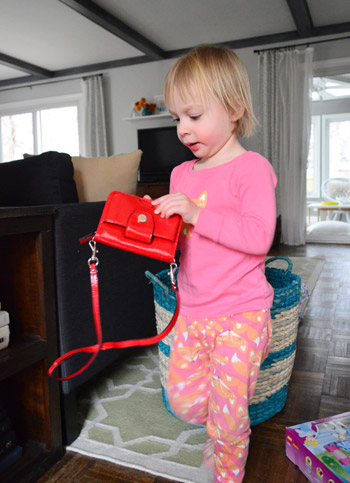 And of course, there was Sherry's homemade egg bowling set, which was a huge hit.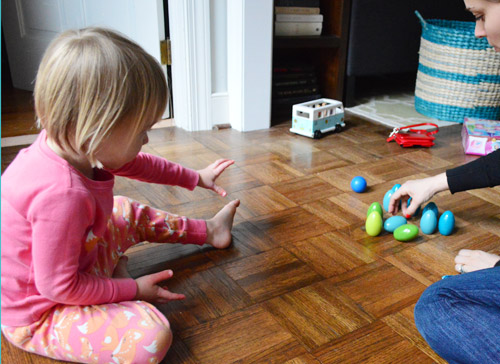 Now here's where things get a bit less traditional. Our next stop was The National Museum of the Marine Corp. You know, very Easter-y right?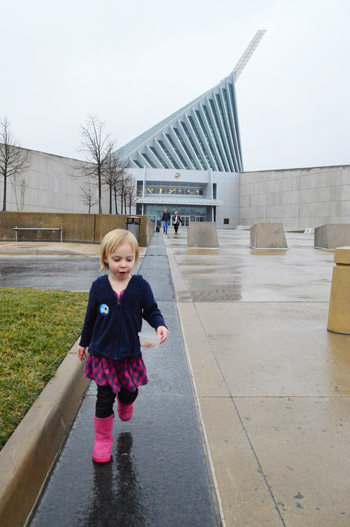 Here's the explanation. We wanted to meet up with our cousins that live in Northern Virginia and Maryland for the day, so we picked a park roughly between them and Richmond. But since the weather wasn't cooperating and the museum was both nearby and open on the holiday, it became our default meeting place.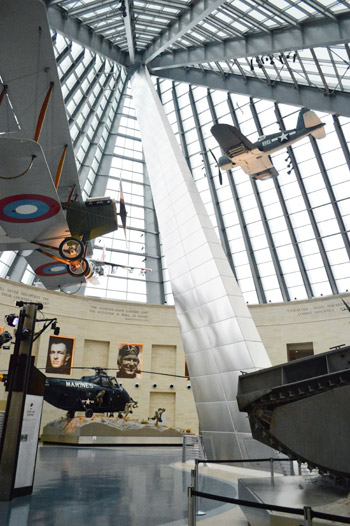 The museum was actually really cool, as you can tell from some of these photos (if you've ever driven past Exit 150 on I-95 in Virginia, you've probably seen it from the road) so we're glad that we got the chance to check it out.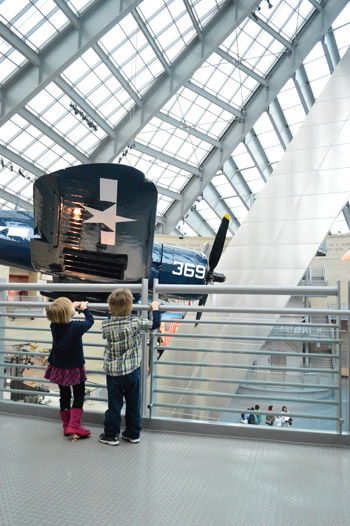 The kids were just happy there was lots of space to play and we were happy there weren't giant crowds of people there (they were probably off doing more traditional Easter stuff with their families).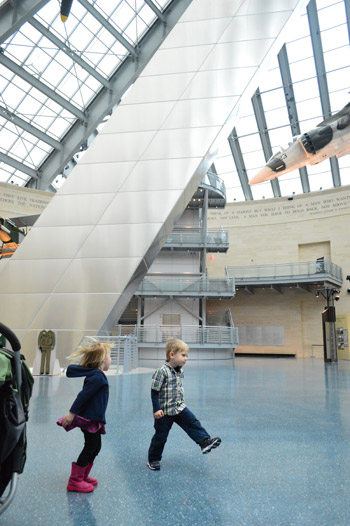 And there were some pretty amazing planes and helicopters to gaze at.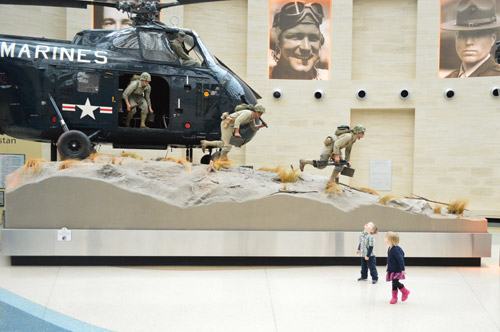 Like any museum experience with a toddler, we didn't get much chance to actually read any of the exhibits. Especially in this case (we had 5 kids under 4 with us). But fortunately they had some kid-friendly activities to engage them a little bit (you know, before they sprinted on to the next thing).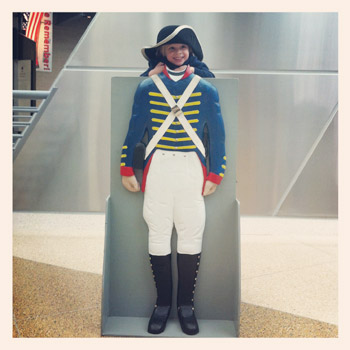 Clara was especially into the costumes…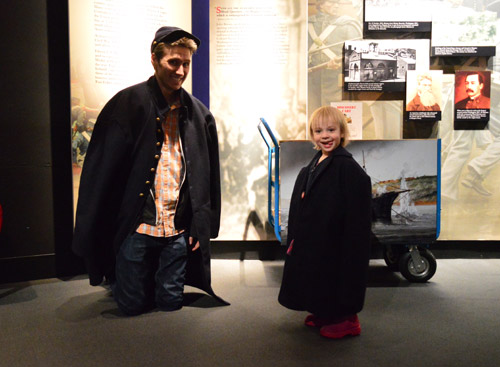 One of the kids areas had this awesome plastic reading chair that I kind of wanted to take home. It was so cool to me for some reason – maybe because it looked like it was carved from a giant block of cheese.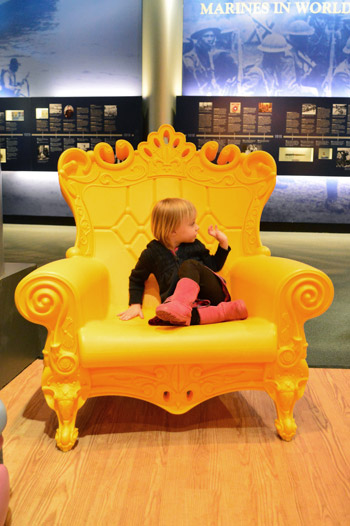 But as unconventional as the day ended up being, we were just happy to have spent it with family. Someday we'll hopefully have a chance to go back and actually learn something by reading all those plaques that we sprinted by while chasing various children.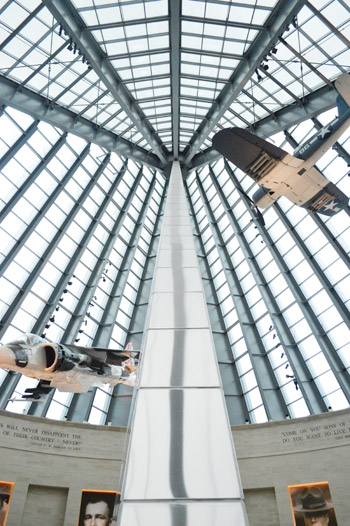 So, how was your Easter weekend?