The other day we noticed a damaged spot on the brick wall at a local shopping center. Didn't think much of it except for "wonder what did that?" But then a few days later we got our answer: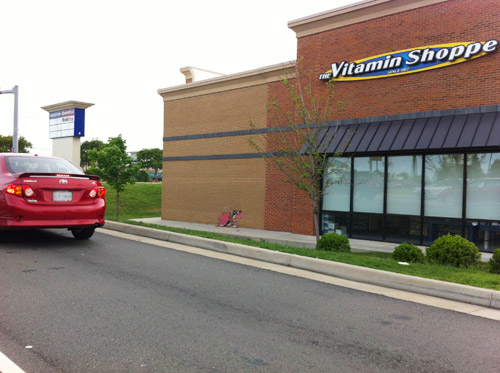 I know you can't see in the picture above, so here was our best attempt to zoom in on our iPhone pic: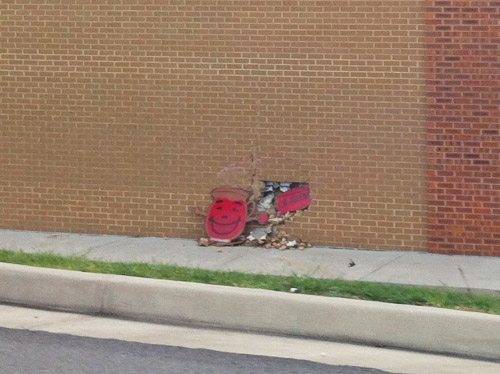 Who knows who put the cardboard Kool-Aid man there (yes, that voice bubble says "oh yeah!"), but to that mystery jokester I say bravo. Bravo jokester. Bravo.
&nbsp Comment

&nbsp&nbsp&nbsp

&nbsp

&nbsp
If you enjoyed this post, please leave a comment or subscribe to the feed and get future articles delivered to your feed reader.
91 Comments