Sherry
Last Thursday was gorgeous here in Richmond. Sunny. Not too hot. Not too humid. So we spontaneously decided to enjoy the perfect evening by taking Clara to her first baseball game.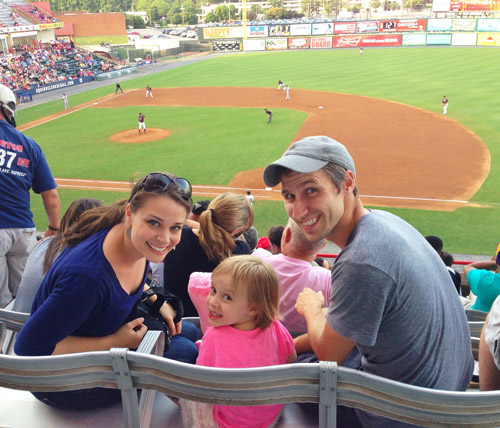 Richmond has a minor league team called The Flying Squirrels. They play pretty regularly over the summer and the stadium is just about 25 minutes from us. So with tickets at just $8 each, we figured why not? We knew Clara was too young to understand the game, but we also knew there'd be other attractions to keep her attention.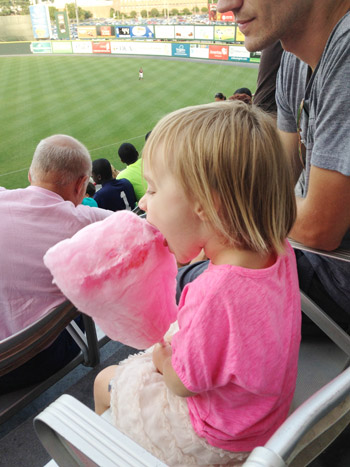 Okay, so maybe it got my attention a bit too.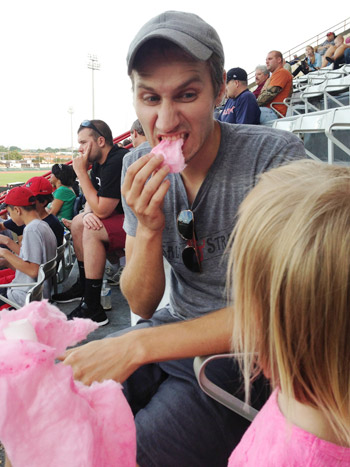 She was not super keen on sharing her baseball treat.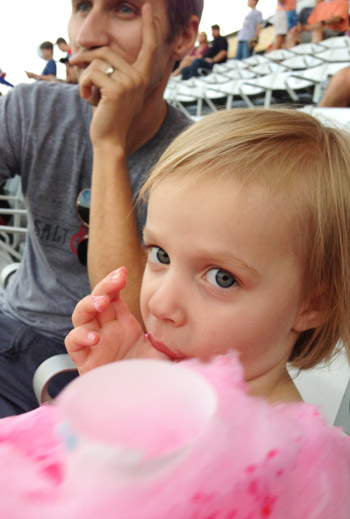 But even if she didn't follow the ins and (literal) outs of the game, she enjoyed cheering and clapping along with everyone else and the random between-inning gimmicks like a pig being carted across the field, a man dressed in a flamingo costume, and people in wigs dancing as they raked the baselines. It was pretty hilarous and awesome for adults too…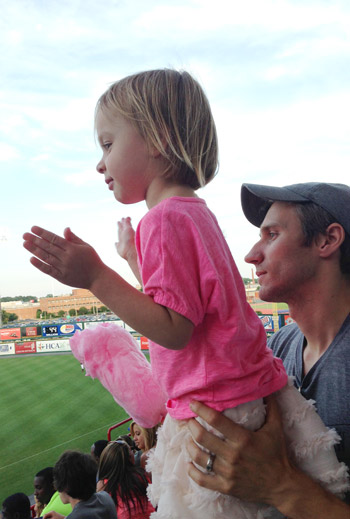 She also had the opportunity to meet Nutzy, the mascot, who she was excited to get close to… but not too close.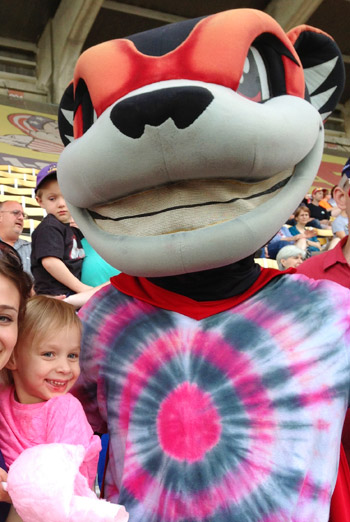 We were a bit worried about how well she'd do sitting for such an extended period, but she did great. I think there was so much going on (and so much cotton candy to eat) that she was thoroughly entertained. We couldn't believe she lasted over two whole hours at the baseball field.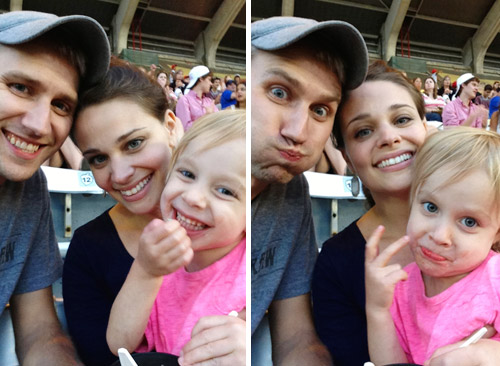 We arrived about 30 minutes late (3rd inning had just started) and secretly hoped to stay through the end, since they had fireworks scheduled that night. But two hours later by 9pm they were just finishing up the 6th inning so we knew it'd be waaaaaay past bedtime before any fireworks happened.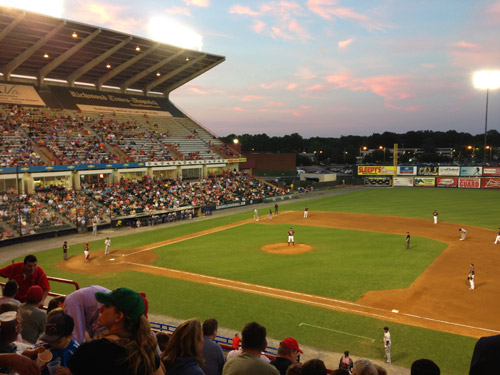 So instead we just enjoyed the beautiful sunset on our way out.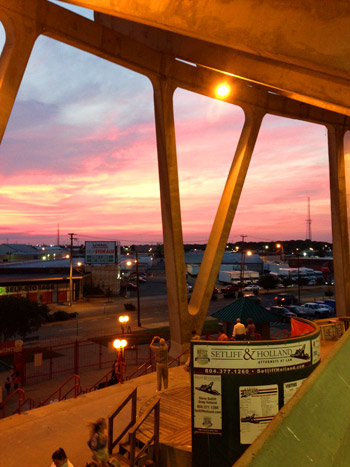 I'm not sure the experience was enough to turn her into a baseball fanatic like her Grammy, but I'm pretty sure Flying Squirrel games just became one of our go-to summer activities.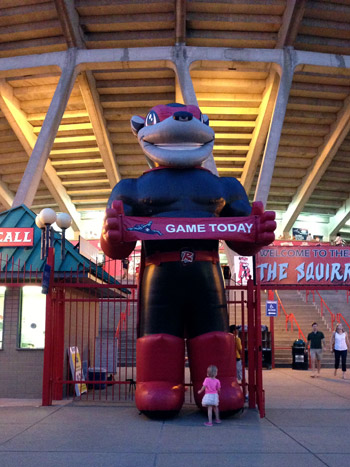 Oh, and for anyone curious, the Squirrels were playing the Binghamton Mets – the top team in the league – and they were tied 3-3 when we left, but the Mets got one more run in the 7th inning right after we left and went on to win 4-3.
Clearly someone's been noticing her mother's fondness for "phone dates" with her long-distance friends.
And FYI – the "Mary" she's talking to is Marian, our babysitter during our Charlotte book tour stop and Katie Bower is, well, Katie Bower. Apparently it was a conference call or something.