Sherry
If you caught our Instagram feed at all last week, you probably know that Sherry's mom was in town. And Clara was in Nonna heaven.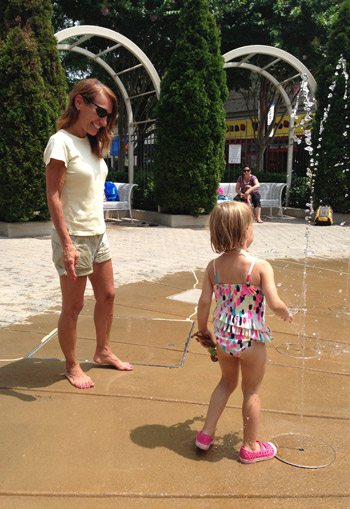 I'm not sure who is more infatuated with whom in this pair, but it makes for lots of fun – even in small activities like raiding Nonna's purse to put make-up on Barbies.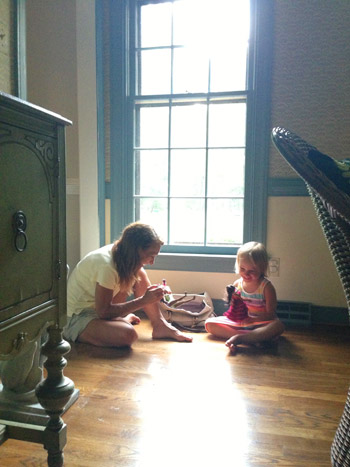 It was a pretty low-key visit. There was some swimming, a few walks around local parks…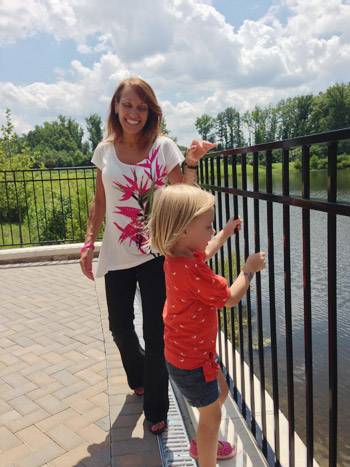 …and maybe even a playground or two.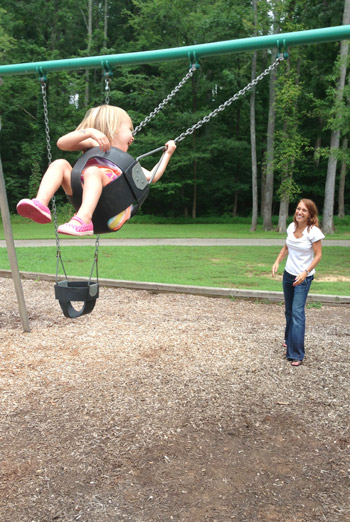 We took Nonna out for a couple of chill dinners. Clara loves showing her around.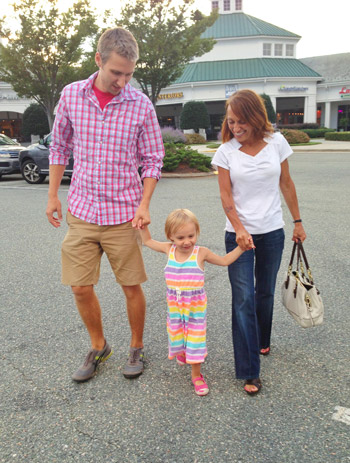 And one night Sherry and I even snuck out for a date night at a local restaurant that we've been eager to try at Nonna's insistence (she's one of those people who says "oh goody, I get to babysit!"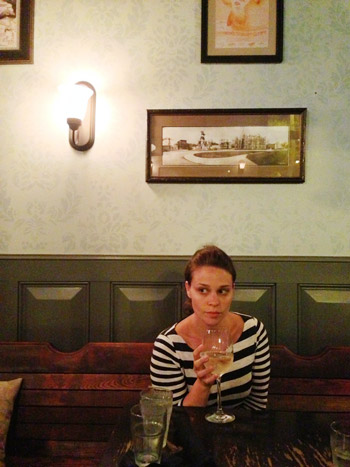 One of the more "rigorous" activities was a trip to Jumpology, a indoor trampoline park that recently opened up about twenty minutes away. They have a "Kids Hour" in the morning where only those under 6 can jump, so it's a perfect way for Clara to get some energy out without getting nervous or jockeying for space among the bigger kids.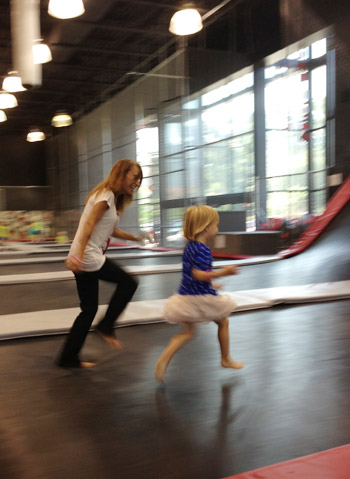 Here's a snippet of the action from Instagram.
Sherry and I got a little jumping time in. Sherry really went for it. This picture cracks us up because Clara's just standing there looking at her.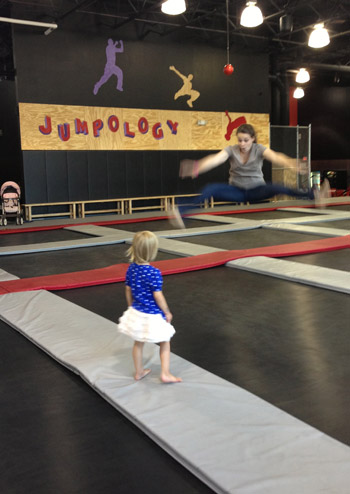 Despite living all the way up in NY, we're incredibly grateful to Nonna for going above and beyond to make the drive to see us every few months. Clara's a very lucky granddaughter.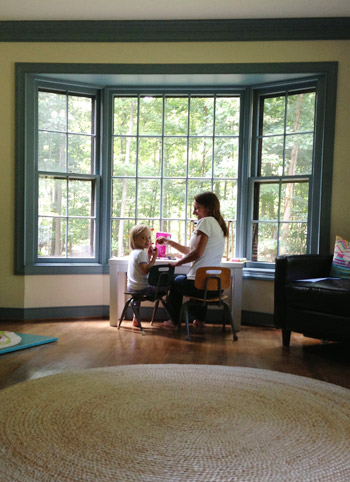 As part of the close call computer crash that unearthed this gem, we also came across a series of photos that we took back in November on the night that we saw our book in a bookstore for the first time.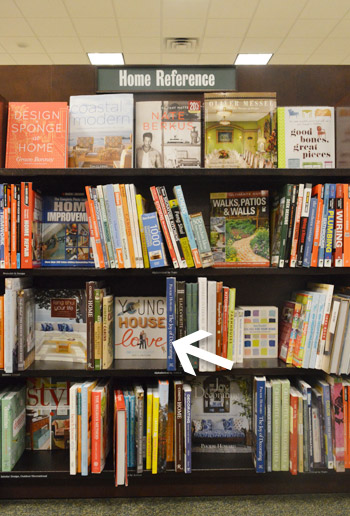 It was a pretty thrilling moment for us, which is why we brought the good camera to capture the excitement. But apparently I had trouble communicating that feeling in my photos.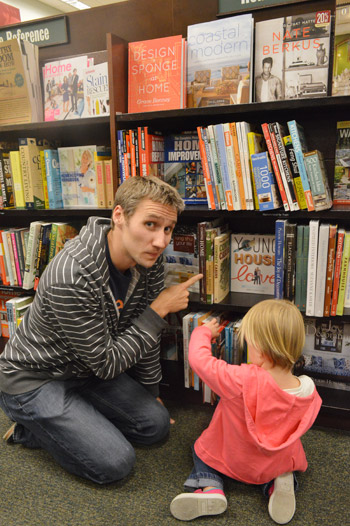 I imagine Sherry's direction to me was something like "No, you look weird. Give me a face like you're relishing it. Like you just published a book and you're so proud." Aaaaand so I did this: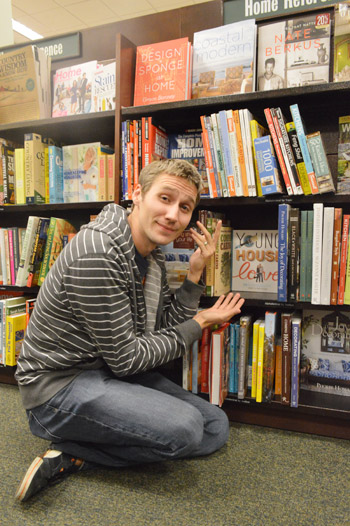 At this point I think the direction was "less smarmy." And when you tell me to do less of something, it kinda makes me want to do more…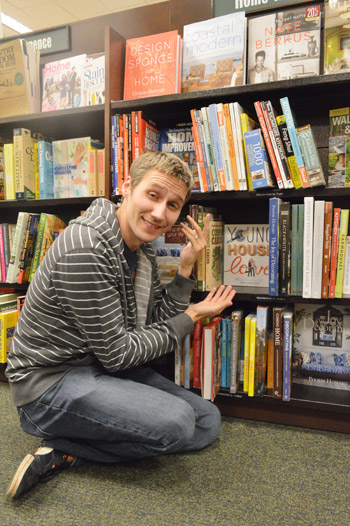 Since I was clearly failing at capturing the emotion, Sherry took a turn and decided she'd show the drama of the moment by pretending to faint. Though I think it came across more like a crime scene than a woman overcome with joy. And clearly Clara was concerned about her well being.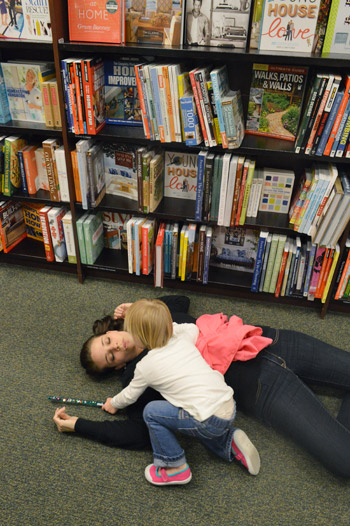 And like any good student of fairy tales, Clara attempted to revive her with a kiss.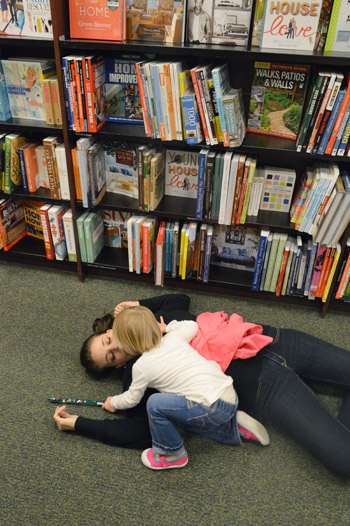 The kiss saved Sherry from her faux-faint, but I guess it couldn't save these photos enough for them to make the blog. Well, initially at least. Now we can have fun looking back at our "old" selves. We were so young and silly then. You know, way back in 2012.