Archive for January, 2013
Who doesn't love serenading Play-Doh? The other day we were working on the couch and Clara was noodling away with some of Play-doh and we both noticed she was softly singing to herself. The song? Katy Perry's "Teenage Dream." The audio is pretty low on this iPhone video, so you may need to crank it up.
She went on for another 30 seconds or so, but it became pretty clear that she didn't know the words anymore so it just turned into a somewhat melodic series of soft grunts and "uhs." I'm not sure Ms. Perry would approve of that portion of the rendition, but she had us cracking up.
So even though it's only been two weeks since we (very belatedly) took Clara's last month photo, we're trying to get back on schedule by grabbing her 32 month photo before it's a month late too (it was due on the 14th). And this time it features a few friends…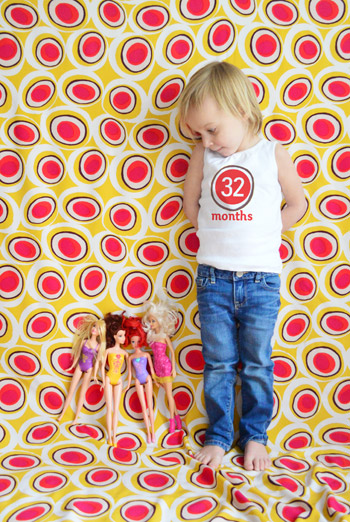 The photo shoot started off sans-Barbies/Princesses and mostly consisted of Clara being fascinated by all of the dots.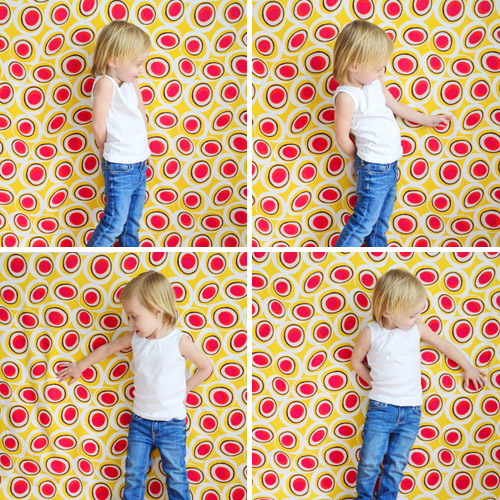 But before I could stop her, she has asked "Can I get a toy?" and brought over Rapunzel, Belle, Ariel, and Barbie to join the fun. She was quite proud of her entourage.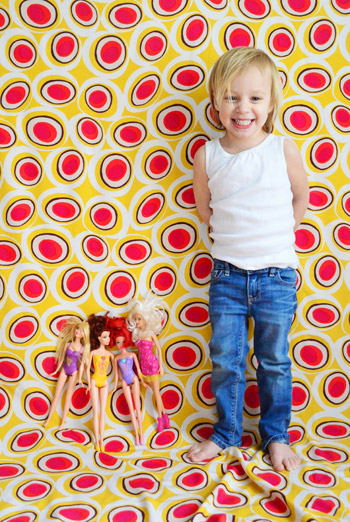 "No, Tyra says to smile with your eyes, ok? Don't mess up my picture?" Just kidding, she didn't say that, but it looks like an appropriate picture caption.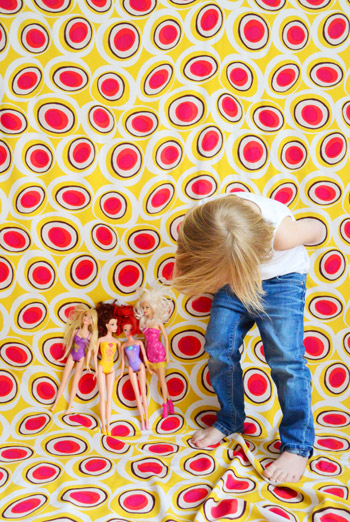 Then she paused and, pointing to Rapunzel, said "she has blonde hair like me!" and separated  her blonde buddy to begin what might count as her first "clique" ever. I'm not sure why Barbie was excluded from the blonde girl club though. Too platinum?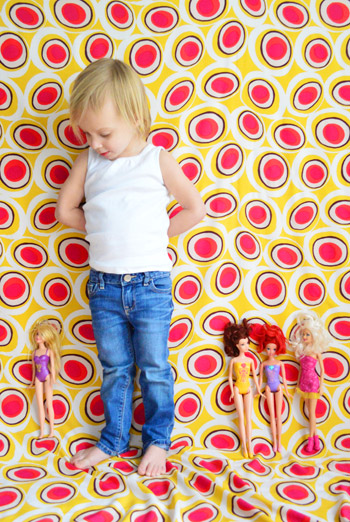 Come to think of it, it's a bit ironic that Clara dubbed the princess known for having insanely long locks as her "hair mate." We can hope Clara, we can hope.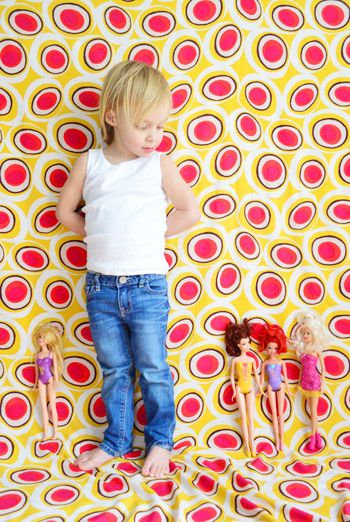 Eventually everyone was seated, and the whole crew was reunited. Clara even made her "I'm going to smile big!" face. She hasn't quite mastered the real-looking-fake-smile thing yet.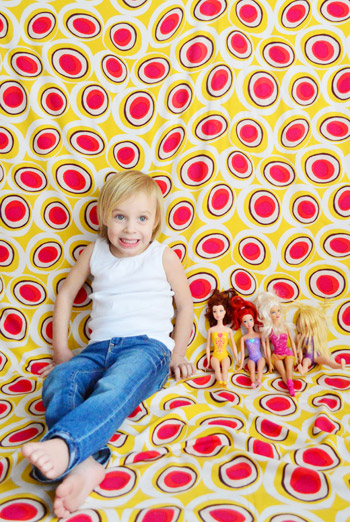 And then it got sassy. It wouldn't be a monthly photo shoot without at least one sassy outtake, now would it?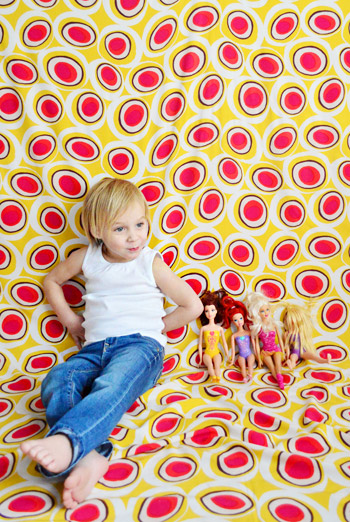 Atta girl.