Yesterday afternoon I was working on the couch during Clara's nap and Burger snuggled up next to me. In his sleep, he gradually contorted himself into this weird claw-out position.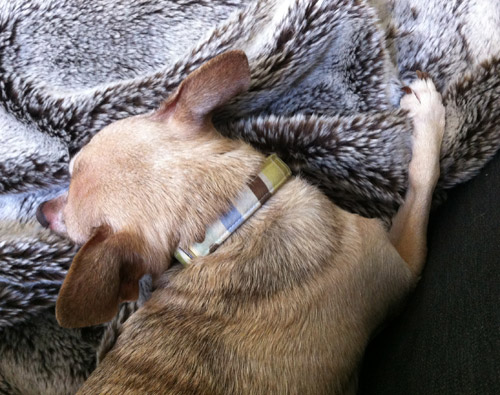 Had Sherry been sitting near me, I would've quietly motioned for her to check out the amusing scene next to me. But she wasn't. She was in the office and I didn't want to yell because I thought Burger might move. So I took the above pic on my phone and texted it to her.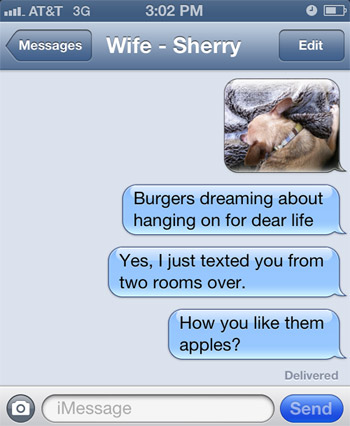 I was very proud of myself for a moment. Then I heard a familiar ding-ding! coming from two cushions over.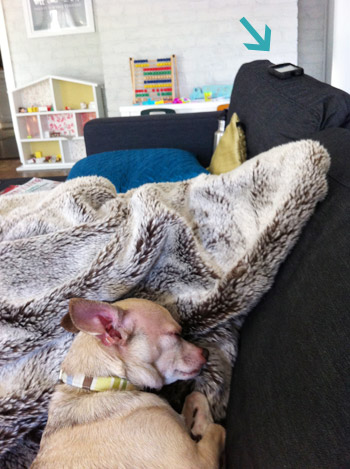 Oops. So I added one more line to the text-fest…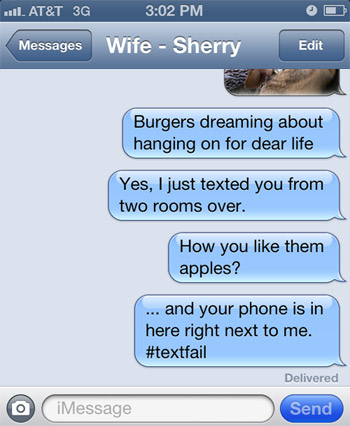 Anyone else out there #textfailing? Feel free to commiserate. Do we need a texting intervention since we text each other from the same house? Could have been worse. It could have been like the time I sent a text to my mom and sister about buying Sherry a thong. Yeah that was a joke meant only for Sherry's eyes. And it was mortifying.
&nbsp Comment

&nbsp&nbsp&nbsp

&nbsp

&nbsp
If you enjoyed this post, please leave a comment or subscribe to the feed and get future articles delivered to your feed reader.
205 Comments