Archive for January, 2013
Last Thursday night Richmond got its first snowfall of the year, so we woke up to this on Friday morning: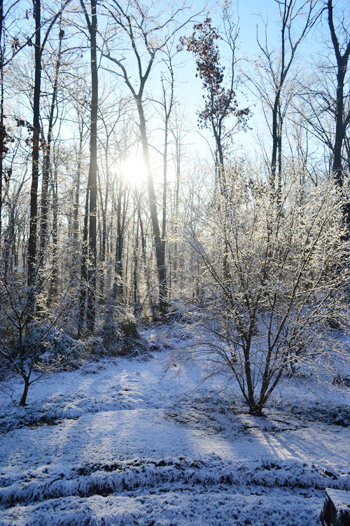 It wasn't a whole lot (maybe 2 inches?) and since we were coming off of four straight days of rain and cloudy skies, the sun was almost more exciting than the snow itself. But since winter weather isn't really guaranteed in Richmond every year, we jumped at the chance for Clara to clock some snow time.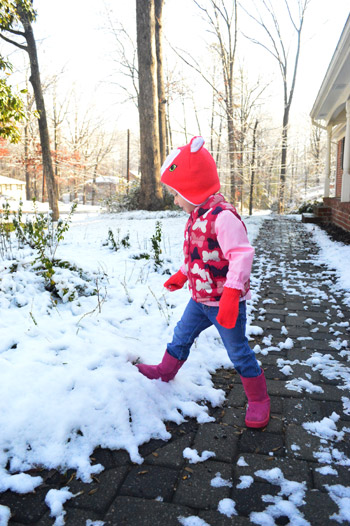 For the first time ever we even broke out the sled (a hand-me-down from my parents) so Clara could experience the thrill of racing down a big hill being slowly dragged by her father.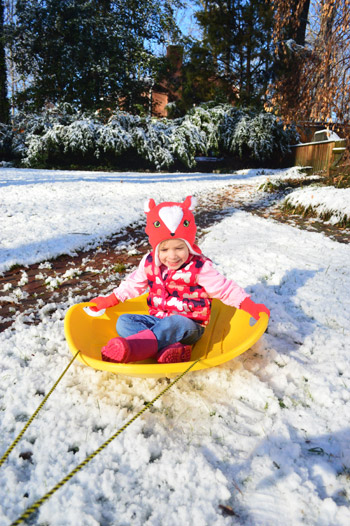 The reason it has taken so long for the bean to get her sled on is because we barely got any snow last year (only one dusting I think?) and she was too young the year before when we seemed to get a ton of it.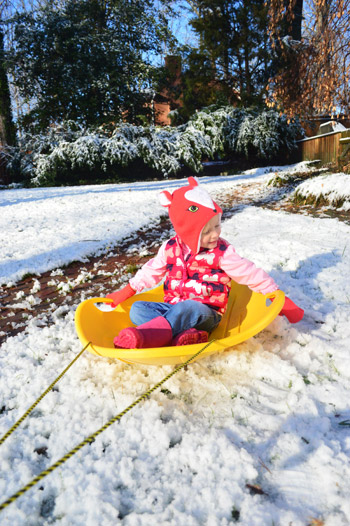 She quickly got jealous of my job as "sled puller" and asked to switch.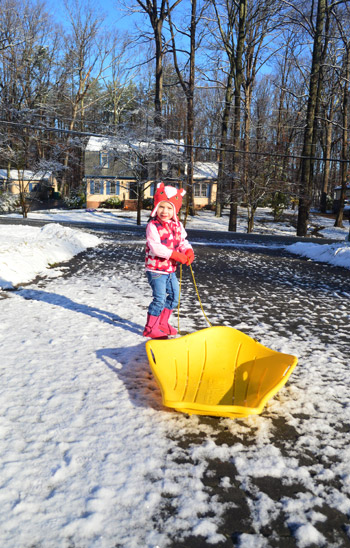 Oh, and here's a picture from last year's brief appearance of snow. You can see that Clara's snow outfit hasn't changed that dramatically in 12 months. Although I think her boots are about five sizes bigger.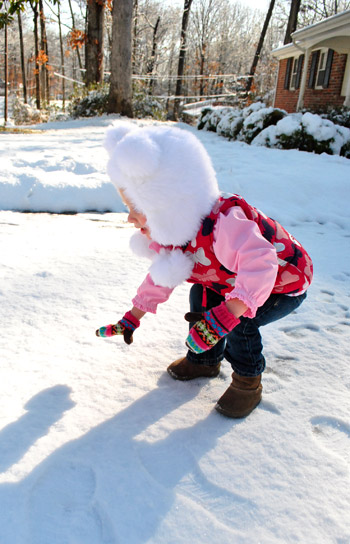 We actually just inherited a full body snowsuit from my cousin, so we're ready for a blizzard. Bring it on January!
Yesterday afternoon I was working on the couch during Clara's nap and Burger snuggled up next to me. In his sleep, he gradually contorted himself into this weird claw-out position.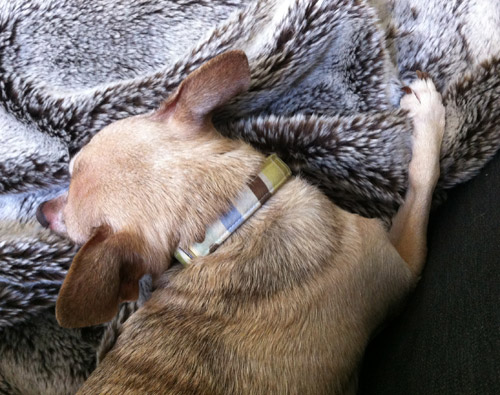 Had Sherry been sitting near me, I would've quietly motioned for her to check out the amusing scene next to me. But she wasn't. She was in the office and I didn't want to yell because I thought Burger might move. So I took the above pic on my phone and texted it to her.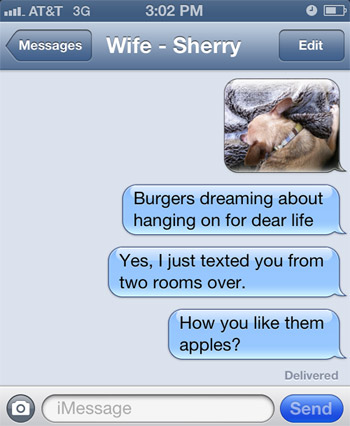 I was very proud of myself for a moment. Then I heard a familiar ding-ding! coming from two cushions over.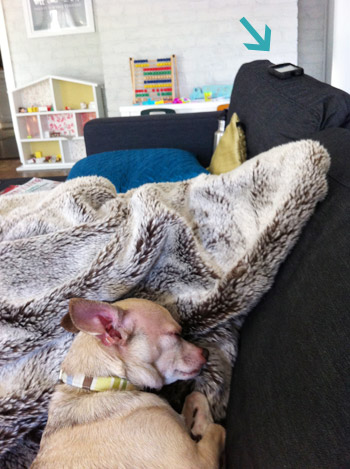 Oops. So I added one more line to the text-fest…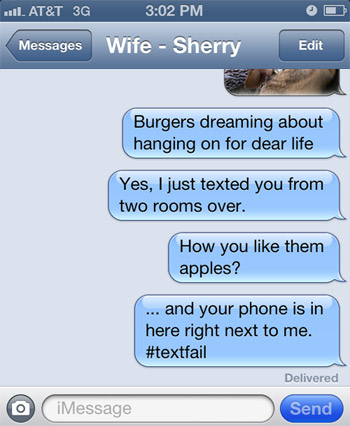 Anyone else out there #textfailing? Feel free to commiserate. Do we need a texting intervention since we text each other from the same house? Could have been worse. It could have been like the time I sent a text to my mom and sister about buying Sherry a thong. Yeah that was a joke meant only for Sherry's eyes. And it was mortifying.