Before we head to bed each night, we always sneak into Clara's room to peek at her sleeping. Partly to tuck her in again (she always manages to kick off her blankets) and partly to see what weird position she has managed to wriggle into. Last night we found her like this: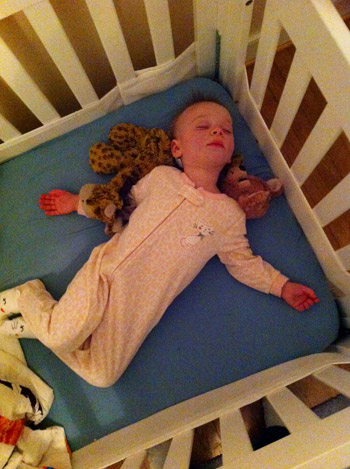 Her two favorite stuffed animals had become pillows. Either that or they were victims of an attempted smothering. It looked pretty uncomfortable to us, but we let her be because she was, well, sleeping like a baby.
&nbsp Comment

&nbsp&nbsp&nbsp

&nbsp

&nbsp
If you enjoyed this post, please leave a comment or subscribe to the feed and get future articles delivered to your feed reader.
120 Comments