Archive for November, 2011
Our Charlotte-based friends Matt & Kristin (whose house we've crashed here and here) visited last weekend to see us and some of their other Richmond friends before they relocate to San Francisco in a few weeks. We're always glad to see them, of course. As for Clara? She's mostly glad to see their dogs, Simon (below) and Sage.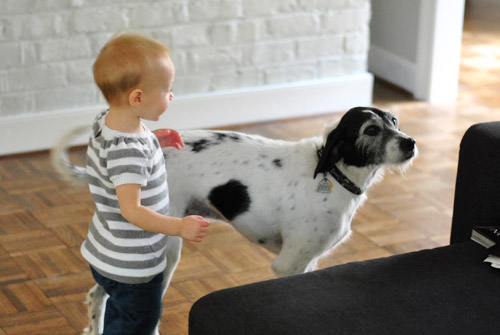 It's the first time we've had dogs other than Burger in the house, so after much barking (on Burger's part) things calmed down and Clara could once again get all up in Sage and Simon's business.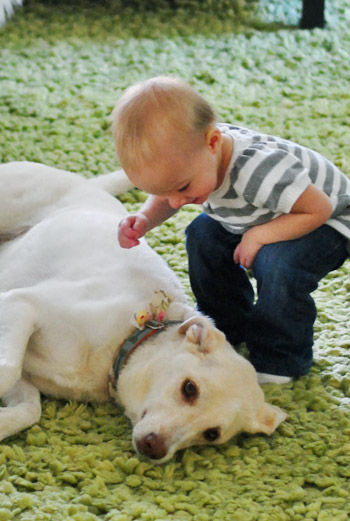 Just like when we visited them last time, the dogs were very good sports about the 1.5 year old who wanted to pet them non-stop, follow them around the house, and giggle like crazy whenever their tails whapped her in the face (seriously, it cracked her up).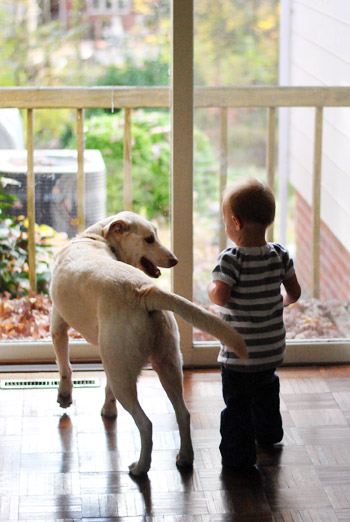 Here's where we'd insert a picture of Burger, but he was busy scooting around so fast that we couldn't get a shot (or hanging out under the covers in the bedroom). It was as if he was extreeeemely excited to have dog friends in the house and completely petrified at the same time. Poor guy.
We can't believe we're parents to a 1.5 year old. Time is seriously starting to fly around here.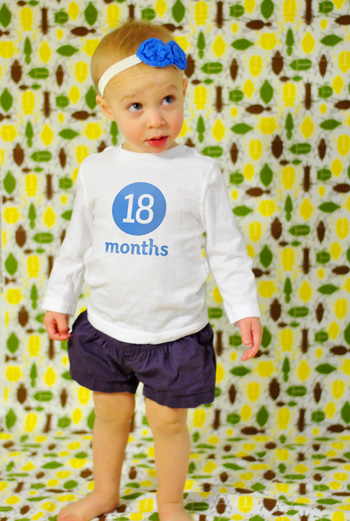 We decided to go "buggy" this month with the fabric, partially because they were sort of darker fall colors without being too much like last month's. Plus Clara has been on a Halloween-induced spider kick for a while. After realizing that she looked über-boyish against that backdrop in a white shirt and jeans, Sherry dressed her in ruffled purple shorts and a headband to balance things out. Isn't she purty?
Here are some outtakes from this month's photoshoot. Like this crazy-happy, but crazy-blurry one.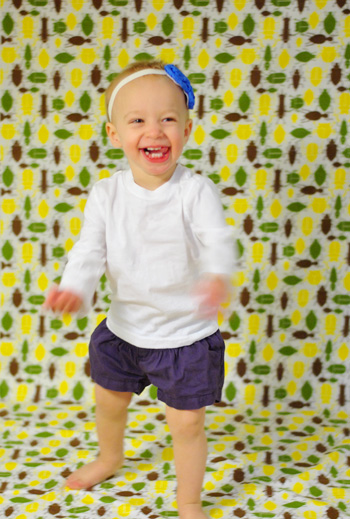 Actually, this was one of Clara's more "controlled" modelling sessions. She was so excited about the bugs that instructions like "Touch the buggies!" got her to stand perfectly in place.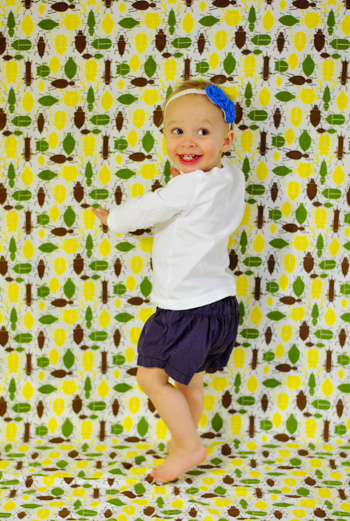 Though saying "Stand on the buggies" turned into trying to scale the wall.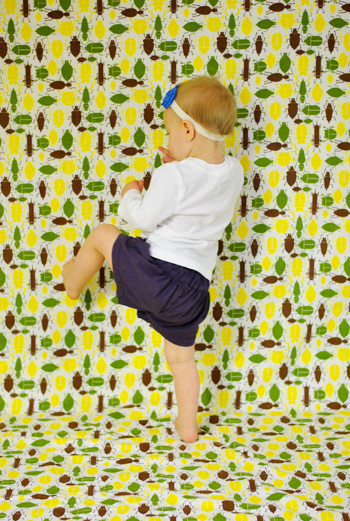 We also relied on her new love of Frosty the Snowman to sing "Thumpity thump thump" in order to get some dancing (aka stomping) in place.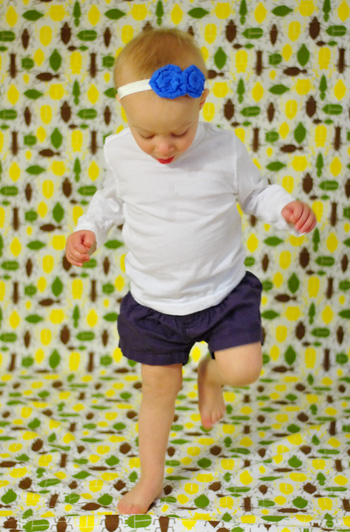 She even sat, well, laid down for a picture or two for the first time in a long while. Looks like we told her to drop and give us twenty.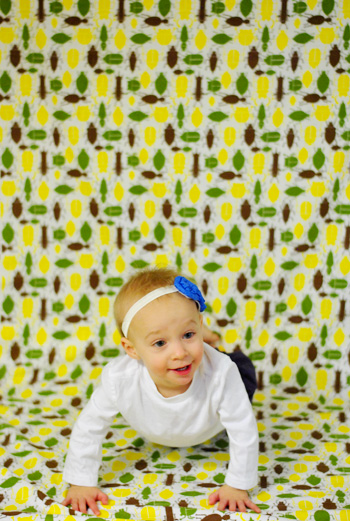 How on earth is my little girl six months away from the big 0-2?