It's not news that Clara likes to sing. And her repertoire consists mostly of the top 40 hits that she hears in the car. So should we be surprised when she went on a little Karmin-fest at my Granny's house when we were there to makeover her bathroom? She seems to be a big fan of the of the chorus – especially the "Nooo, noooo, nooo, no" part at the end.
In case you're not familiar with the song, you can listen to it here. We think Clara's version gives them a run for their money…
&nbsp
So were about a week late in getting this photo taken, but that doesn't make her any less cute. Look at that hair coming in! Sherry is beside herself with joy. She says she dreams about pigtails and braids.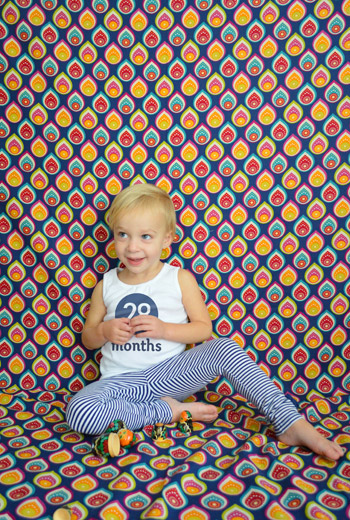 Our "treat" of choice this month for keeping Clara occupied during our snap-fest was a set of those Russian nesting dolls (a hand-me-down from her Nonna). At first they were so entertaining that we could barely even get her to look up.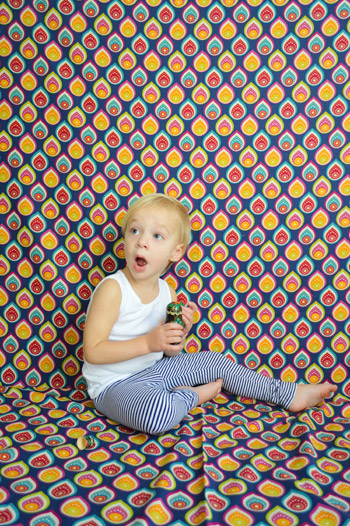 She must've been making up some romance between these two. Smooch.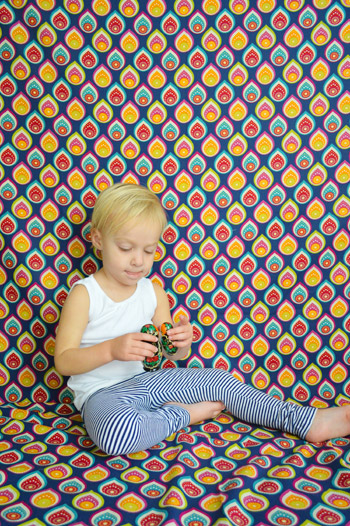 Then Burger (who loves investigating whether the items in her hands are edible) momentarily photobombed.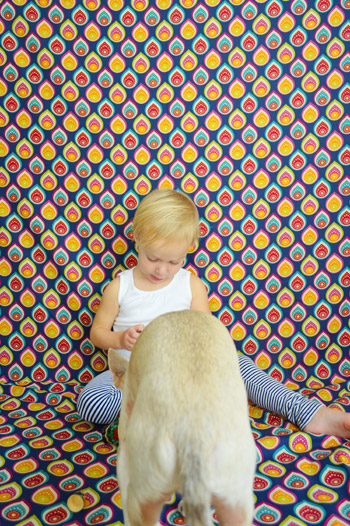 Eventually we got her standing. It required the discovery that shaking the nesting dolls made a cool sound.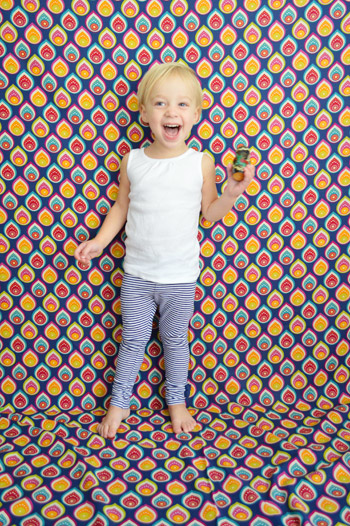 We'll just call this her Statue of Liberty pose.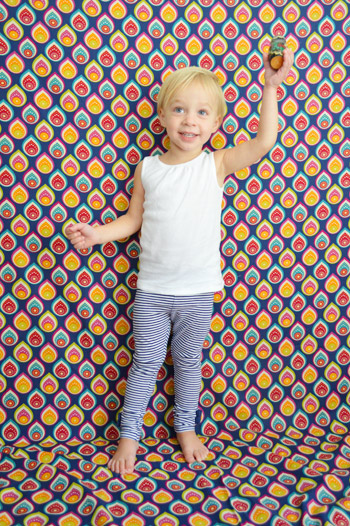 Of course at this point we're just a couple of weeks away from 29 months, which means 30 months is around the corner, which means we're halfway done with age 2. Is it just us or is time speeding up?
&nbsp