I've already admitted to committing the occasional text message faux pax. But sometimes even my Instagram hashtags don't go as planned. Take this shot from last month.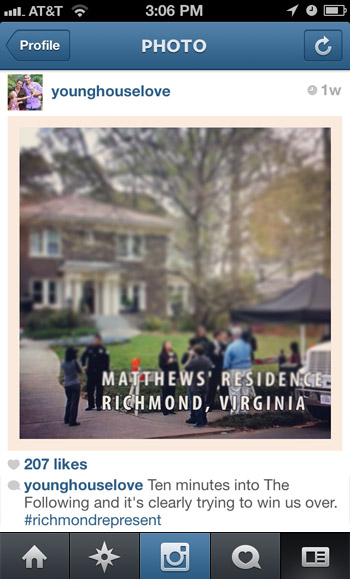 Sherry and I were watching the premiere of the new Fox show "The Following" and, like many shows involving the FBI, it supposedly takes places in Virginia (the FBI Academy is located about an hour north of us in Quantico, VA). And since the plot centers around Edgar Allen Poe's work, I assume the show chose the Virginia setting because Poe grew up in Richmond and went to my alma mater, UVA. Despite the show's grim storylines and gruesome scenes, Sherry and I were psyched to see our area getting some airtime. So excited that this was my original attempt at a hashtag: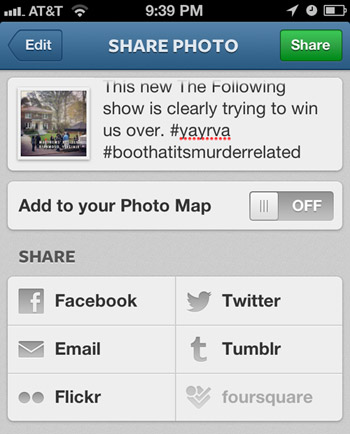 Since hashtags don't allow for spaces, my attempt to write "Boo that it's murder related" suddenly became a string of random nouns – boot, hat, and – uh – a certain slang for the female chest area. Oops. #hashfail
So Sherry quickly nixed my hashtag attempt and we settled on the simpler (and less spacing dependent) #richmondrepresent.
Have you guys had any hashtag fails or text oops moments lately?
&nbsp Comment

&nbsp&nbsp&nbsp

&nbsp

&nbsp
If you enjoyed this post, please leave a comment or subscribe to the feed and get future articles delivered to your feed reader.
29 Comments