Burger
For those who follow us on Instagram, you already know that last Friday was a big day in the Petersik household: Burger celebrated his 7th birthday!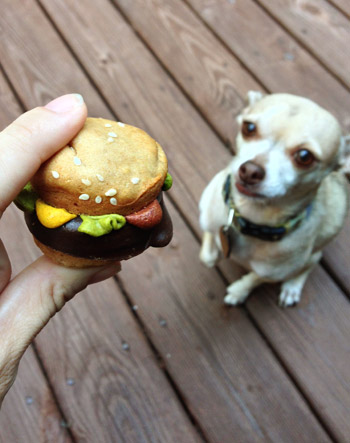 Per usual, celebration basically boiled down getting him a special treat from Three Dog Bakery. As if they knew it was his birthday, they had a tray full of "Hambur-grrr" treats (they also had "pup dogs" and "frenchie fries" to complete the theme). Of course Burger could've cared less what it looked like. He just knew it looked good.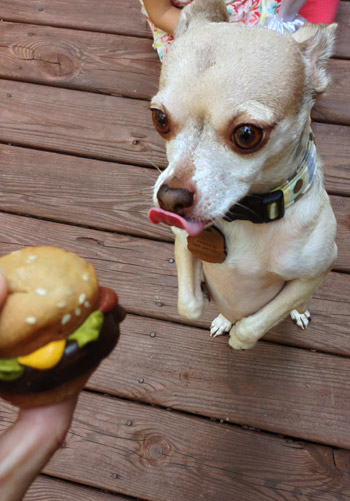 And in a split second it was reduced to crumbs and then nothingness.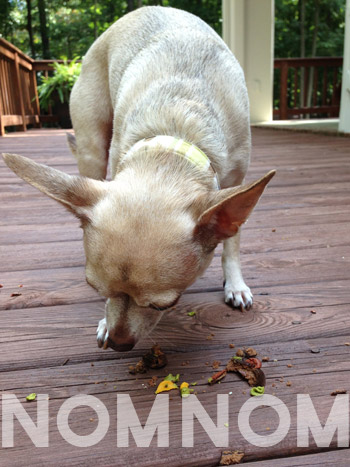 I also feel like this is worthy occasion to look back at the video we made a few years ago (for his fourth birthday) that highlights his first year with us. Love this little guy.
One morning Clara and I were chillaxing in the master bedroom and Burger decided to join us. It's pretty rare that he gets this snuggly with Clara unless she has food he wants. But he just moseyed right up onto my chest and parked himself on my neck. So I broke out my phone and starting snapping away, mainly so Sherry (who was downstairs) could see what she was missing out on. When I shared the picture she said "he looks giant!" – I guess whoever's closest to the camera gets that treatment…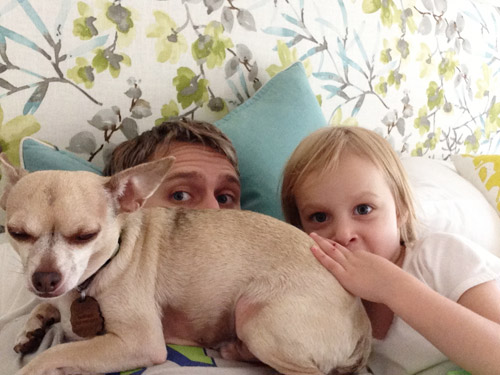 Lately whenever our iPhone camera is in front-facing mode, Clara goes into a face-making mode. I think she was going for coy here?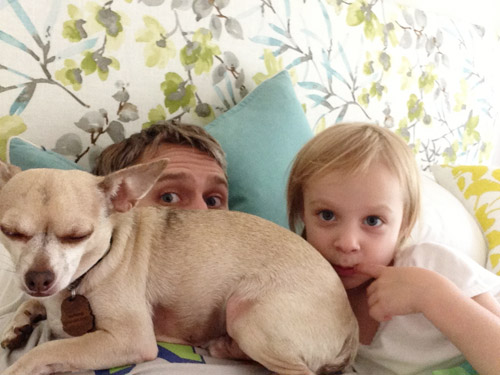 Then we both decided to hide behind Burger who, remarkably, hadn't budged.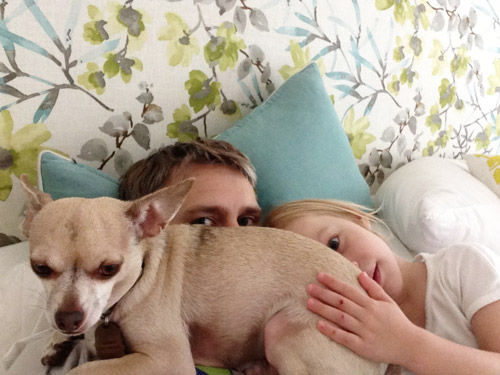 He doesn't always enjoy her nuzzles this much, so I guess she was stealing the chance to get close to him. I just wish it wasn't this end of him she was choosing.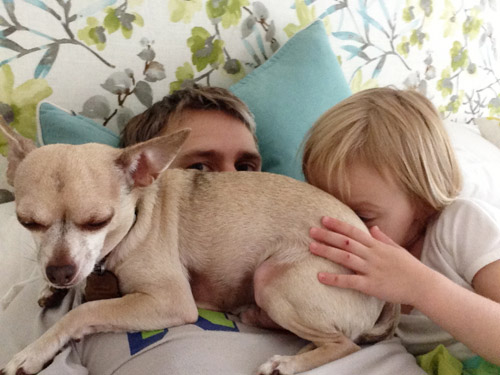 And then there was a lick. Gag.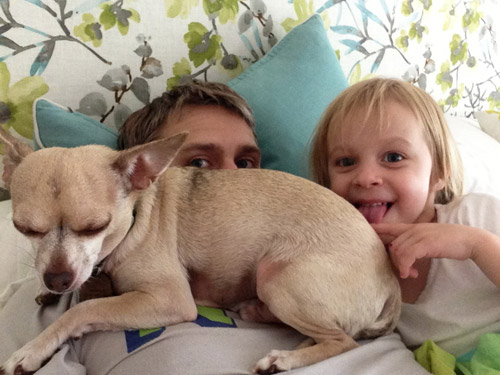 Snuggle time came to a quick end after that. I'm not sure Burger minded the grooming assistance, but it's not a skill I'm looking to develop in Clara. Oh well, at least we enjoyed a few minutes of bonding.