We're well into potty training with Clara (she sits on the potty regularly and occasionally there's success). So it's safe to say that she's familiar with the concept and comfortable with the idea that the potty is where the poop goes (although she seems to love the novelty of Burger getting to poop outside). So sometimes she brings it up…
And if you couldn't tell, the little ditty Clara sings at the end ("bah-da-duh, bah-da-duh, bah-da-duh, baaah") is the intro to "Thrift Shop" which Clara picked up when I was singing along to it on the radio earlier that day.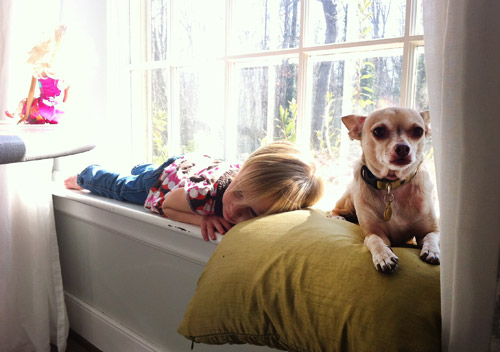 &nbsp Comment

&nbsp&nbsp&nbsp

&nbsp

&nbsp
If you enjoyed this post, please leave a comment or subscribe to the feed and get future articles delivered to your feed reader.
63 Comments