Archive for May, 2012
If you can believe it, it's been a full year since we started taking these monthly shots of Clara (and two years since she was born and we embarked with weekly ones). Yep, as of today she's officially 24 months old. Aka: the big oh-two.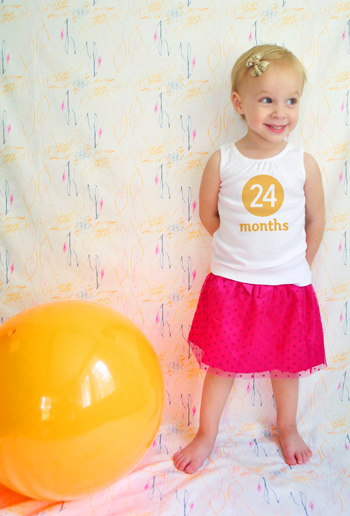 We snapped the pic above a few days early so that we'd have it ready to show at her party on Saturday, so I guess technically she was a bit shy of 24 months. But that didn't make the transformation over the last 12 months any less dramatic (you can click here to scroll through all of her photos).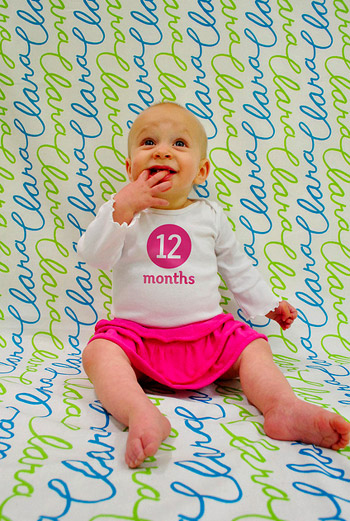 As planned, this month's pic was taken against the fabric Clara drew herself. In retrospect we wish we'd made the background not so white so that she'd pop off it better (like having her sketch on a sky blue or light orange piece of paper), so that's a lesson learned for next time. But Sherry can't wait to make something cool from the fabric – maybe pillow shams for her big girl bed someday).
Still, we had quite an entertaining little photoshoot to wrap up this second year of picture taking. We got perhaps the widest variety of expressions ever, almost like Clara was unleashing a whole range of moves that she's been saving up this whole time.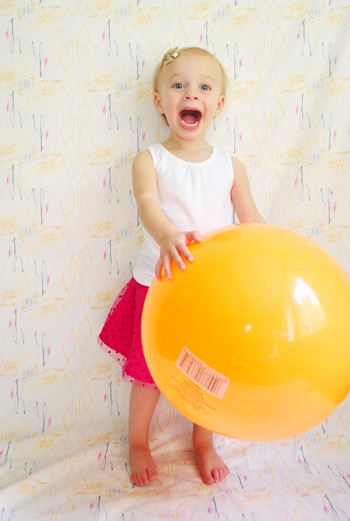 This was her trying to figure out how to make a "2" with her fingers.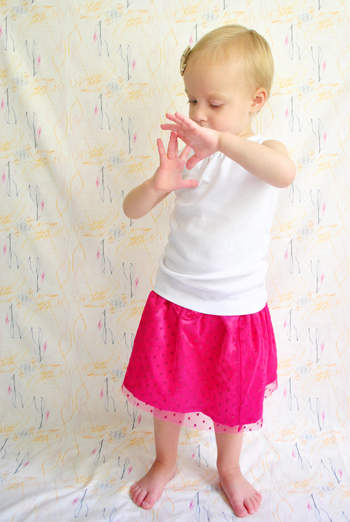 Here's the quintessential tongue out shot.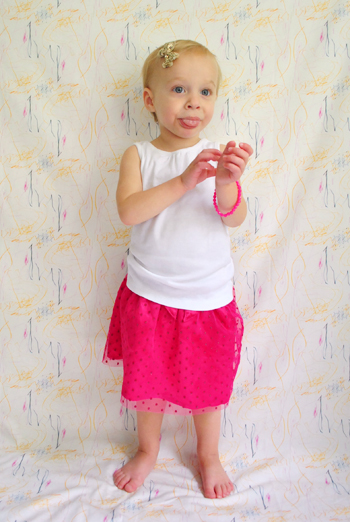 And the "Say whaaaaat, girlfriend?"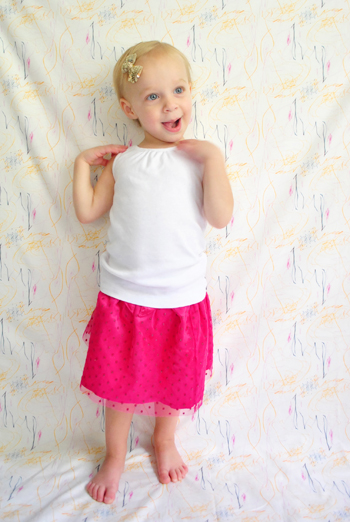 Here's the "news reporter in the field."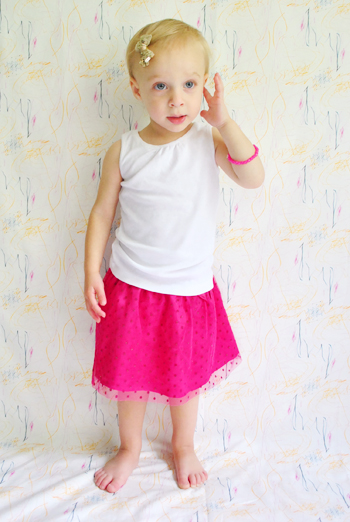 And "the nail biter."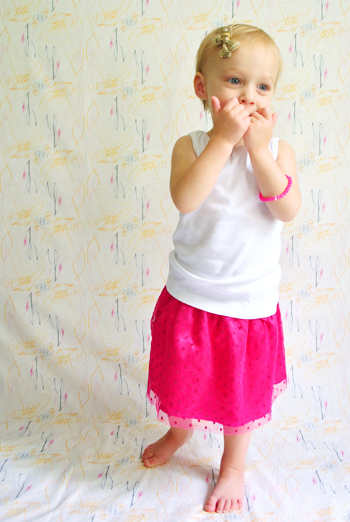 This is the "getting hair out of my face (if I actually had hair to get out of my face)."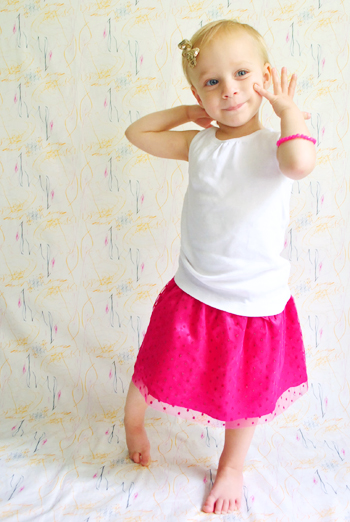 The "who me? I'm being shy."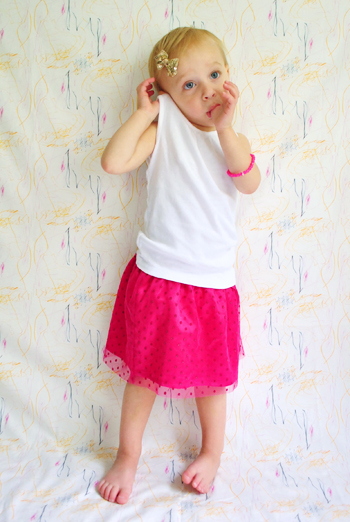 The "Oh no you di-int."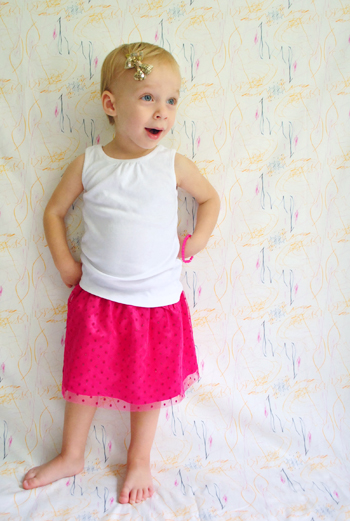 And the whole time we were giving the "I-can't-believe-our-baby-is-so-grown-up."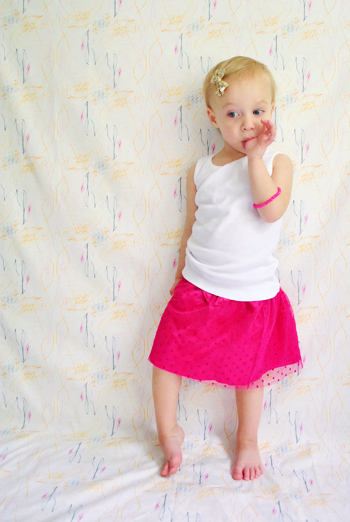 Two years ago we had no idea how much this girl would rock our world, in the best ways possible.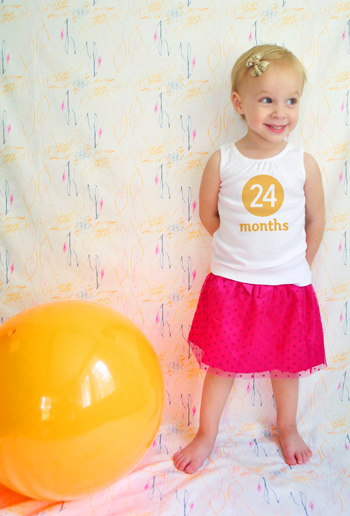 Happy Birthday Beansie!
The other day we noticed a damaged spot on the brick wall at a local shopping center. Didn't think much of it except for "wonder what did that?" But then a few days later we got our answer: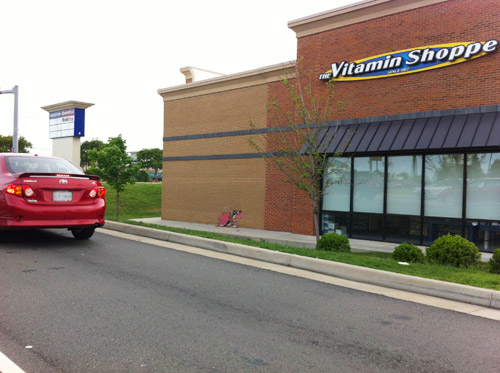 I know you can't see in the picture above, so here was our best attempt to zoom in on our iPhone pic: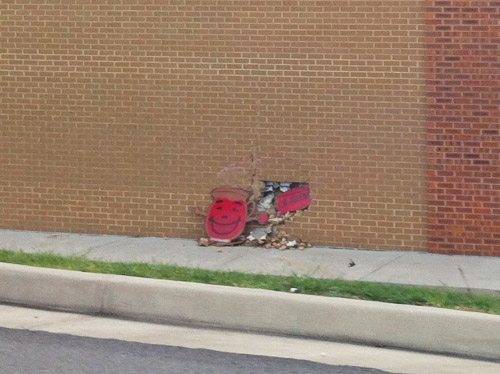 Who knows who put the cardboard Kool-Aid man there (yes, that voice bubble says "oh yeah!"), but to that mystery jokester I say bravo. Bravo jokester. Bravo.