Archive for December, 2011
We don't do a lot of baking around here, but when I read the name of these cookies in the latest issue of EveryDay with Rachael Ray (and happened to have almost every ingredient on hand) – I took it as a sign. Plus it was a chance for me and my lovely assistant to take our new big work surface (Sir Peninsula) for a spin.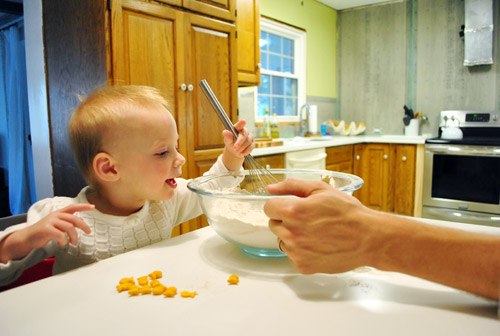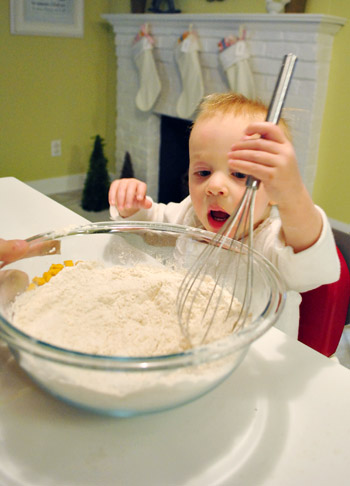 They're basically a ginger cookie that's wrapped around a Reese's Peanut Butter Cup Miniature. The cookies turned out pretty good. A bit on the dry side alone, but perfection when dunked in milk. Clara gives them two flour covered thumbs up.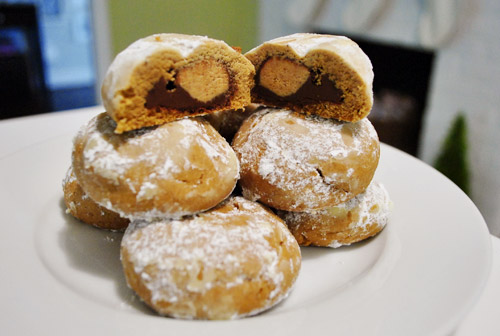 Here's the recipe on Rachael Ray if you wanna give 'em a shot yourself. What have you guys been cooking up lately? Any holiday stuff?
We're were a little late snapping/uploading/photoshopping Clara's monthly picture this week, but here it (finally) is in all of its festive glory: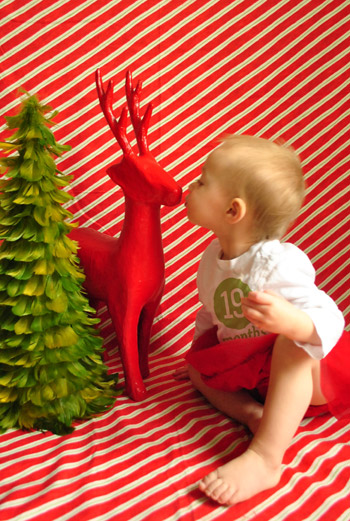 Having learned that lately she's better with something to interact with (like the bugs on her fabric last month), we invited some Christmas decorations to join her this go around. First she was a bit standoffish with her co-stars.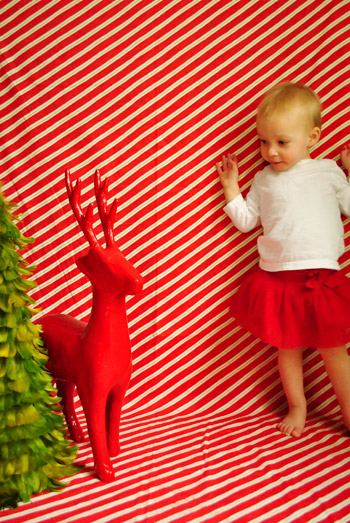 But she slowly warmed up a bit and became interested in them.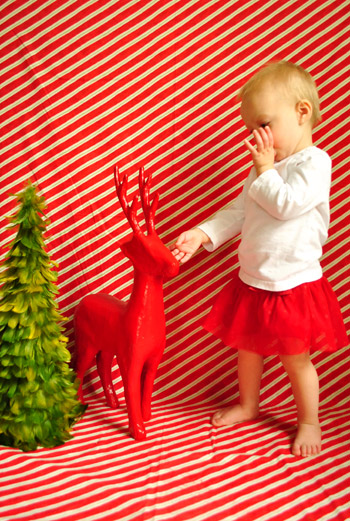 Especially once we offered Clara a box of raisins to keep her happy.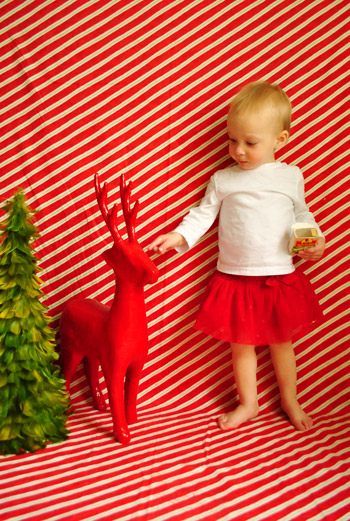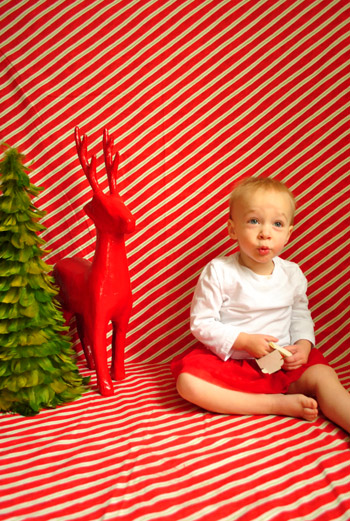 Though most of the photo shoot looked like this – someone's back to us as she closely examined the red reindeer.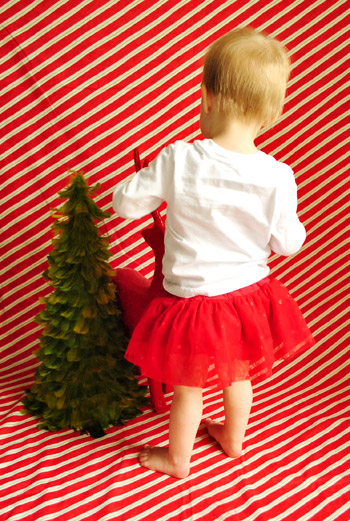 Oh, and there was a little bit of this Clara-as-a-reindeer action going on too. Look how perfectly those antlers line up. I guess she's trying to remind her inanimate co-stars who the real star of this production is.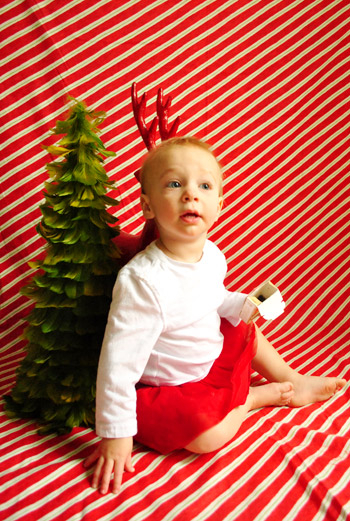 Eventually our suggestion to "give the reindeer a kiss!" yielded this sweet (though a smidge blurry) snapshot. And it was just too cute to pass up.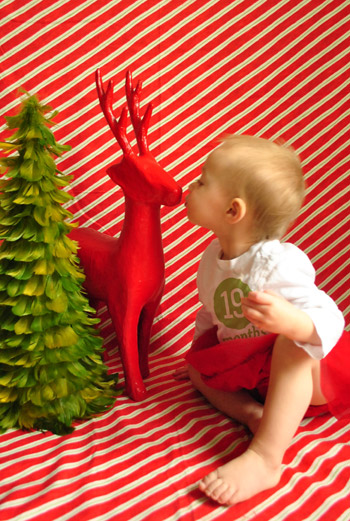 You can check out all 61 of the Clara-project photos that we've taken since she was born here. Man do we love photographing that gal. Too bad Burger isn't as willing to step in front of the camera (he'd be pretty cute next to that reindeer since he's the smaller not-red-or-antlered version). But we do have some Burger posts in the pipeline since we realize that this has turned into the Clara show lately (and he did the weirdest thing yesterday, which we happened to catch on film).