Archive for December, 2011
By now you've probably seen our 2011 holiday card (if not, check it out here).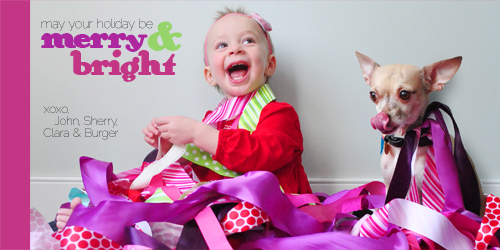 The picture is actually two shots Photoshopped together, since we've pretty much given up on getting a good shot of Clara and Burger together at the same time (unless our definition of "good shot" is Clara grabbing for the blur that is Burger as he runs off). So here's the original shot of Clara all by her lonesome.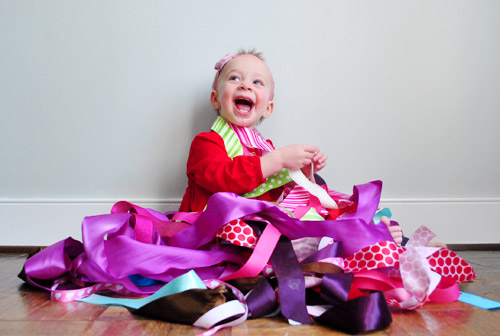 She loved the ribbon, which meant we got lots of good shots to choose from. We selected a good ol' smiling one because we thought it was basically the epitome of Clara. And we ended up flipping it because it helped Burger and the type fit better on the card. But here are a bunch of others that gave us a good smile too.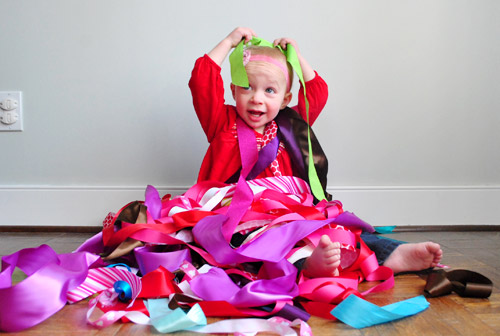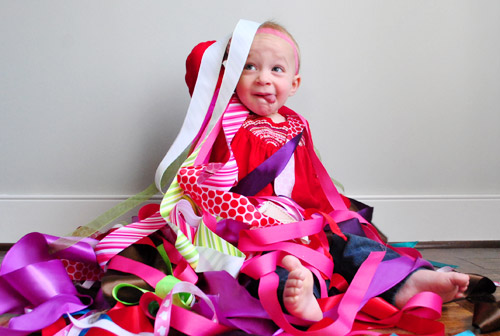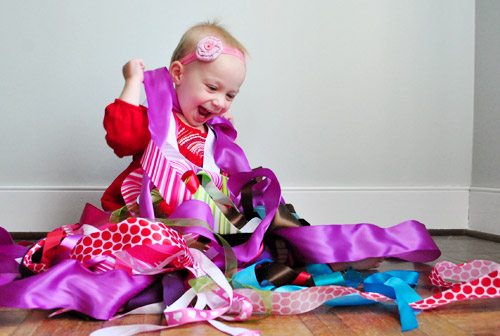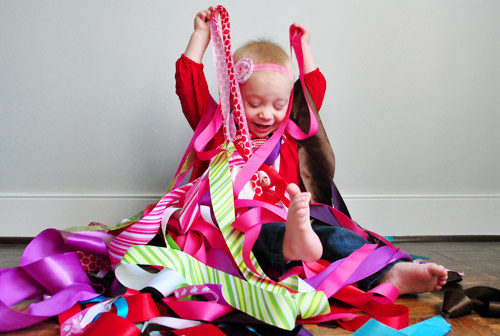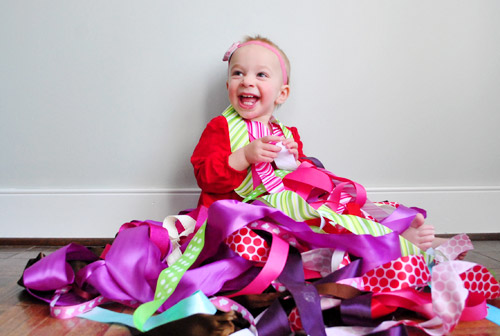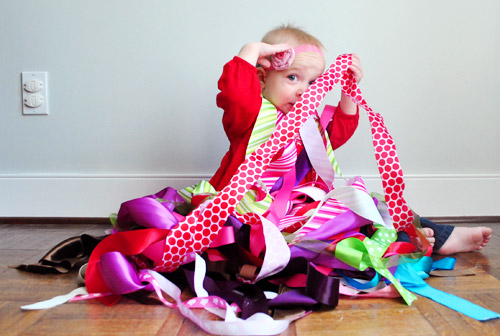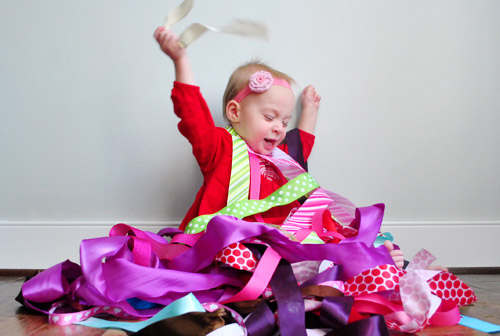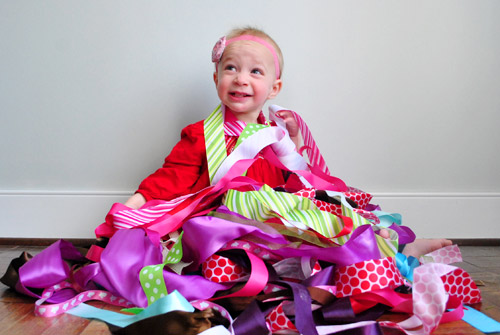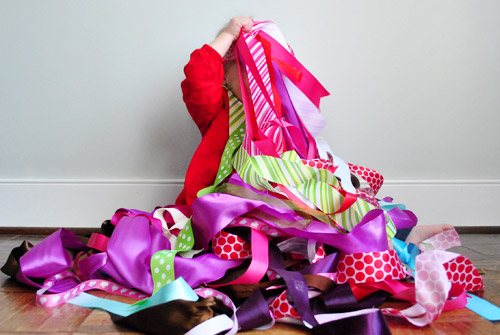 Burger, on the other hand, wasn't quite as versatile. We got his standard "you told me to sit, I did, so why don't you fork over the treat already" look.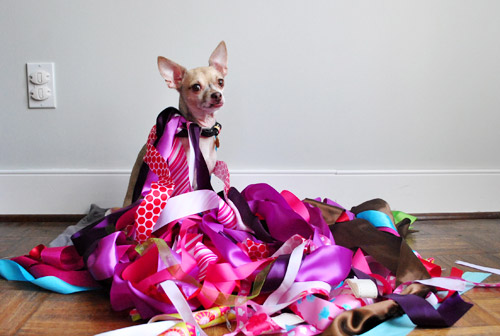 But we opted for this licking-the-lips shot instead (which was actually captured while he was eating said treat). At least he was forever immortalized while enjoying himself.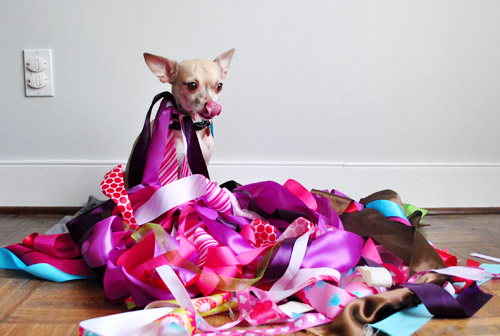 Happy holidays to you guys! May your days be filled with family, fun, and treats!
It wouldn't be the holiday without making a dancing e-card over at Jib Jab. Here's the link featuring the three of us (sorry Burger, the program doesn't work so well with dog-shaped heads) dancing as elves and singing with Chipmunk voices. Here's the link to watch, and below are a few screen grabs to give you a taste of what's in store for you…
There will be ladies kicking…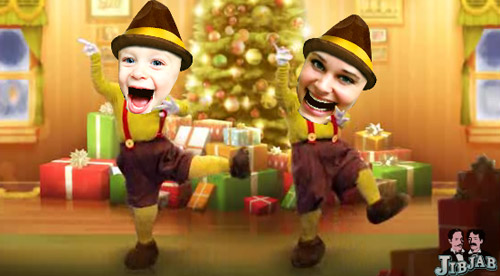 …some twisting and shaking…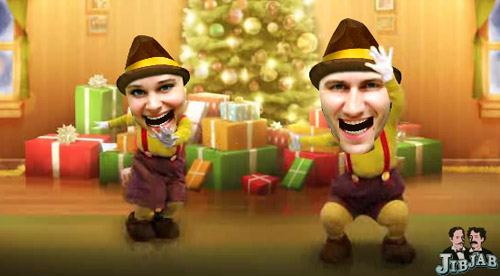 …a smidge of snapping…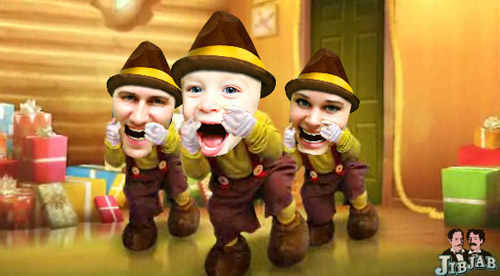 …some dramatic spinning…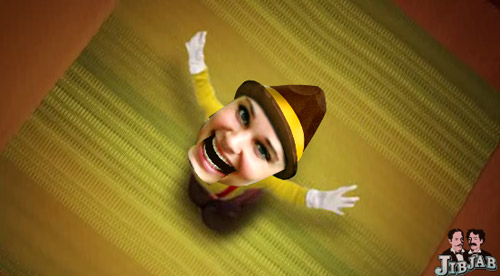 …a little bit of rocking out…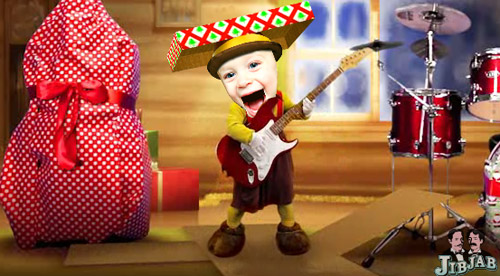 …and most definitely a big finish. Promise.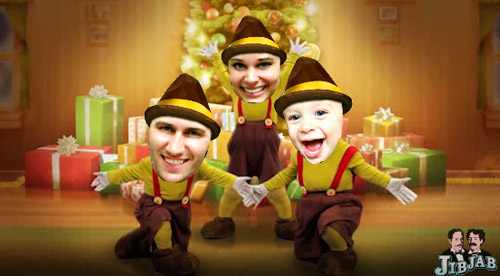 Here's that link again to watch our video. Definitely leave us a link to yours if you decide to make one. I highly recommend the Feliz Navidad version, if you're willing to shell out the $5 to access the full thing (we weren't… because we're cheap).