Thanks to the influence of her older cousins and the dollar spot at Target, coloring is Clara's newest obsession.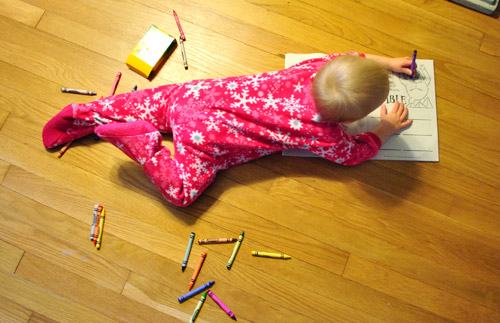 She can be in the middle of a meal, the middle of a crying fit, or even in the middle of the diaper change and suddenly just say "Color?" Which loosely translates to: Get me to my coloring book and crayons – STAT! Or I'll just keep saying 'Color?!' with intensifying urgency until I'm screeching like my life depends on it.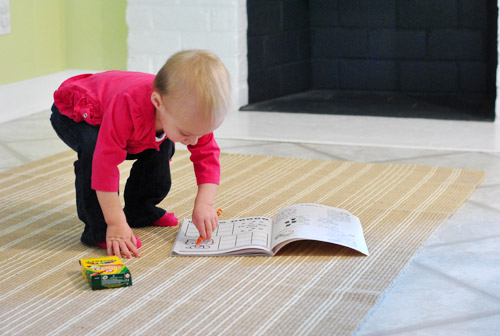 We love that she's so into an independent activity. Now if only each coloring session would last longer than six minutes…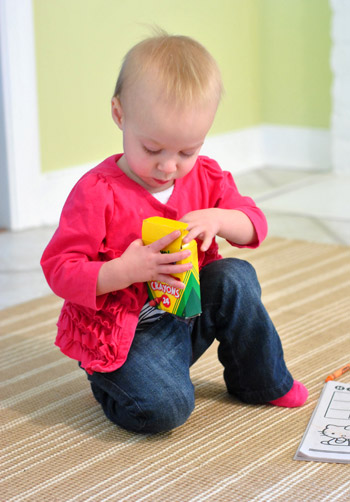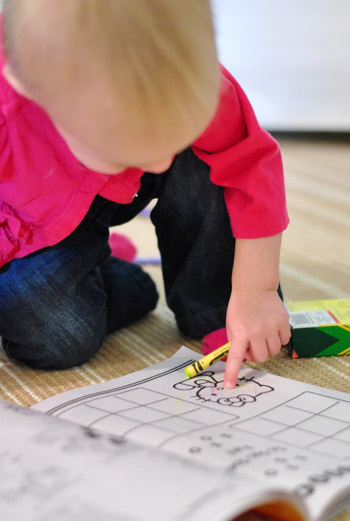 Oh yeah, and do you notice which hand she seems to be favoring? Looks like we may have a lovely leftie on our hands…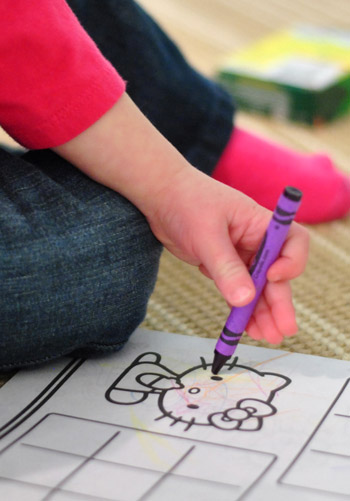 I'm thrilled because two of my favorite people ever are left handed (my brilliant father and my best friend Cat). Anyone have any experience with kiddos who favor a hand at 18 months? Does it usually stick? Any other leftie kiddos out there?
&nbsp Comment

&nbsp&nbsp&nbsp

&nbsp

&nbsp
If you enjoyed this post, please leave a comment or subscribe to the feed and get future articles delivered to your feed reader.
321 Comments