Archive for October, 2011
Who knew photographing a kitchen could be so death defying?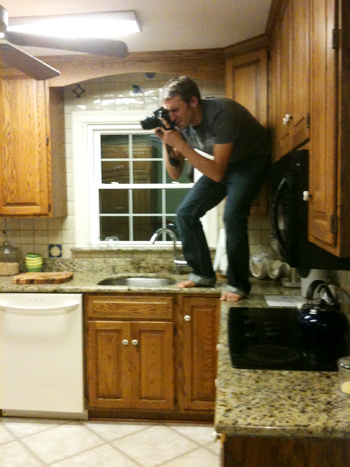 Forgive the poor picture quality. Obviously the good camera was in use. And of course this was taken before we did this (part of the counter and cooktop are no longer there). Ah, the joys of tearing the kitchen apart.
If only picking a countertop was as easy as demoing the old one…
It was a beautiful fall weekend here in Richmond. Leaves are starting to change, the temperatures are still in the 70s, and everyone and their mother seemed to be hosting a festival. So on Saturday morning we hit up the Midlothian Day Parade in nearby by (wait for it) Midlothian.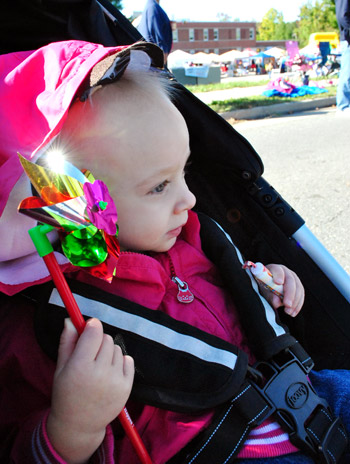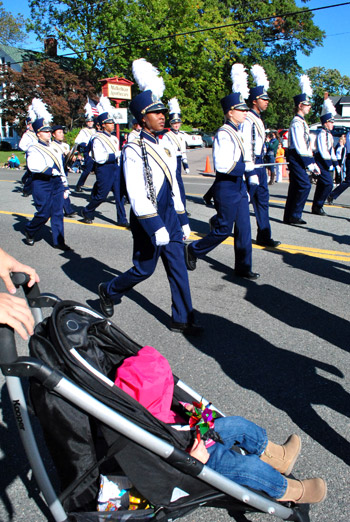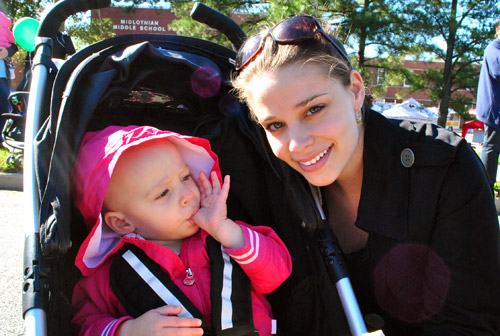 Despite all of the sights coming down the street at us (dancers, bands, car, dogs, Shriners, etc) Clara's favorite part of the day was a tie between the pinwheel that someone handed her…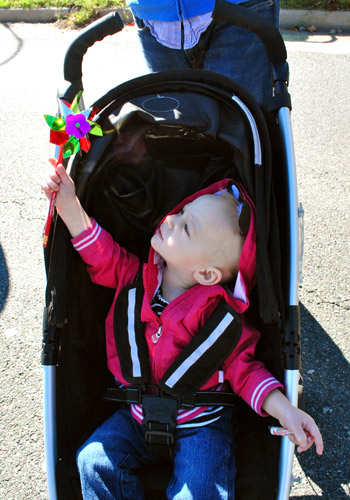 …and this toothbrush that a local dentist passed out along the parade route. No joke. She screamed "brush teeth!" when he gave it to her.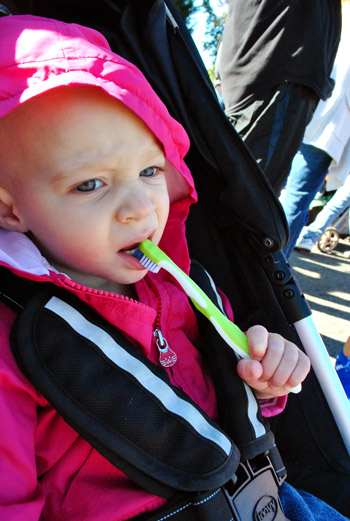 Then on Sunday we took a long walk that included a jaunt through the Richmond Folk Festival. Though we did sit and listen to some of the free folk music performances while eating lunch, we spent most of our time checking out the booths and other attractions, like these extravagant Caribbean festival costumes.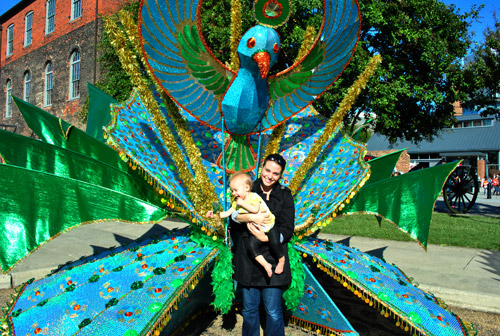 And, as usual, Clara loved the petting farm in the children's area.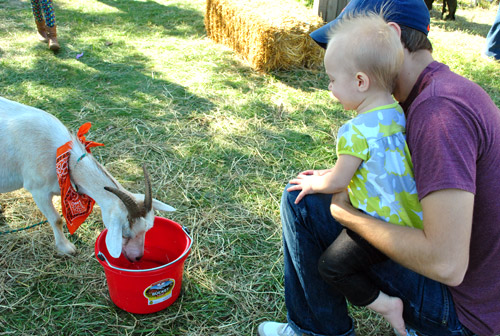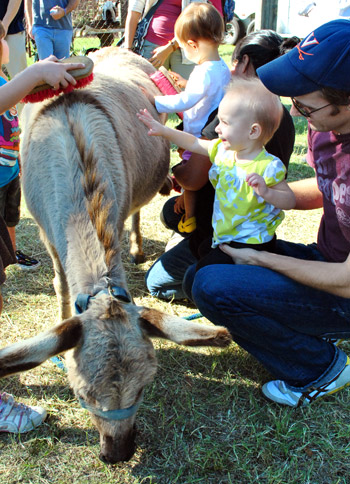 A close second to the goat and donkey was the mango Italian ice. Er, well, technically they called it "Soul Ice."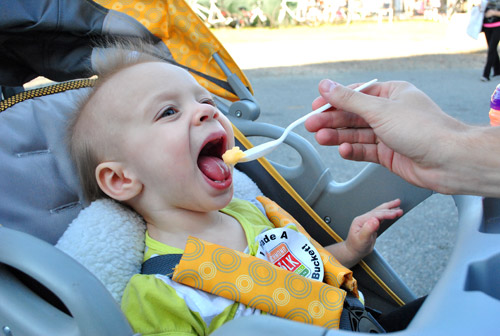 The whole weekend really made us appreciate living in this awesome city and all of the things that we get to do and see. And in this case, they were all free. Perhaps Clara can campaign to be the official ambassador of Richmond?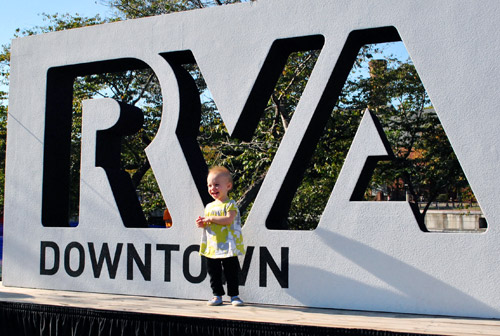 It could happen, right? Especially if we put that photo of her with the toothbrush on her campaign posters.