Clara loves her some doggies. So imagine her delight when she met Sage & Simon, the two rescue dogs owned by our friends Matt & Kristin (the ones we stopped in to see in Charlotte, NC on the way to John's cousin's wedding).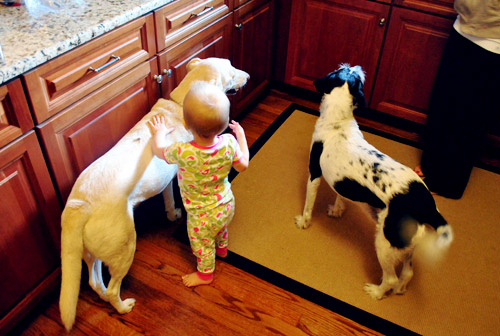 Clara was in heaven being around pooches that:
Were Bean-height (sorry Burger, she loved the novelty of bigger pups)
Actually stuck around to be petted (sometimes Burger plays hard to get)
By the end of our stay she was practically living amongst them. Waiting for treats… sharing their beds… playing in their water dish… sigh.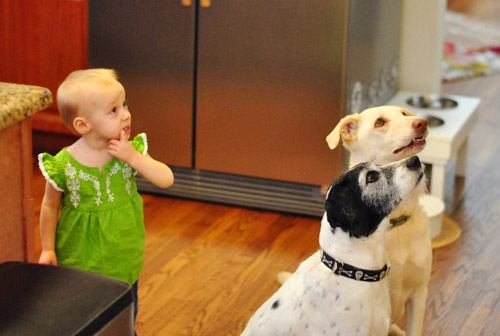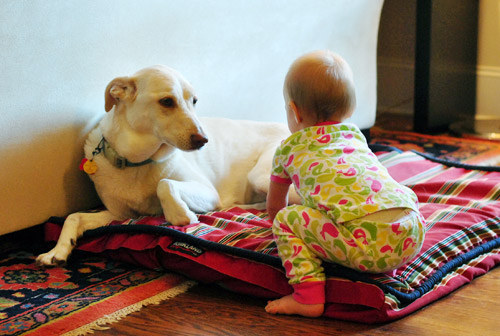 Thank goodness Sage, Simon, and their parents were very patient with Clara's determination to befriend some big dogs. And while we're at it, thank goodness for good friends. Here's me, Clara, and Kristin now.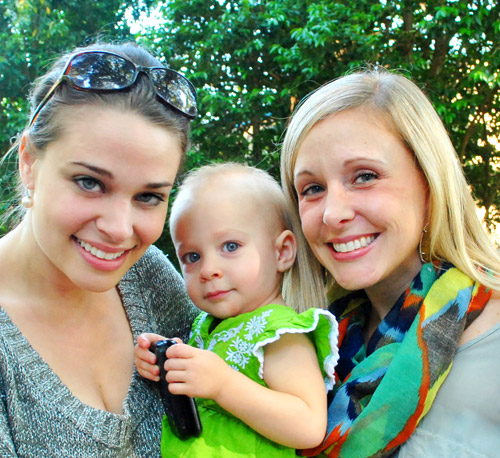 Ignore my weird face (not sure what the heck I was trying to do – I think I was bending forward to readjust Clara on my hip when John snapped this). Just try to focus on cutie pie Clara and sweet smiling Kristin. Miss her already!
&nbsp Comment

&nbsp&nbsp&nbsp

&nbsp

&nbsp
If you enjoyed this post, please leave a comment or subscribe to the feed and get future articles delivered to your feed reader.
51 Comments