On Saturday I took Clara to one of the Richmond Symphony's special performances geared just for kids (they call it their "Lollipops" series). Sherry had planned to come but it was in the morning and her morning sickness did not agree. So I took lots of pictures for her (Clara even demanded that we make her some videos to send her throughout the event). As much as I thought Clara would enjoy the concert part of it, the real reason I wanted to take her was the "instrument petting zoo" that they hold an hour before the show. Kids can actually try out different instruments with the help of members of the youth orchestra.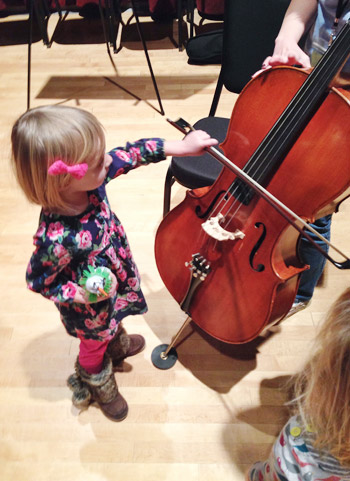 She was most interested in the percussion instruments, mainly because there wasn't a line (it was much busier than we expected!) and, well, hitting stuff is fun when you're three.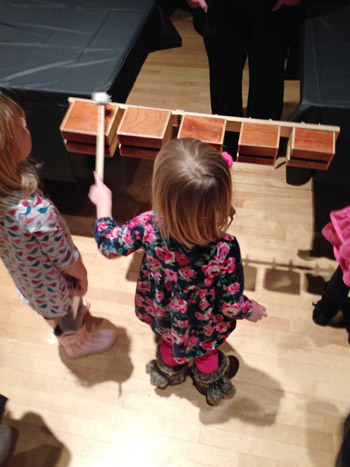 I was really hoping they'd have a French Horn for her to see in person, since it's what I played in high school. They only had a trumpet and a trombone, but I still got a kick out of watching her taking a brass instrument for a momentary spin.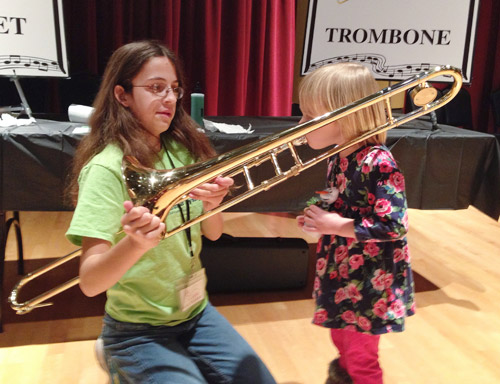 It was held at Richmond's Carpenter Theater, which we'd never been to before. It was very pretty outside – Clara exclaimed "ooooh, a CASTLE!" – but it was too cold to stop and get a picture (you can see it here, if you'd like). Fortunately the inside was equally beautiful.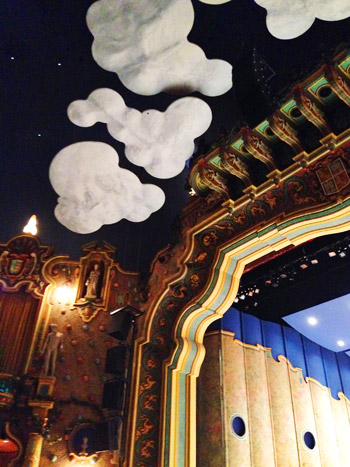 The concert itself was only an hour long. The first half was just the symphony performing – which also included the conductor telling a story that wove the songs together and helped the kids appreciate why the songs were happy at some points or scary at others. Clara recognized a couple of the songs from Little Einsteins and sang along (since that show puts lyrics to classical music), which was cute but also a little loud. Fortunately since the entire theater was filled with kids, her chatter just blended with all of the other taking/singing/crying that was going on.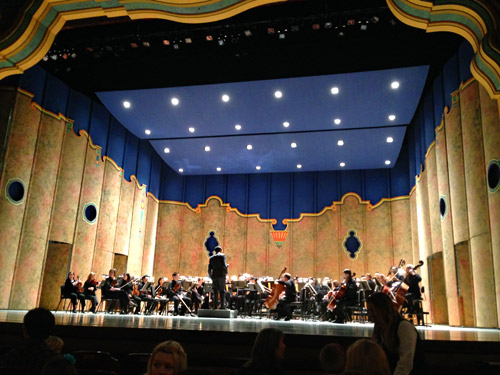 Halfway through they switched gears and students of the school at The Richmond Ballet came out to accompany the symphony. This was Clara's favorite part, which confirms my instinct that she'd like going to see The Nutcracker next holiday season. It was general admission, so we were lucky to find empty seats in the 2nd row (next to one of her preschool friends, whom we just happened to bump into there) so we had a great view of the action. Although next time I might sit further back if it's just the symphony because it was hard to see the instruments.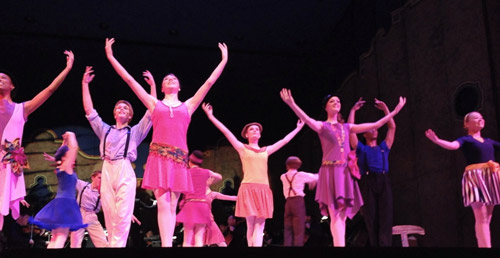 The Richmond Symphony only does these every other month or so, and I definitely think we'll try going again – hopefully with mommy in tow. Clara ate it all up and was pretty well behaved through it all (minus some wild seat bouncing at one point). Plus, the band geek in me appreciated the excuse to go see some talented musicians perform.
&nbsp
A few folks have asked what we're doing to prepare Clara for a younger sibling, beyond getting her a baby boy doll when we found out it was a boy in there (she still has a deep love for Captain Barnacles – more on him here and here).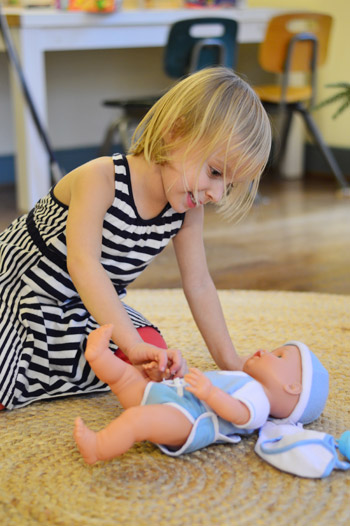 Mostly we have just been chatting with her about how she's going to be a big sister and she seems really excited to "give him bottles and change his diapers and carry him *like this* and share my toys." We've also tried to involve her in fun activities for him, like letting her pick out a stuffed toy for him (she chose one with a mustache)…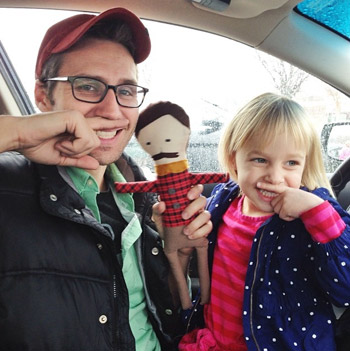 … and assembling furniture for his nursery together.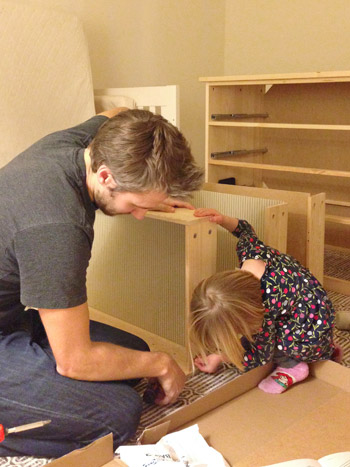 We've also been reading a few books on the "new baby" subject to her, namely these: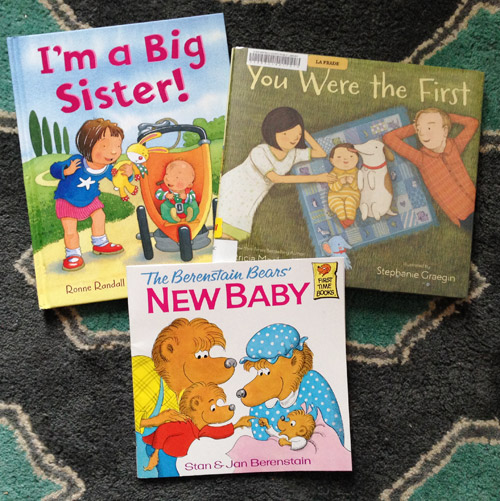 I'm A Big Sister – This is a great one for specifically highlighting the cool things about being the older sibling. So it mentions some things big kids can do (push the stroller, help to change a diaper) and although the babies have it pretty good (being pushed and coddled) there's a great page about the big sister getting ice cream, but babies can't have ice cream. As strange as it sounds, it probably sums up a lot of the envy that older kids might have for the younger ones who get a lot of attention, and points out some fun things that bigger kids can do that babies can't.
You Were The First – This one is so sweet that it makes me cry every time. I really want Clara to know how loved she is, and we know she's bound to feel our focus shift a little when we bring home her brother, so this is a nice way that I can remind her that she'll always be my special girl. It just chronicles all the things that happen when you bring home a new baby and reminds the child you're reading it to that you did all those sweet things with them first.
The Berenstain Bears' New Baby – John and I joke that this should be called "The Berenstain Bears Build A Bed" because the storyline is a lot more about the transition for big brother from his small bed to a big one (and then his little sister is born and gets his small one). In fact, brother's out in the woods with papa when Momma actually has the baby, so his little sister just magically appears at home halfway through the book. But Clara seems to love it, especially the part where the little sister punches her big brother in the nose. Seriously, that happens and it cracks her up.
So there are three adorable "sibling on the way" books that we've enjoyed. Do you guys have others you'd recommend? We'd love to check them out!
&nbsp