Clara and I were playing in the office one morning when something caught my eye out the window.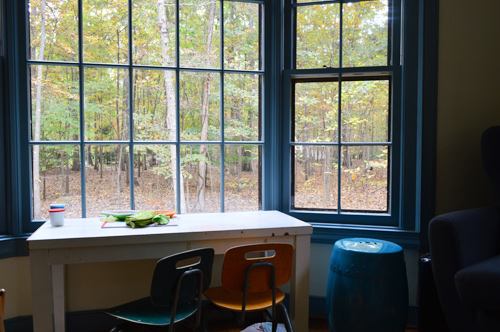 Don't see it? Let's get a bit closer.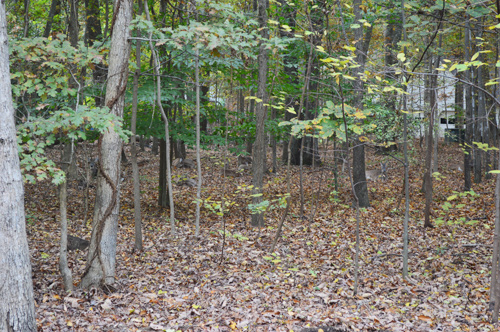 In case you still don't see it… or see all of it (since it took me staring in real life for a few minutes), here's what was lounging out in the woods beside our house.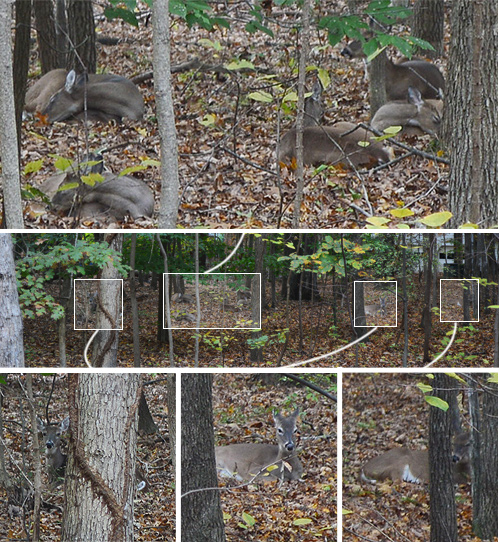 We're not strangers to deer around here (as anyone who has followed our Instagram feed lately knows) and we're so accustomed to them we no longer break out the camera at every sighting… but there was just something about watching them completely relaxed – sleeping even! – that was fascinating to me. And to see 8 of them at once was pretty cool too… although I did see a herd of 16 grazing next door the other day. If only they had been standing close enough together for me to capture them all in one photo.
&nbsp Comment

&nbsp&nbsp&nbsp

&nbsp

&nbsp
If you enjoyed this post, please leave a comment or subscribe to the feed and get future articles delivered to your feed reader.
124 Comments