Just like we're way behind on our monthly superlative post over on Young House Love, our round-up of the previous month's Instagram photos has also fallen behind. Oops. So here's a sampling of what our IG looked like in October… extremely late (just a few days before December rolls around). And if you're not on Instgram yourself, you can always catch these pics in real time on Facebook & Twitter.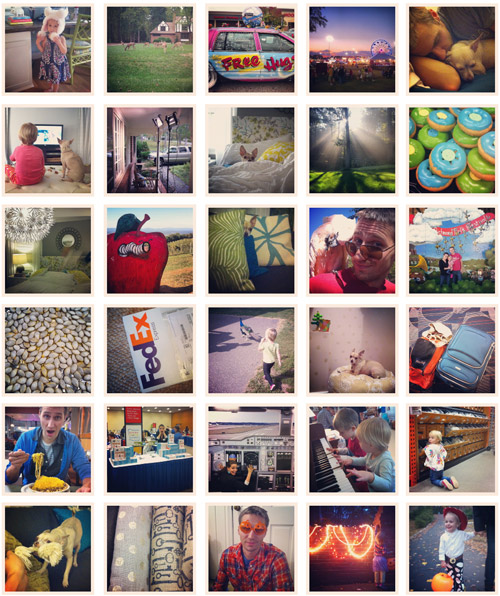 Sherry's favorite of the month is the one featured first first in the grid above. It was Clara sporting her floofy, bear-eared winter hat… and a sundress. She actually pulled the hat out of a winter clothes bin herself and asked to wear it to school that week (we compromised and let her wear it in the car on the way there).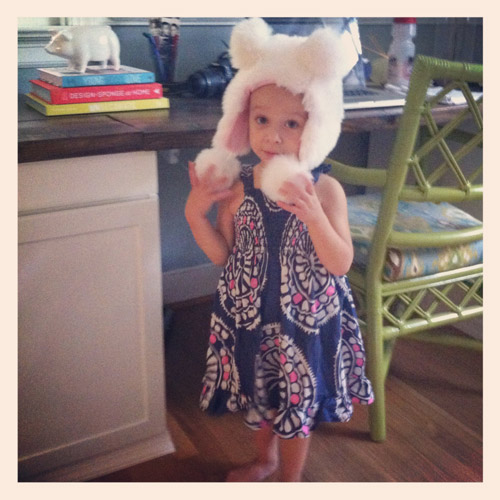 This is my favorite. A family portrait snapped by a stranger at the Richmond Folk Festival. I love so much about this. The bees. The bikes (okay, unicycles). The fact that we got this smiling picture of all of us on a single try. #smallmiracle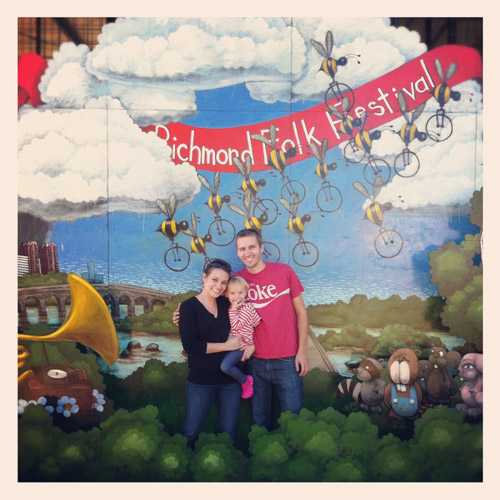 When asked her favorite, should we be surprised that Clara immediately said "donuts!" (which are from an expansion party of our favorite local fabric store) followed shortly by "rocks!" (which are actually pumpkin seeds).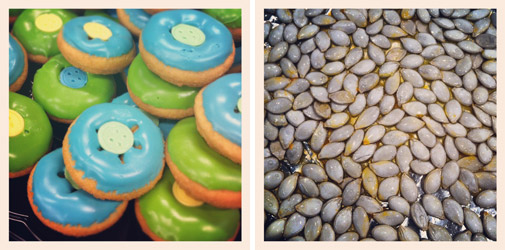 So that was our October. What did yours look like? Can you even remember now that it's almost December?
&nbsp
Clara's favorite party trick is identifying musicians by their latest hits. We quizzed her the other night to see how well she did with some of her favorites. If nothing else, it's proof that we listen to too much Top 40 radio in the car.
We didn't set out to teach this little "skill" to Clara, she's just always saying "who is this?" when a song comes on, and apparently she likes to call out whoever it is once she hears the song a few times and has it memorized. It's pretty cute though, so we're not complaining. Until she starts singing along to Ke$ha…
&nbsp