Burger
Clara turned 29 months old on October 14th. Meaning she's a month away from the two-and-a-half mark… and it was high time for an autumn / pumpkin themed picture. Ta-dah!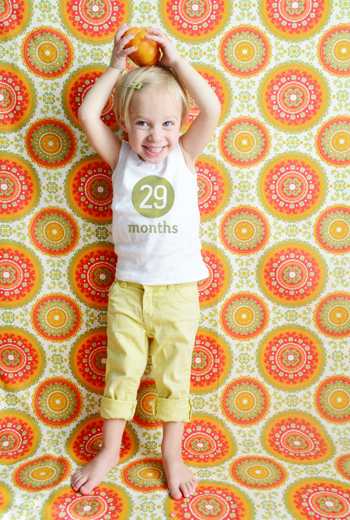 Before we even got a chance to start snapping pics of Clara, Burger was checking out the scene. Ensuring it was clear of danger (and crumbs).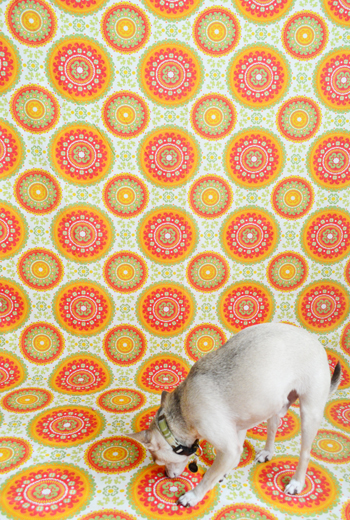 Then Clara took her place and totally got her model on.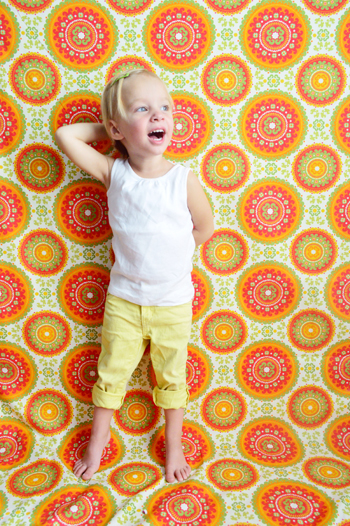 Followed by getting her scream on.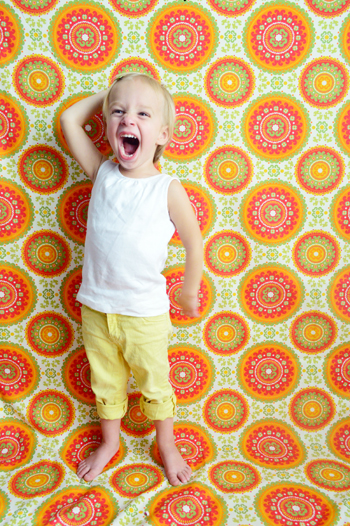 You can't tell in the photos above, but she's actually already holding a pumpkin in her right hand – it was just hidden behind her head. As you can see below, we had a little trouble keeping it balanced on our noggin.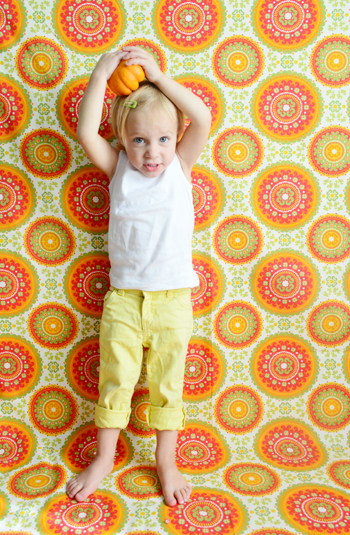 But she eventually got the hang of it.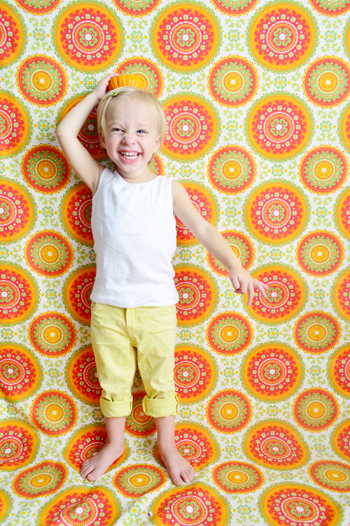 This one cracks me up because it looks like she's shooting a video… but her camera is a pumpkin.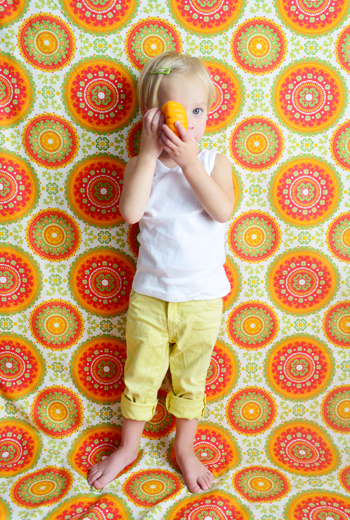 Oh yeah, and if you ask Clara to show you her "scary face" this is what you get. Frightening, no?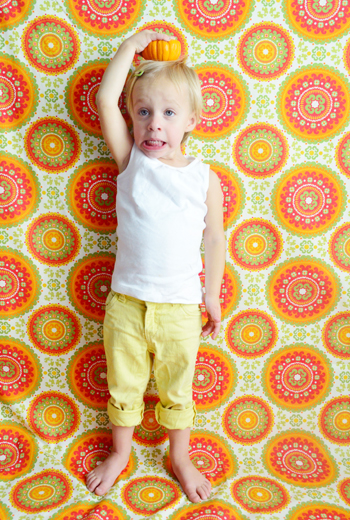 Love this girl! All twenty nine months of her.
Burger is one weird dog, as we've previously established. But since I happened to capture another example of his routine oddities on film the other day, I couldn't help but share it. Note, this little scratch-loop on the carpet is a fairly regular move he uses as part of his "I'm taking a temporary break from napping" regime. It also includes some leg stretches and licking his, um, parts. Luckily neither of those are featured in the clip…