Archive for April, 2013
Clara's just a few short weeks away from being 3. And despite being a far cry from the early lay-on-your-back infant days when this photo project started (like these), we couldn't resist this shot of her dreamily staring up at the flowers, which almost seem to be floating down around her.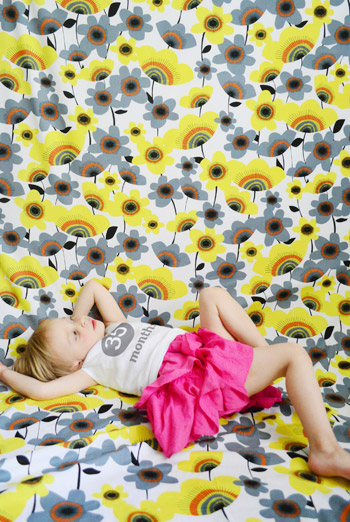 The funny thing is that getting this shot was anything but dreamy. Here's how it went down (almost literally). She started off with a just-bloomed azalea in her hands. The ol' spring theme was officially on overload.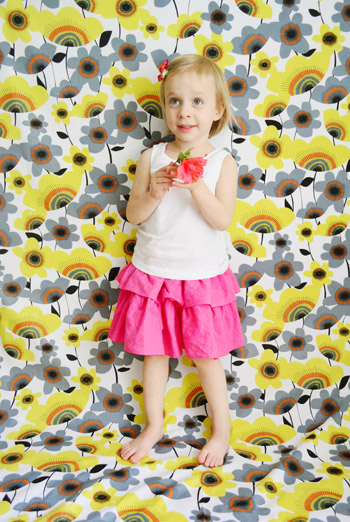 It entertained her for a few shots. "Ooooh, pretty."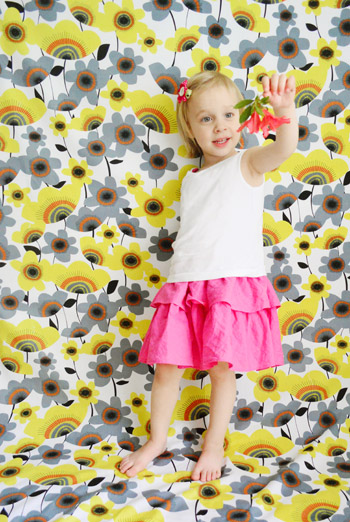 And we actually almost called it a day when we got this shot of her politely sitting with it.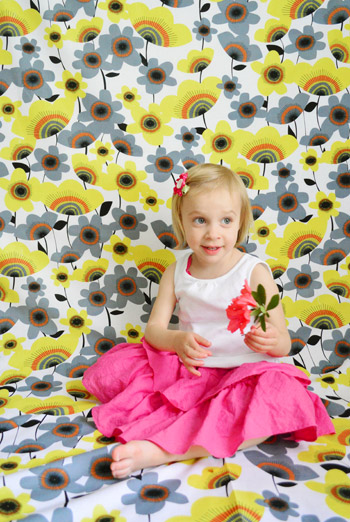 But we decided to charge forward. At this point Clara was over the flower, so we swapped it out for this felt heart beanbag instead. She LOVED it.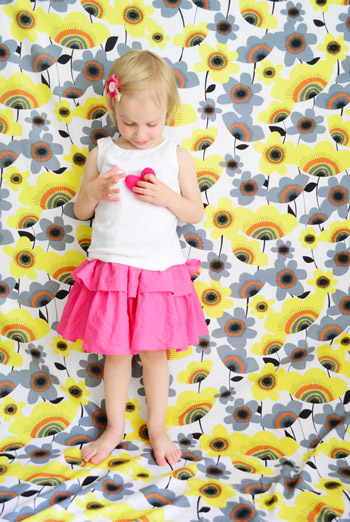 She desperately tried to get it to stick to her shirt.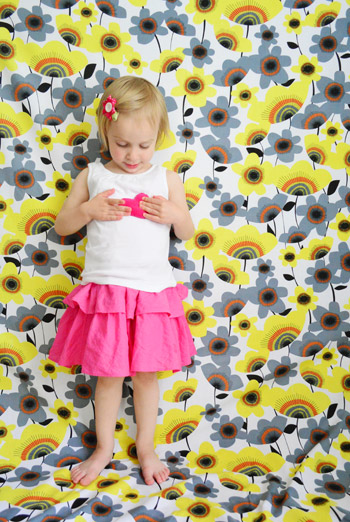 Much to our surprise she was successful. Victory, right?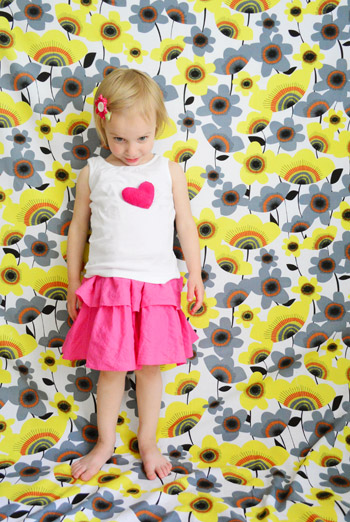 Think again. It fell off seconds later and when she couldn't recreate the magic moment, it was all downhill from there. Even when we tried to show her it would stay on a non-vertical part of her body, like her shoulder. Nope. Not having it.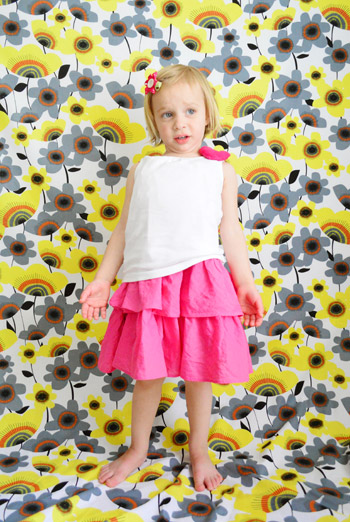 We were fully in the throws of a tantrum. When a bean bag doesn't stick to your shirt the natural reaction is to throw yourself to the ground right?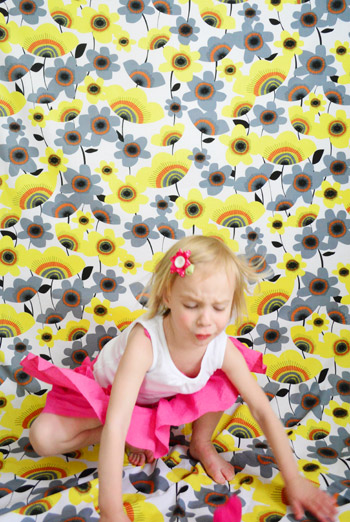 But at least in the aftermath (once she had calmed down), we captured this quiet moment that looks pretty and has a quintessential story of toddlerhood behind it.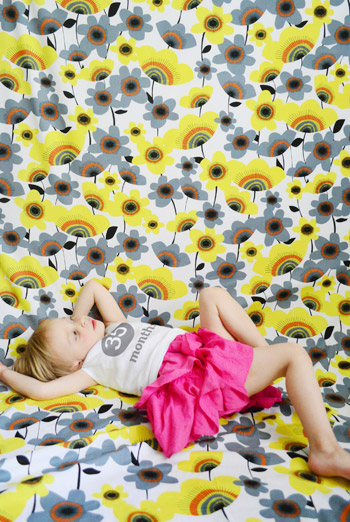 Ah, memories.
Psst- For more on this project (and how we add the week to her shirt using photoshop) click here.
My good friend from college, Quan, currently lives in China so we don't get to see her very often. She grew up in Richmond so she comes home to visit family every now and then, and the last time we saw her was when Clara was only about a month old. But a couple of weeks ago she surprised us by showing up a lunch we had planned with our other friend named Sarah. And she came bearing gifts…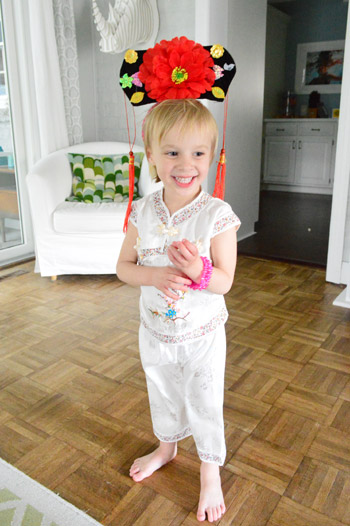 The silk outfit is actually something Quan brought back for Clara on her first visit when she had just been born. And this time she came home with a flower headdress to add to the ensemble. I was a little worried that Clara wouldn't tolerate something that large on her head. But she was over the moon about being "dressed up like a princess!" Plus, there were tassels. I mean, c'mon. How could you resist?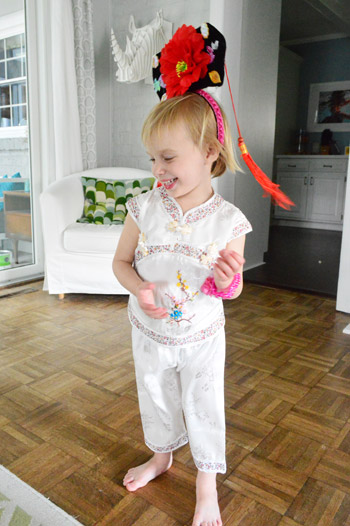 So a big thanks to Quan for sharing a bit of culture from across the globe! And now if you'll excuse me, I need to go stop someone from trying to crown Burger…