My good friend from college, Quan, currently lives in China so we don't get to see her very often. She grew up in Richmond so she comes home to visit family every now and then, and the last time we saw her was when Clara was only about a month old. But a couple of weeks ago she surprised us by showing up a lunch we had planned with our other friend named Sarah. And she came bearing gifts…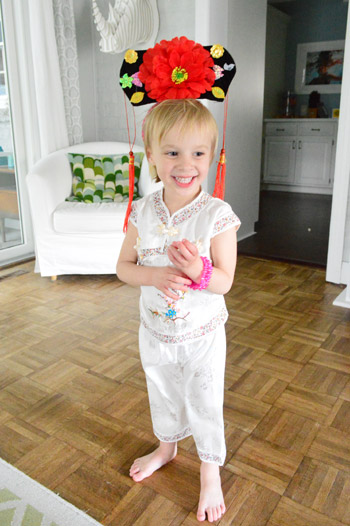 The silk outfit is actually something Quan brought back for Clara on her first visit when she had just been born. And this time she came home with a flower headdress to add to the ensemble. I was a little worried that Clara wouldn't tolerate something that large on her head. But she was over the moon about being "dressed up like a princess!" Plus, there were tassels. I mean, c'mon. How could you resist?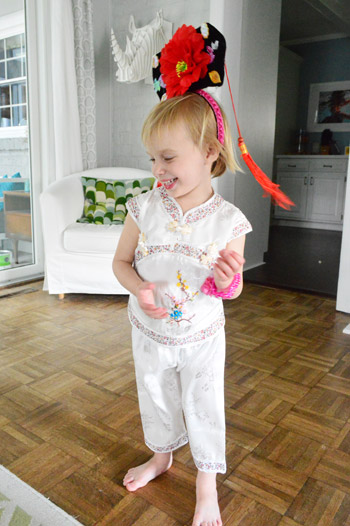 So a big thanks to Quan for sharing a bit of culture from across the globe! And now if you'll excuse me, I need to go stop someone from trying to crown Burger…
&nbsp Comment

&nbsp&nbsp&nbsp

&nbsp

&nbsp
If you enjoyed this post, please leave a comment or subscribe to the feed and get future articles delivered to your feed reader.
41 Comments