Blame it the holiday hustle and bustle. Blame it on residual book tour exhaustion. Blame it on the a-a-a-a-a-alcohol (even though none was involved). Whatever our excuse, we're owning up to being nearly a full month late on shooting Clara's 31 month photo.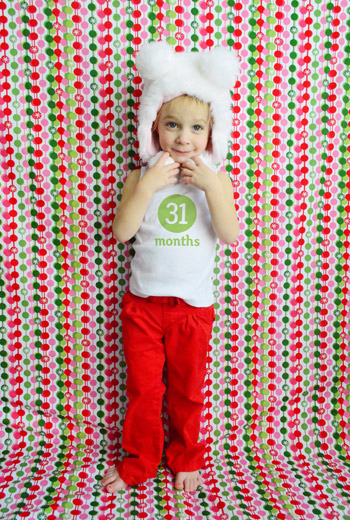 She officially turned 31 months on December 14th, hence the Christmas themed fabric that we purchased for these photos. And even though all of our holiday stuff is packed up for the year, we did break out a Santa hat. Just for kicks.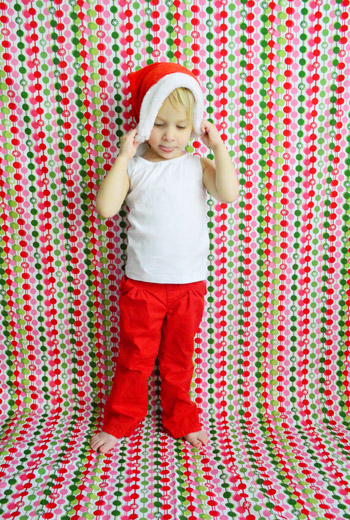 But the Santa hat only lasted so long since Clara quickly figured out she could rob banks with it…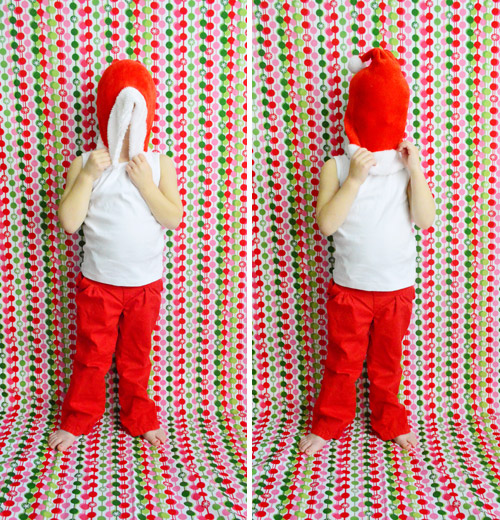 That's when we swapped in the big furry winter hat that you see in the final pic.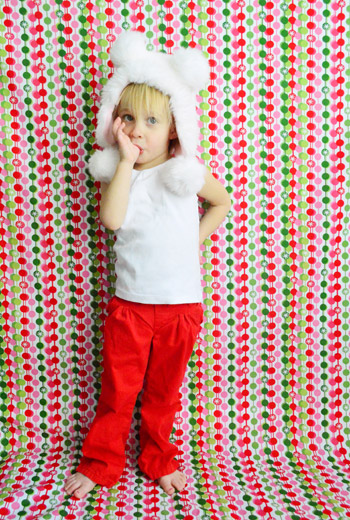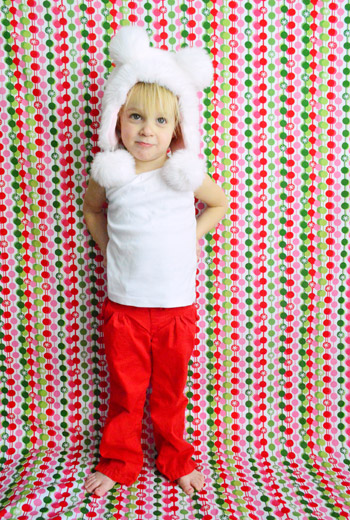 But even that hat didn't last the whole time. You know, sometimes a girl's just gotta pretend she's in a shampoo commercial.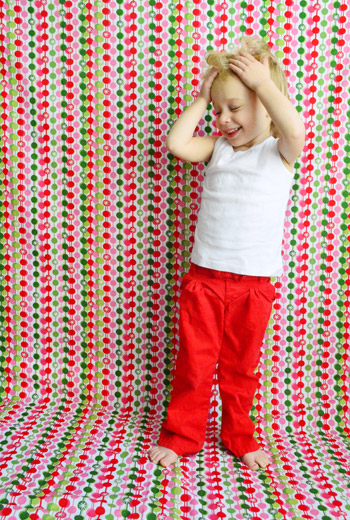 We're just proud of ourselves for knocking this puppy out before she turns 32 months next Monday. The fact that she's closer to 32 than 31 months old for the photos above will just have to be our little secret. Shh.
&nbsp Comment

&nbsp&nbsp&nbsp

&nbsp

&nbsp
If you enjoyed this post, please leave a comment or subscribe to the feed and get future articles delivered to your feed reader.
69 Comments