Archive for February, 2012
I thought my idea to turn the box from our new dishwasher into a makeshift playhouse for Clara was brilliant….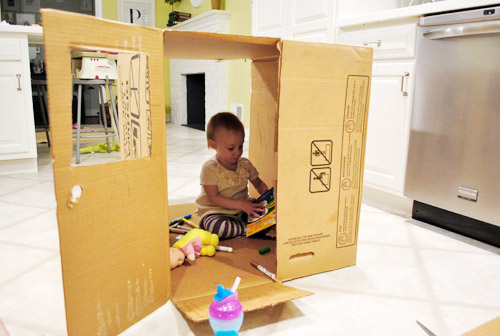 …until she decided it'd just be more fun to cover the house with graffiti.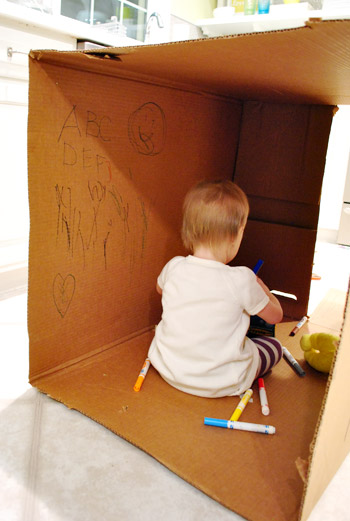 Better these cardboard walls than our real walls, though!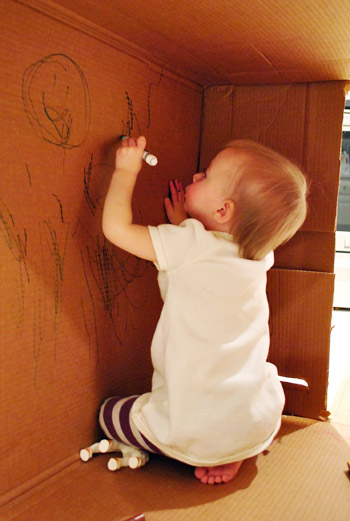 Look at that little mullet (Sherry has since trimmed it again).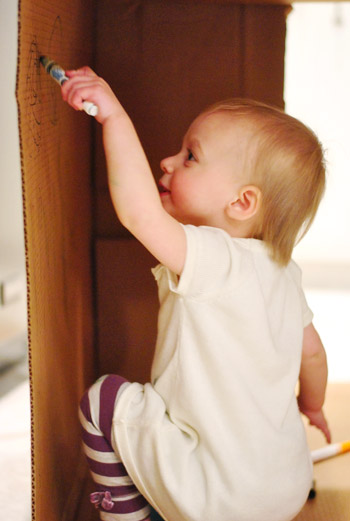 At least she was having fun. A big empty box = limitless entertainment.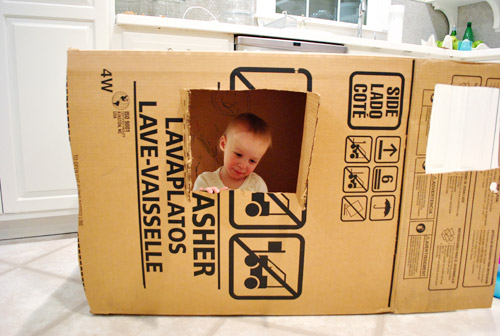 And thank goodness for washable markers.
Amidst all of the photoshoot stuff, we've also been prepping for our trip to Portland on Tuesday. Part of that prep work involved readying Clara for six hours on a plane (yikes). We've been reading books with airplanes in them (Knuffle Bunny Free has been getting a work out) and working up her endurance just sitting quietly and watching a video (Toy Story 2 at the moment). We've even got her wearing the pink children's headphones we snagged at Target. Don't want to disturb the other passengers now do we!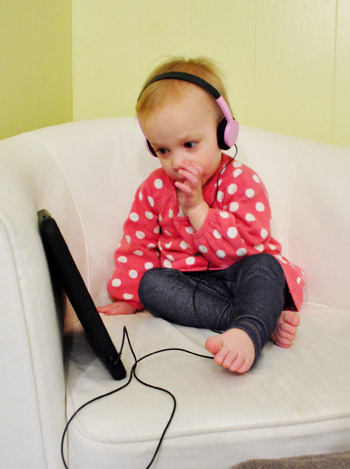 Wish us luck! And perhaps cross your fingers that you're not sitting near us on the flight.