Archive for September, 2011
Clara will drink to that. No wait, that's not age appropriate. How 'bout we just enjoy her getting her Rihanna on instead. Yay-yeah! Yay-yeah!
Can you tell her parents listen to too much Top 40 radio? She's usually singing this from the backseat of the car.
As of yesterday, Clara's officially 16 months old. Guess that explains why I was compelled to buy her a toy car this weekend.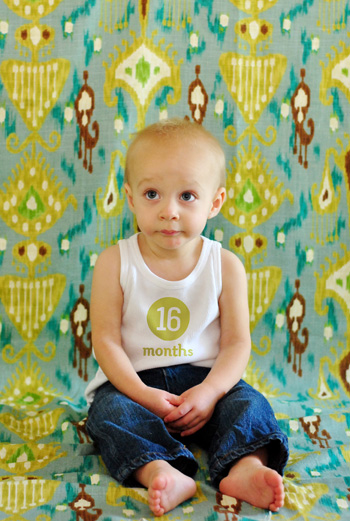 We took her monthly picture on some leftover fabric from our dining room curtains (and yes, Sherry has big plans it). The fabric was a bit heavier than the discount stuff that we usually snag for Clara's pics, so keeping it taped up on the wall proved to be more challenging than usual. Take this outtake for example: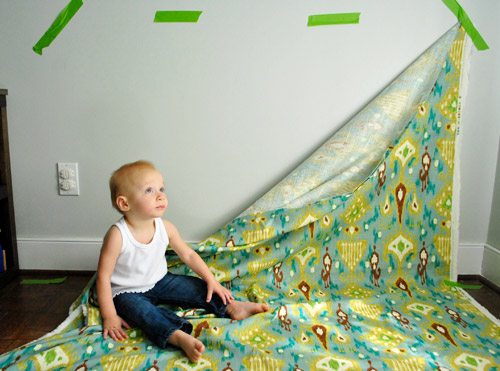 Thank goodness Clara's a patient girl and we had plenty of painters tape around. The trick to getting her to sit still? Sherry was holding raisins. Yes, the same treat-technique that works for Burger (except he gets dog treats) seems to work for Clara (ex: "sit down and mommy will give you a raisin!"). We think she's half chihuahua.
Psst- You can see all 52 weeks and 5 months worth of Clara's Photo Project here and learn more about how we shoot them here.