Archive for August, 2011
Hurricane Irene can take away our power, but she can't take away our… scheduled conference call on Monday afternoon. Fortunately my parents' house had electricity (so we could charge our phones & computers), a pack & play (for Clara's nap), and a floor (that we could spread out on for our book call). This is the business of blogging at its finest, folks. Cue the music!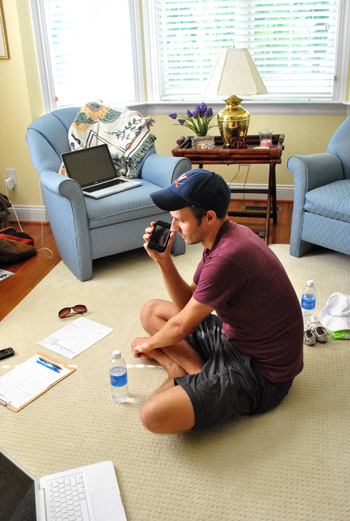 The time had finally come to tame Clara's baby-mullet. More words on the subject: long hair only in the back lower quadrant looks odd when there's not much going on up top.
The Before: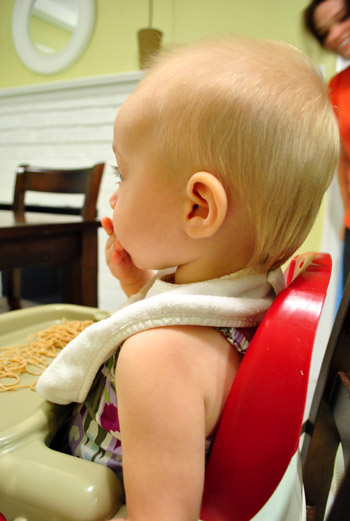 The During (just "cutting it quickly" while she's "distracted by lunch" is not a successful tactic as evidenced in this video):
The After: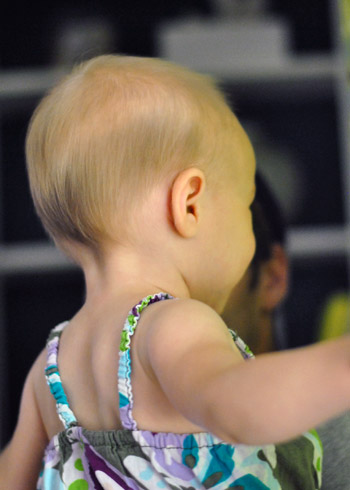 That's my girl. Or as she would say "sah purty."