Archive for November, 2012
This is a fun monthly letter about my life that I share with my pen pal who is also named Clara and lives all the way in Germany! Each time, my friend Clara also shares a letter with me, so I get to read all about the life of a little girl with the same name in Germany. I think it's really cool – and hope you guys do too!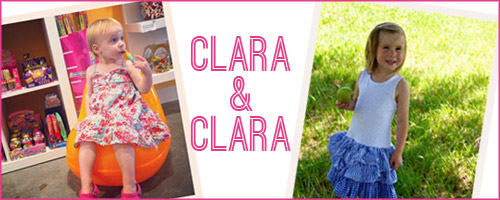 Oh and I get a little help from mommy when it comes to writing my letter, and my friend Clara's mommy helps to translate my letter at the bottom of this post into German so my friend Clara can read it. You can drop in on her letter to me right here (which is translated into English at the bottom of her post).
Hi Clara! I'm excited to write to to you about my Halloween and Thanksgiving this year! Here's how I described these photos when mom held them up for me so I could tell you about them:
"For Halloween I'm Jessie from Toy Story and Burger is a Slinky Doggy! I have my cowboy boots and my cowboy hat and my cowboy belt and my jeans had cow spots like a cow! I got so much candy in my pumpkin."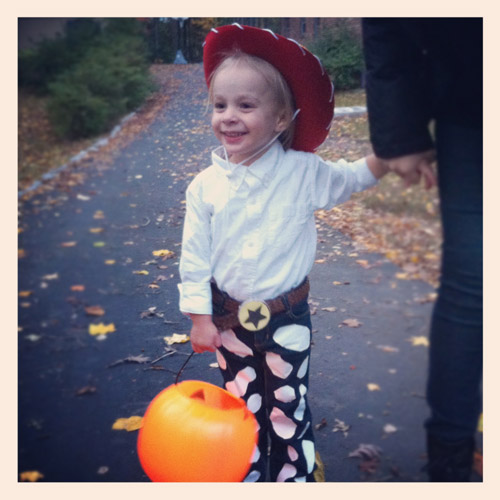 "That is me eating my food for Thanksgiving with my cousin Olivia and Aunt Carrie and Grammy. Tom Tom and Aunt Emily and Uncle Todd and my cousin Emanuel and my cousin Jacob and my mommy and my daddy were there too. We ate a lot of turkey and stuffing but I couldn't pour the gravy because I'm too little."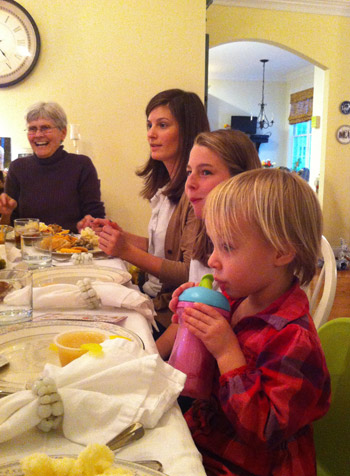 "This is a lot of food before we ate it all and we all had full bellies. I like the sweet potatoes because they taste like candy and the mashed potatoes because they taste like pasta."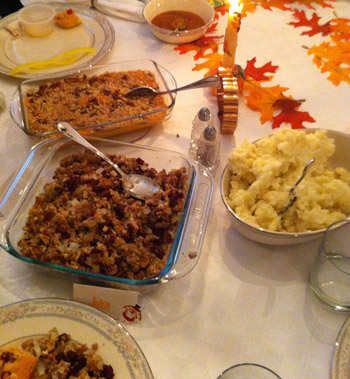 "I jumped on my cousin Jacob and Emanuel jumped on Jacob too. I don't know why he was sleeping. He was tired after we ate all the turkey."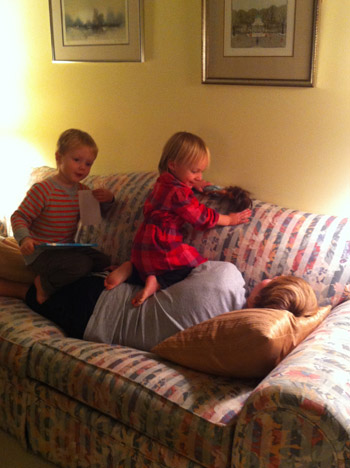 "After dinner mommy and Olivia had a silly silly dance. It was Gangnam Style. I like to dance to that song in the car. I can sing and dance like mommy and daddy but Burger can't sing, he can only dance."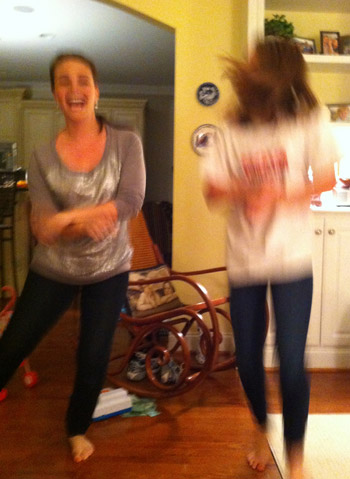 "Sometimes I hug Emanuel a lot and he tries to walk away but I hold on because I'm very very strong. But sometimes I'm not."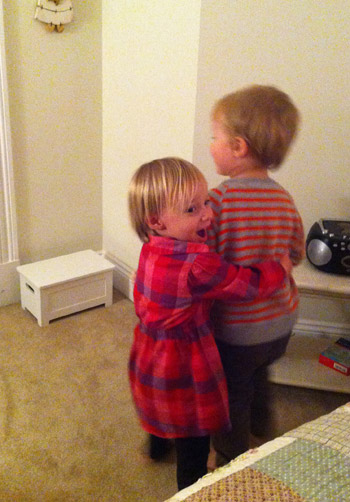 "Before we went home we had some milk. I love Emanuel. I love my whole family! I want truck pajamas like Emanuel's."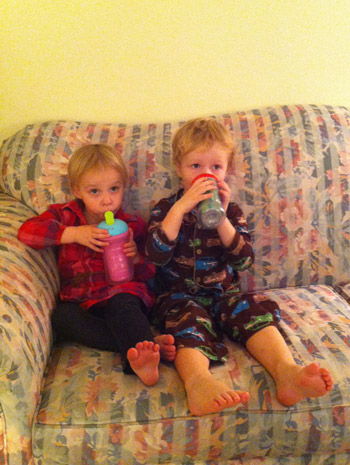 "I think you had a good Thanksgiving since you are also named Clara like me! I miss you! Talk to you later aggigator!"
xoxo,
Clara
____________________________________________________________
Here's our Clara's letter translated in German for her pen pal:
Hi Clara, ich bin so aufgeregt, dir über mein Halloween und Thanksgiving in diesem Jahr
zu berichten. Ich habe einige Fotos, die meine Mama für mich vorbereitet hat, um sie dir zu
zeigen:
An Halloween war ich Jessie von Toy Story und Burger ist ein verführerischer, kleiner Hundi.
Ich hatte Cowboy-Stiefel und meinen Cowboy-Gürtel an. Meine Jeans hatte Kuhflecken,
genau wie eine echte Kuh! Ich habe so viele Süßigkeiten gesammelt, wie ich in meinen
Kürbistopf legen konnte.
Das bin ich beim Thanksgiving-Menü mit meiner Cousine Olivia und Tante Carrie und
Großmutter. Tom Tom und Tante Emily und Onkel Todd und mein Cousin Emanuel und
mein Cousin Jacob und meine Mama und mein Papa sind auch dabei gewesen. Wir haben
eine Menge Truthahn und Beilagen gefuttert, leider konnte ich die Soße nicht probieren, dafür
bin ich leider noch zu klein.
Ich bin auf meinen Cousin Jacob gesprungen und Emanuel ist auch auf Jacob gesprungen.
Ich weiß gar nicht, warum Jacob geschlafen hat. Er war so müde, nachdem er den Truthahn
gegessen hatte.
Nach dem Abendessen machten Mama und Olivia einen lustigen Tanz. Ganz im Gangnam-
Stil. Ich liebe es sehr, zu diesem Song im Auto zu tanzen. Ich kann tanzen und singen wie
Mama und Papa, aber Burger kann nicht singen, er kann nur tanzen.
Manchmal küsse ich Emanuel so sehr und fest, dass er versucht, mir zu entkommen. Aber
ich halte ihn fest, ganz fest. Ich bin nämlich sehr stark. Aber manchmal bin ich auch ganz
schwach.
Bevor wir nach Hause gefahren sind, haben wir zusammen eine Milch getrunken. Ich liebe
Emanuel. Ich liebe meine ganze Familie. Ich will einen Lastwagen-Pyjama wie Emanuel!
Ich denke du hast ein gutes Thanksgiving Fest gefeiert, weil du den gleichen Namen hast wie
ich, Clara! Ich vermisse dich sehr. Talk to you later, aggigator!
xoxo,
Clara
Clara's favorite party trick is identifying musicians by their latest hits. We quizzed her the other night to see how well she did with some of her favorites. If nothing else, it's proof that we listen to too much Top 40 radio in the car.
We didn't set out to teach this little "skill" to Clara, she's just always saying "who is this?" when a song comes on, and apparently she likes to call out whoever it is once she hears the song a few times and has it memorized. It's pretty cute though, so we're not complaining. Until she starts singing along to Ke$ha…