Archive for September, 2012
So were about a week late in getting this photo taken, but that doesn't make her any less cute. Look at that hair coming in! Sherry is beside herself with joy. She says she dreams about pigtails and braids.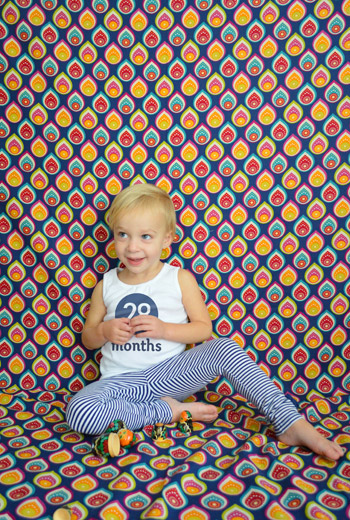 Our "treat" of choice this month for keeping Clara occupied during our snap-fest was a set of those Russian nesting dolls (a hand-me-down from her Nonna). At first they were so entertaining that we could barely even get her to look up.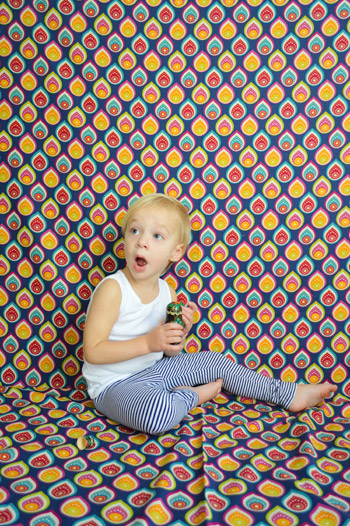 She must've been making up some romance between these two. Smooch.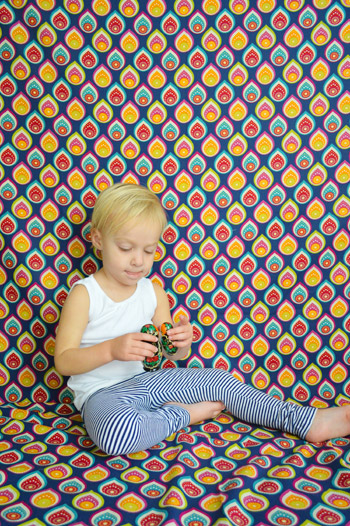 Then Burger (who loves investigating whether the items in her hands are edible) momentarily photobombed.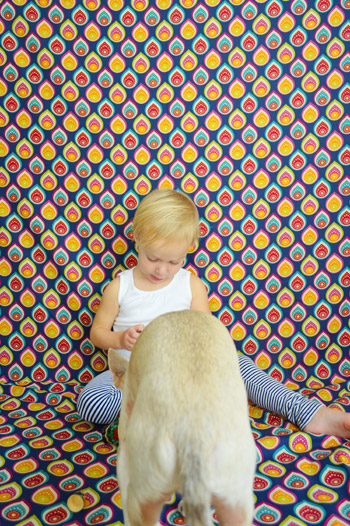 Eventually we got her standing. It required the discovery that shaking the nesting dolls made a cool sound.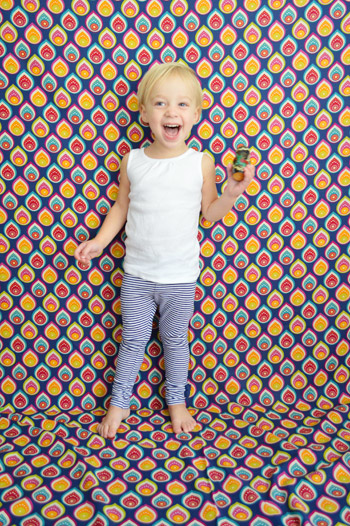 We'll just call this her Statue of Liberty pose.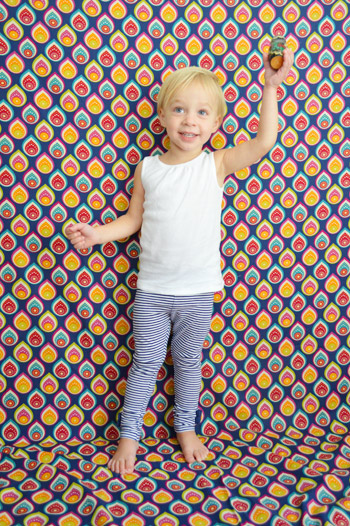 Of course at this point we're just a couple of weeks away from 29 months, which means 30 months is around the corner, which means we're halfway done with age 2. Is it just us or is time speeding up?
So yes, our little trip to my Granny's house in Huntington, WV was focused on a makeover mission – but that doesn't mean it was all business.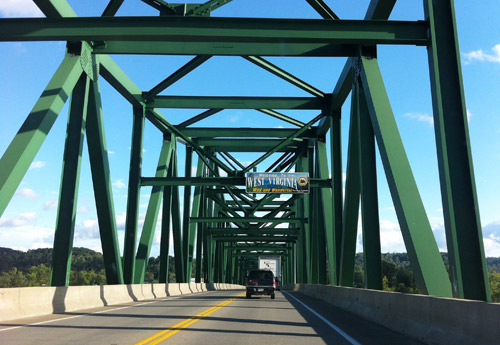 My parents joined us for the trip, so they spend much of the day having fun with Granny and Clara while we worked on the bathroom. But one night were able to sneak out with them after dinner for a quick trip to the playground at Ritter Park, our favorite green space in Huntington.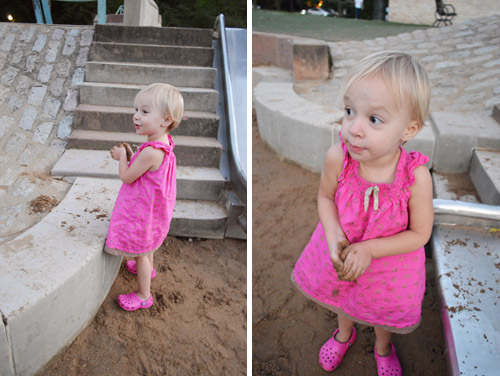 But most of our "free time" came the last morning while we were waiting for Granny to return home so we could reveal the space to her. While Sherry worked on some last minute bathroom touches, Clara and I used the time to browse Granny's many box-fulls of old photos. Clara even got into character by borrowing one of Granny's hats.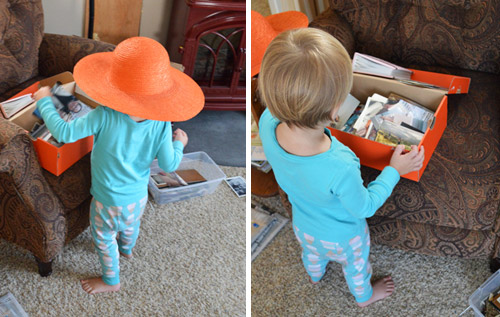 I could've looked at these all day.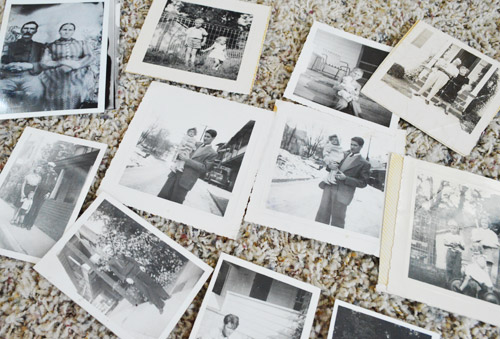 And apparently Clara caught the house-sprucing bug while we were there and wanted to go "paint" outside with water.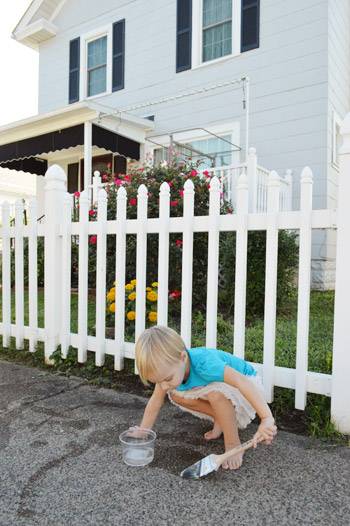 We love this pic because it looks like some old-school Huckleberry-Finn-esque picket fence painting.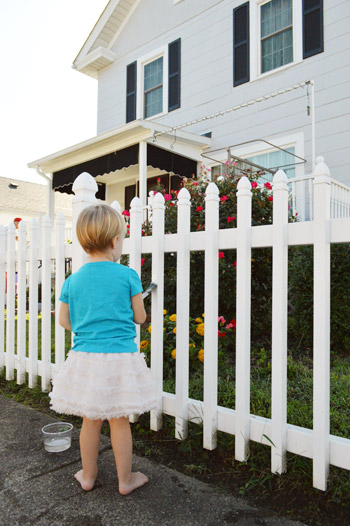 But as cute as that moment was, this one below totally takes the cake as our favorite of the trip. Clara was OBSESSED with the stairs (perhaps the first carpeted stairs she's ever encountered). She slid, jumped, and made her parents nervous in all sorts of other ways on them all weekend.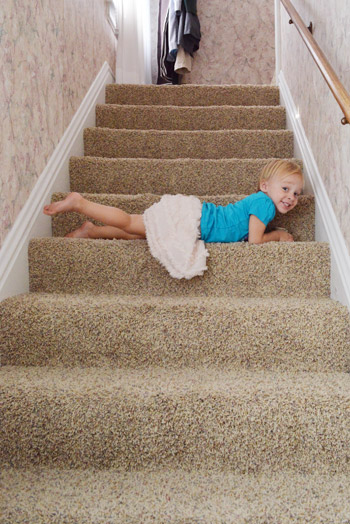 It's also a special photo to me because I have fond memories of playing on these stairs myself. Though my sister and I preferred to highjack a mattress and turn it into a slide. I'll give it a few years before I let Clara in on that little secret…