Archive for June, 2012
If you caught our Instagram stream last Saturday, you might've seen this picture pop up.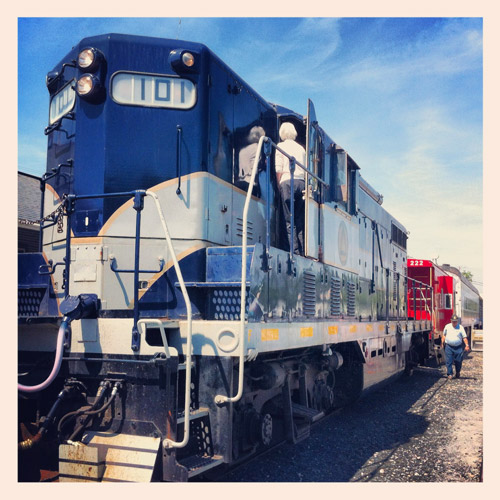 That was  snapshot from our ride on the "James River Rambler" a historic train that takes leisurely trips through central Virginia a few times a year so young families like ours can enjoy a morning of riding the rails. Clara was all ready with her conductor hat…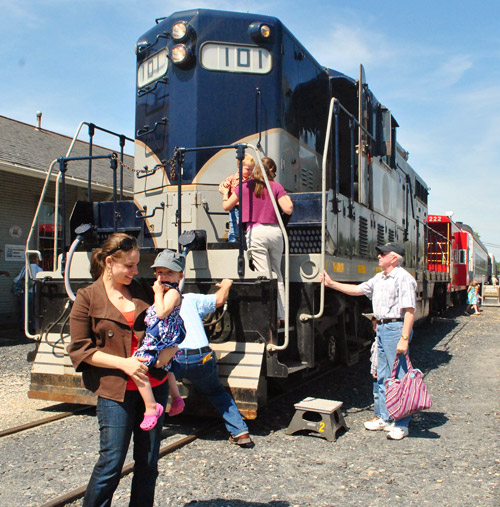 We plopped ourselves down in an air conditioned interior car and readied ourselves for the ride.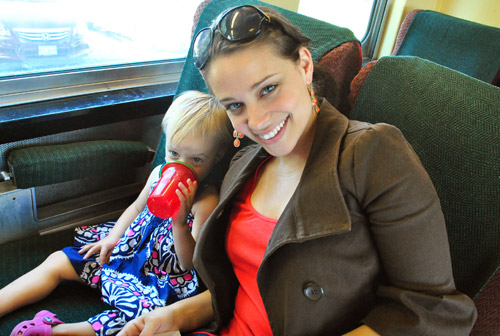 The scenery wasn't much to write home about (trees and grass mostly), but Clara was glued to the window regardless.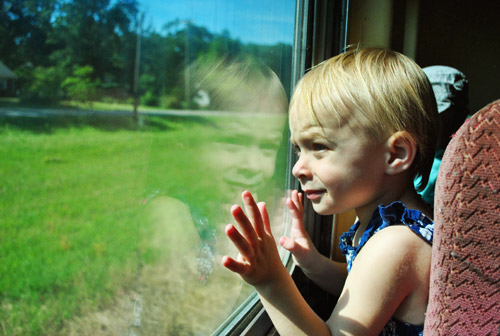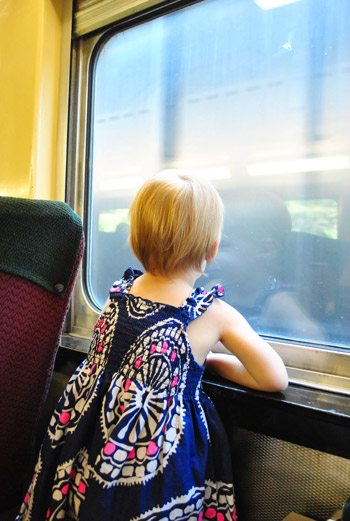 Even a school bus passing on the nearby road could elicit this reaction.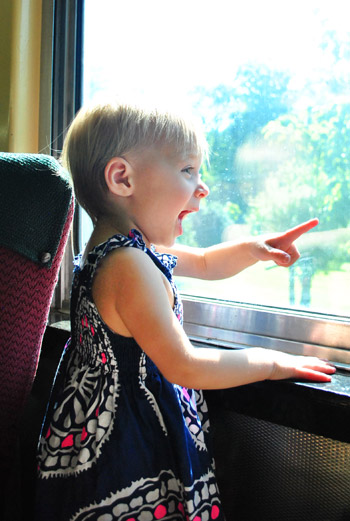 We could also pass through the train cars to see what else it had in store (like a gift shop, concession stand, and the all important restroom facilities).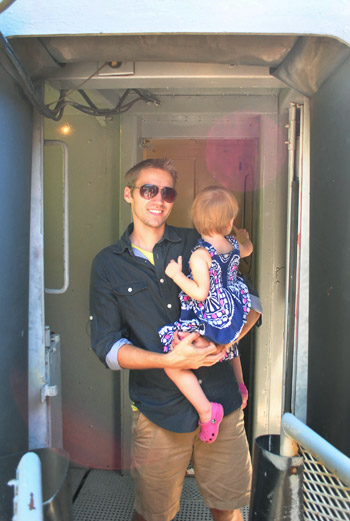 There was also an open air car if you want the wind in your hair.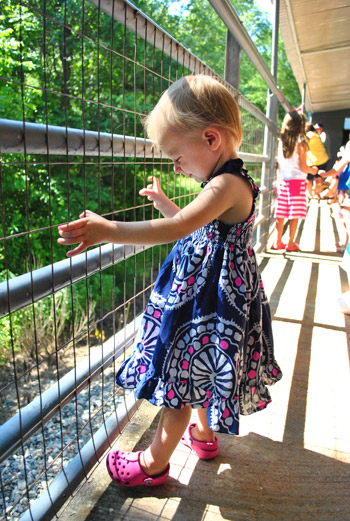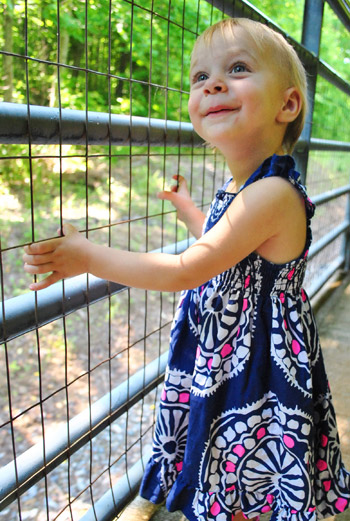 There were some "historic" characters aboard the train as well – and at one point they stepped out to put on a little bit of a show outside the train car. Note the man in period costume with a video camera in the top corner. That cracked us up.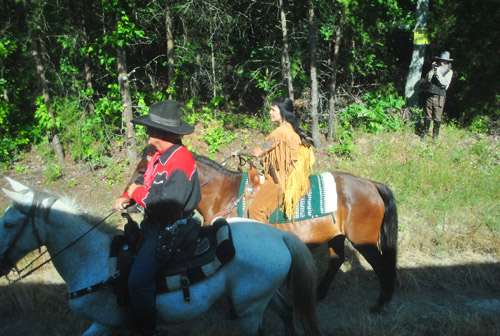 They performed in front of the open air car so we missed most of the "plot" but it had something to do with throwing a vagrant (a rough, drunk-looking actor who scared Clara) off the train. But it somehow also involved a cowboy shooting another cowboy while someone else dragged the "hussy" (as we affectionately called the skimpily dressed girl with money in her bra) into the woods kicking and screaming.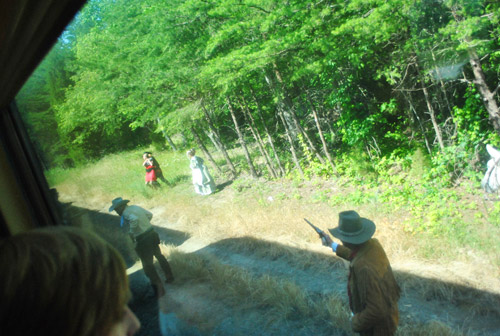 But most of the trip we just enjoyed the company of our family who was riding with us. It had been my sister Emily's suggestion to ride in the first place, since she had done it with her older kids years ago.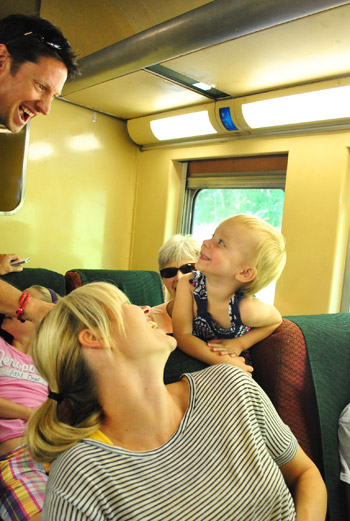 Those "older kids" (including 14-year-old Jake) rode again – and we're very good sports about the ride they had clearly outgrown. Jake was also a good sport about Clara playing with his hair.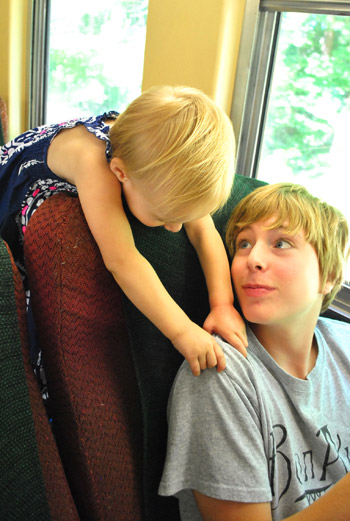 In addition to my sister and her family, we also rode with my parents…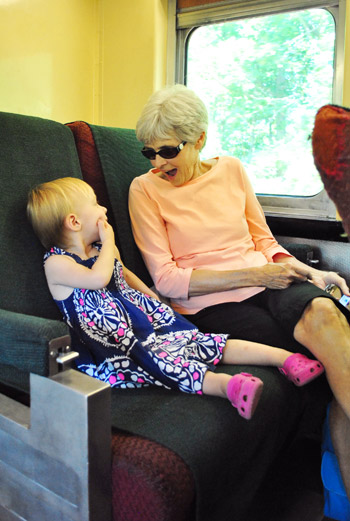 …my brother in-law's parents and (by sheer coincidence) our friends Jeff and Lesley, whom we house crashed ages ago and have also store crashed. We used the trip as a chance to invite ourselves over to house crash their new place too. We're subtle like that.
The ride was about 90 minutes, so it was a perfectly managable amount of time to be cooped up with a 2 year old. Much better than a six hour plane ride. Plus, we got a train hat out of it (the one Clara was seen sporting in the second photo).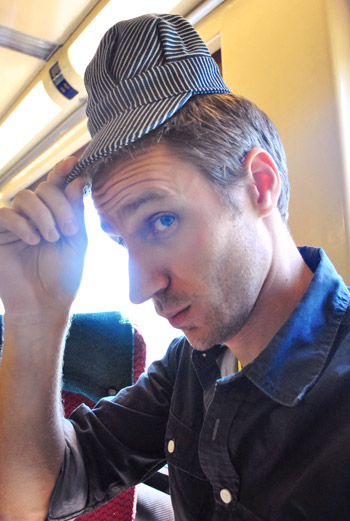 If any locals are interested in going for a similar train ride, it's operated by the local chapter of the National Railway Historical Society but it looks like all the trips are done for the summer.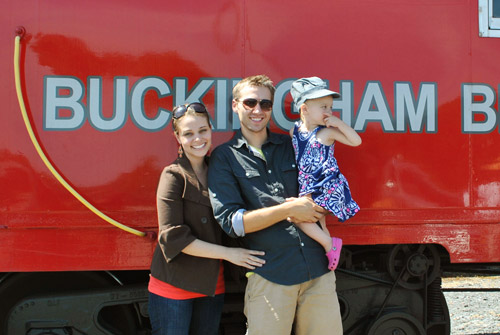 Supposedly there are some later in the year – including a Christmas one with Santa. Polar Express anyone?
Call these photos "lost in the archives" but this actually happened around Easter and we somehow forgot to post about it. So here we go. Clara loves dirt (and worms of course!) so we thought letting her plant some seeds of her own could be fun since she could watch them grow. This particular plant kit was from the Target Dollar Spot. I can't remember what it's supposed to grow (flowers? herbs? grass?) but that wasn't really the point of the activity anyways. Just wanted to have some fun with dirt – and maybe see something sprout up.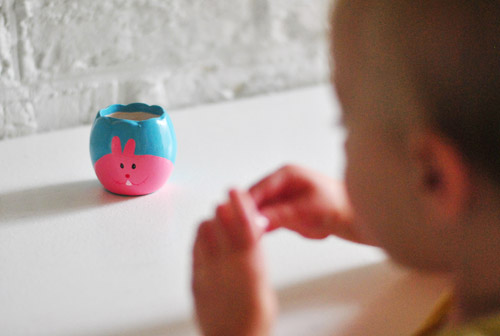 We first broke out the little soil pod.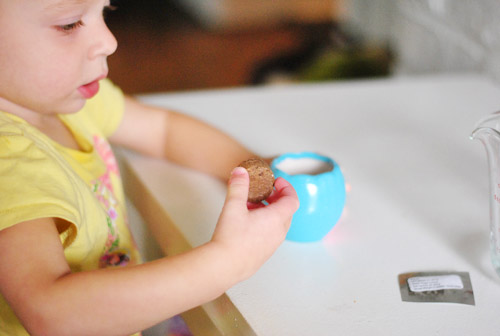 Then we mixed it with a bit of water to break it out of its pellet form and turn it into something more dirt-like.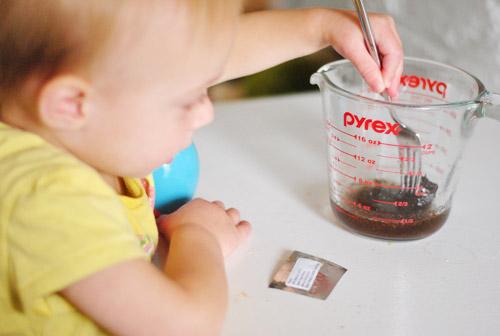 Clearly, this was the most fascinating part of the process.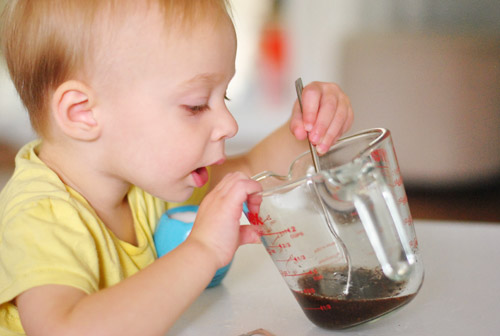 Since we were inside, I took over for Clara when it came to actually putting the dirt and seeds into the little container. She watched intently.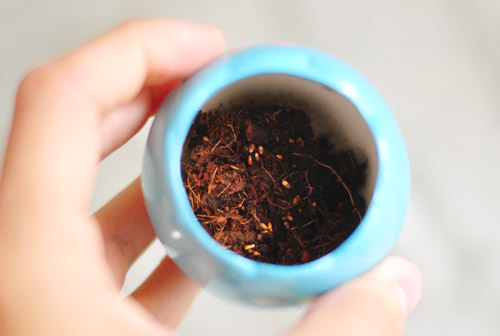 I let her add some dirt afterward to cover up the seeds. I guess she thought the fork was the best way to accomplish this.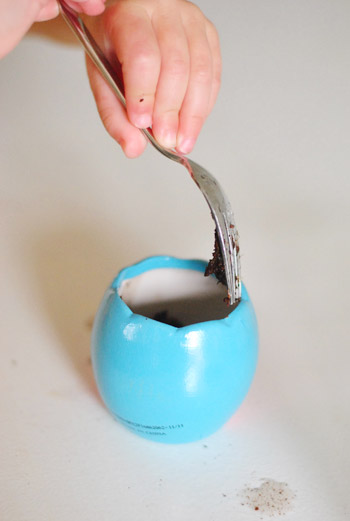 After it was all buried, I said "Let's go put it in the window in the sun!" and Clara lept up like this was the most exciting thing I could have ever suggested.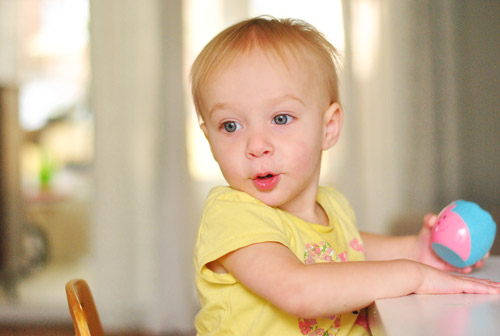 We sat it in the living room window so that Clara could check on it. This initially seemed like a not-so-bright idea because she immediately wanted to pick it up and play with the dirt some more, but after a few warnings ("let's not touch that, let's let the seeds grow- it's just for looking.") she got the idea.  In fact, this photo caught her repeating "No touch it. No touch it.")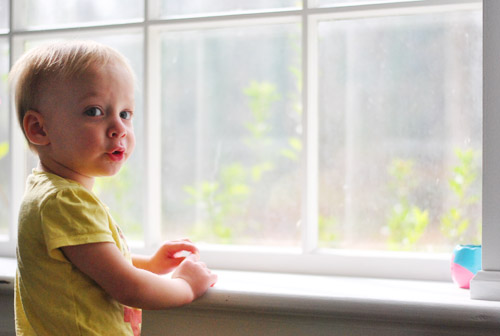 And luckily Burger is helping me enforce the rule. He's a good (albeit sleepy) guard dog.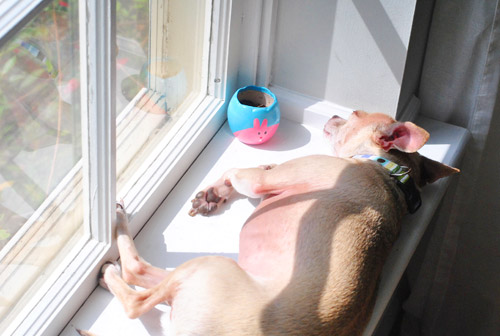 We're just starting to see the beginnings of whatever it is we planted, which looks a lot like grass. Will keep you posted!