Archive for June, 2012
Maybe we ought to call this Clara's first music video for her first original single? Having grown increasingly shy around the camera, Clara's been a tough cookie lately when it comes to capturing her singing on film. But I did manage to secretly tape her singing a made up song (whose lyrics are mostly incomprehensible – except for the chorus: "And turn around!"). Only afterwards was I told it was a song about horses. Go figure.
 And there was apparently something in there about taking turns and not whining. Hilarious.
After some back and forth on the topic, Sherry and I concluded that we enjoy taking Clara's monthly photo too much to stop after just two years (and she still seems to like it too, which was the most important factor). So last week we found ourselves back in the saddle again for Clara's 25th month.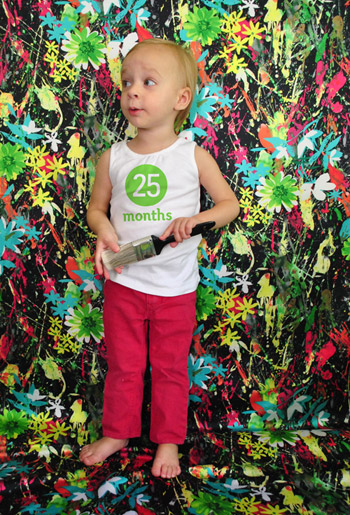 Since her 24 month photo was so soft and light, this dark and neon fabric screamed at us from the on-sale rack at JoAnn Fabrics.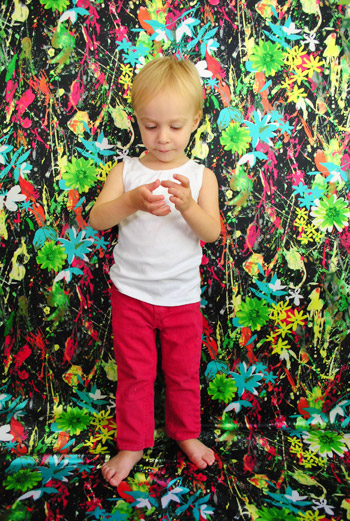 And we quickly realized this paint splatter-y print was begging for a certain prop…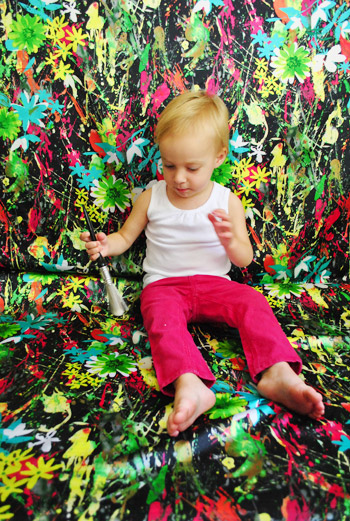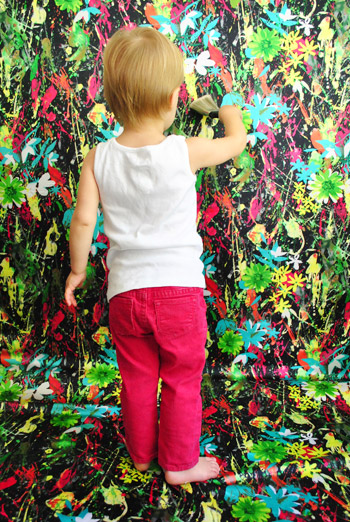 Clara had lots of fun "painting" the fabric herself – and she gave us lots of cute and funny expressions along the way.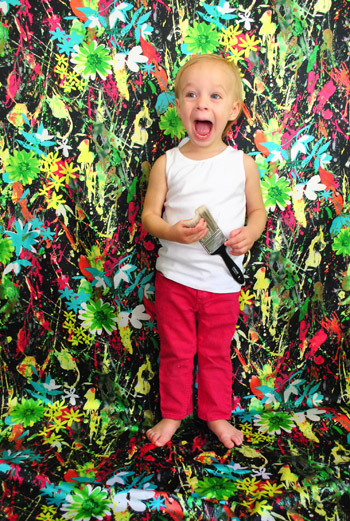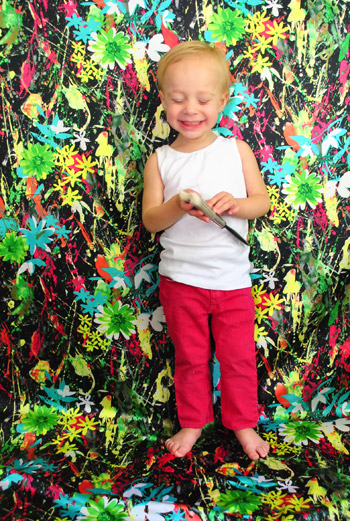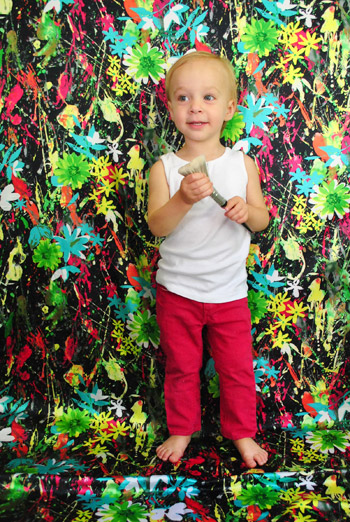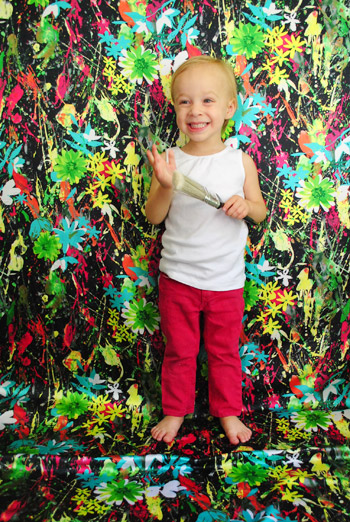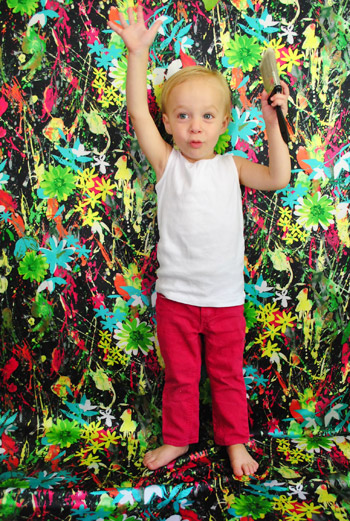 Despite the smiles and goofy looks, we ultimately chose the picture we chose because it looked kinda like she was caught in the act of creating the messy masterpiece. See how she's looking off to the side as if to say "oh snap, I've been caught."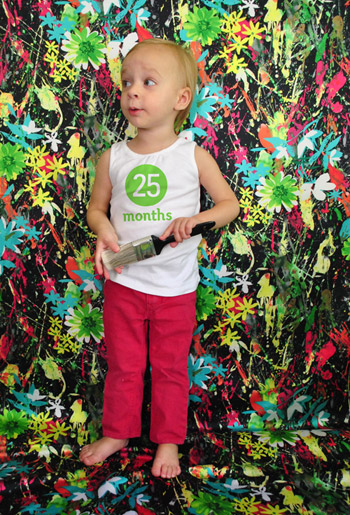 That's my girl.