There have been lots of "more Burger" requests so we decided to wake the guy up and take some pics for ya.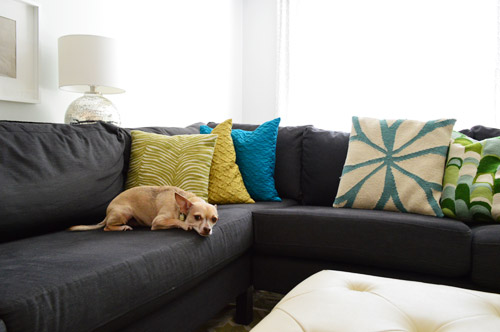 You might see him pop up more frequently on Instagram (our name is younghouselove on there, btw) & Facebook since we love snapping shots of him doing stuff. And by stuff we mean mostly sleeping and eating.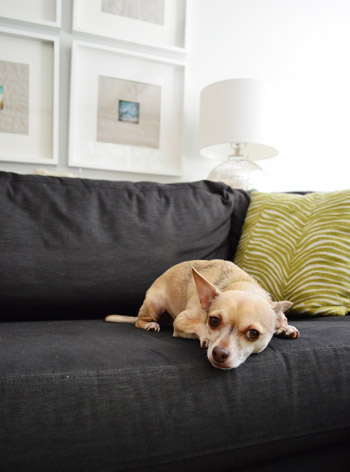 He was not amused by getting his 20th straight hour of napping interrupted (rough life), but he sure is a handsome little bugger.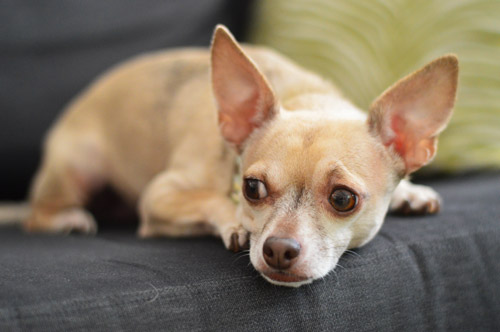 Love that pooch. And yes, I kinda want to be him. Sleeping all day with the occasional peanut butter snack break?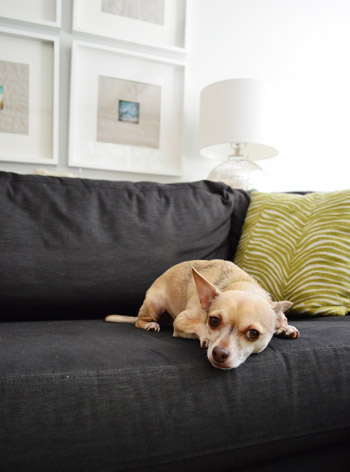 Sign me up.
&nbsp
This week Clara turned 2 years and 3 months old, aka 27 months.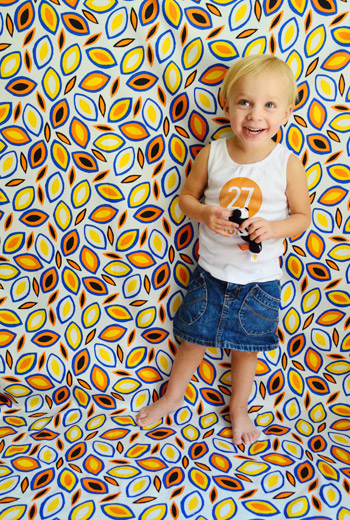 This month's photo taking adventure started off kinda slow since she was determined not to show her face.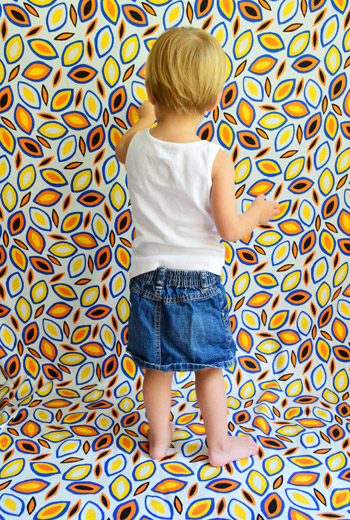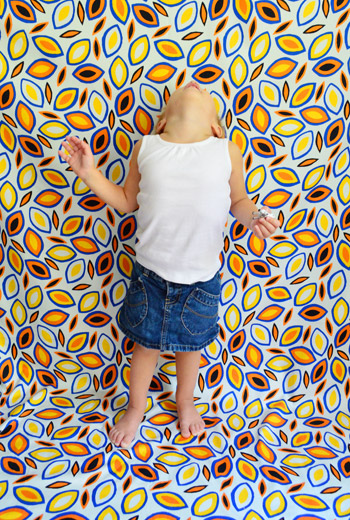 But then things started to pick up.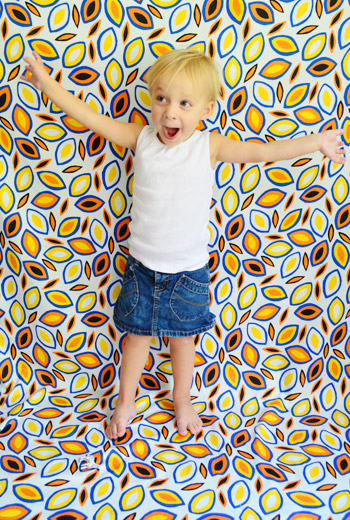 And by "pick up" we mean she put a zebra on her head. Pure modeling magic if you ask me.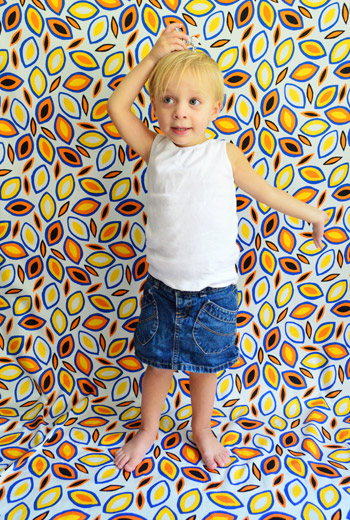 Then we got a bit too much of what we asked for. We started singing a song and suddenly her arms went windmill crazy and we ended up with blurry gems like these.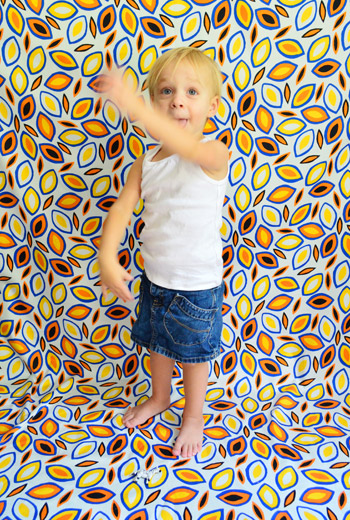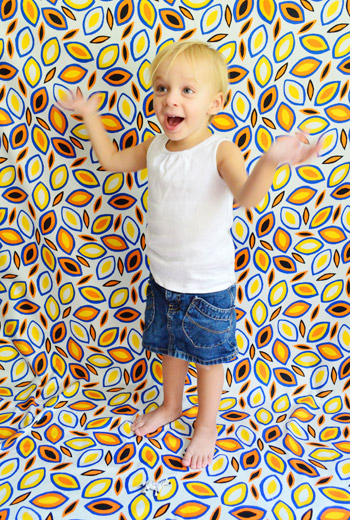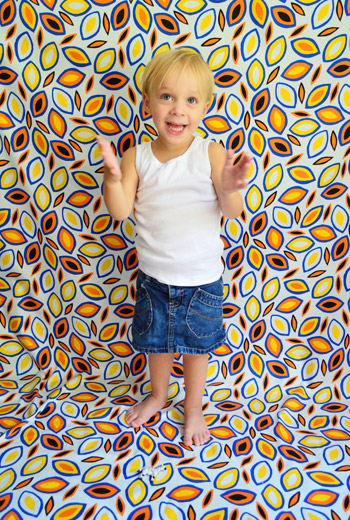 This one cracked me up because it looks like one of those hand gestures that politicians or business people use to really emphasize a point. Just picture her saying "I. Will. Not. Raise. Taxes."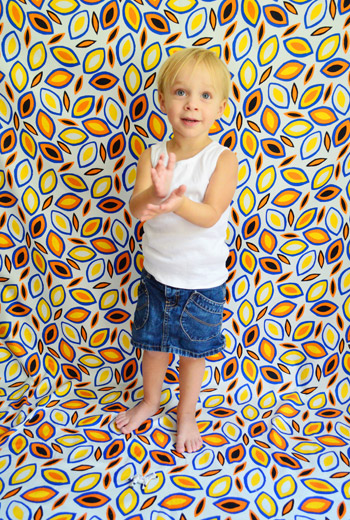 Fortunately we managed to snap our winning picture before this started to happen – the fabric fell down.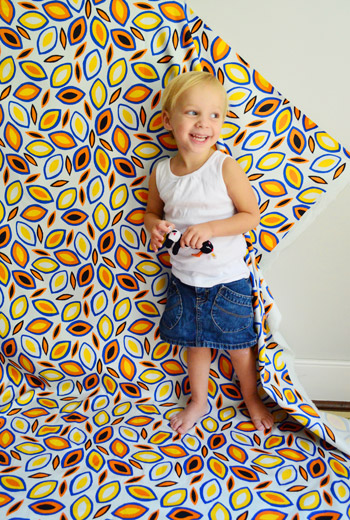 It's like this fabric was immune to the painters tape that we always use to hold things up. It would not stick! But at least Clara was willing to help put it back in place.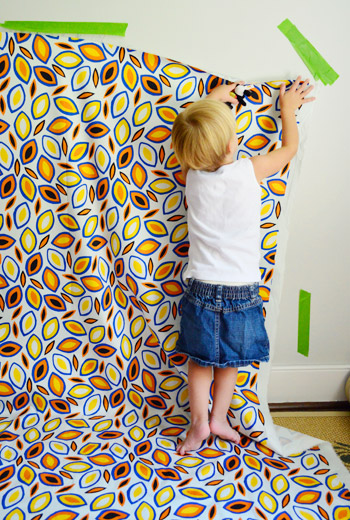 Such a big girl.
&nbsp