Spending Labor Day in Bethany Beach, DE with my family meant that Clara got to log some good quality time with her cousins John and Emanuel (just 10 and 7 months her senior, respectively). And boy did Clara take full advantage. There was some YouTube train video viewing on Aunt Emily's lap (yes, they're all obsessed with watching live footage of trains chugging along)…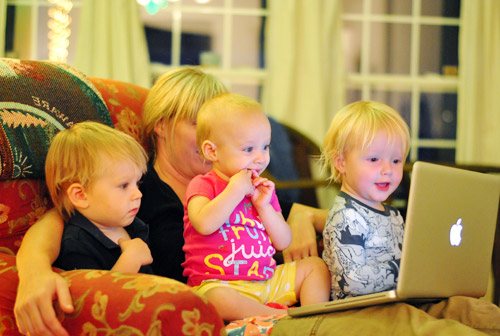 …and reading together on Grammy's lap.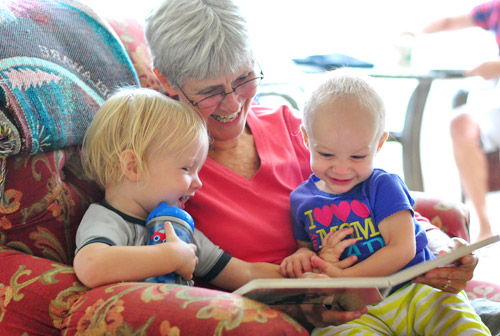 Though perhaps the best moment was the debut of  "The Clara Hug," which John was introduced to first…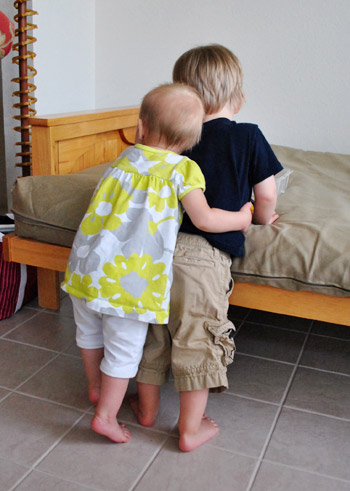 It starts off innocently enough, but soon crosses the line from hug to tackle. Clara topped off the uncomfortably long embrace with an equally elongated "oooooooooooooooooooh" sound effect (which we hesitate to admit is kinda her interpretation of a kiss). Thank goodness John is a good sport.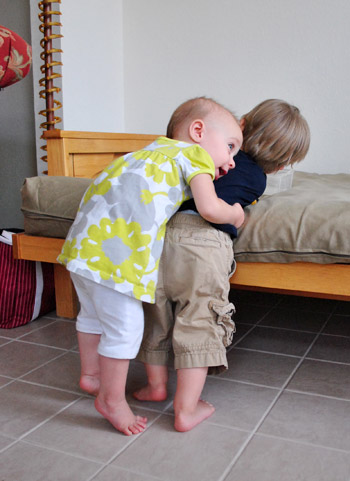 The whole event went on long enough for me to snap about a billion pictures and for poor Emanuel to start to feel left out of the cousin lovefest.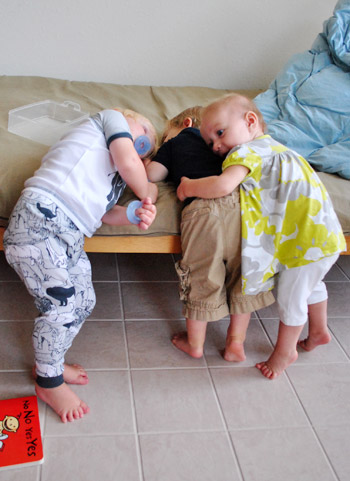 Don't worry though, he got his own "Clara Hug" the next day. It just wasn't caught on film because we were too busy cry-laughing.
&nbsp
When you have to put yourself in cabinet painting quarantine (aka the sunroom), it's always nice to know there's someone on the outside who's watching over you.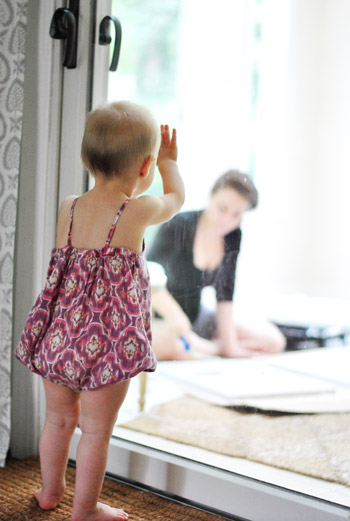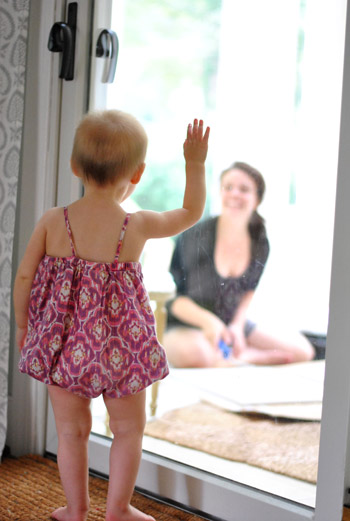 &nbsp