Have we ever told you there's a wild turkey that lives in our neighborhood?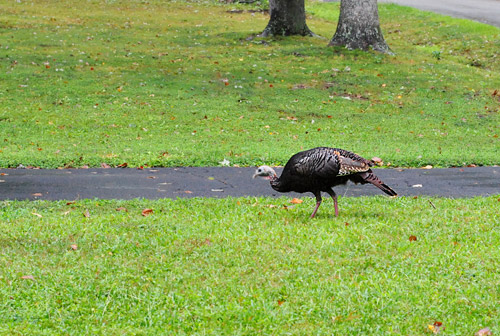 We've been dying to catch it on camera to show you guys, but rarely spot it near our house (usually just down the road on walks instead). But then yesterday morning we caught it wandering between our yard and our neighbors' driveway.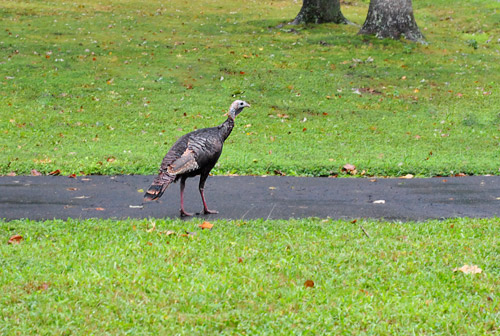 From the number of pictures we took you'd think we'd spotted Sasquatch or something. Are there any wild animals in your neck of the woods? We've also seen deer and even a super cool owl friend the other day. Ah, nature.
&nbsp
Clara will drink to that. No wait, that's not age appropriate. How 'bout we just enjoy her getting her Rihanna on instead. Yay-yeah! Yay-yeah!
Can you tell her parents listen to too much Top 40 radio? She's usually singing this from the backseat of the car.
&nbsp