Random
Katie Bower recently sent us a bunch of photos she shot when we visited earlier this summer. Tucked within dozens of cute photos of Clara, this gem stands out as my favorite. Behold its bountiful cheesiness.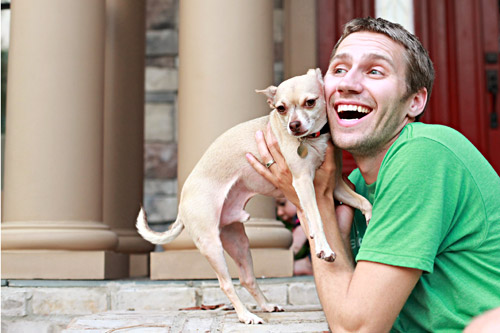 On one hand it looks like a still from some G-rated movie about a chihuahua lost in the wilderness who miraculously finds his way home to his master. On the other hand, I don't think I've ever seen Burger more embarrassed to be related to me.
What can I say? I loves me some Burger… and I'm apparently not ashamed to show it.
Have we ever told you there's a wild turkey that lives in our neighborhood?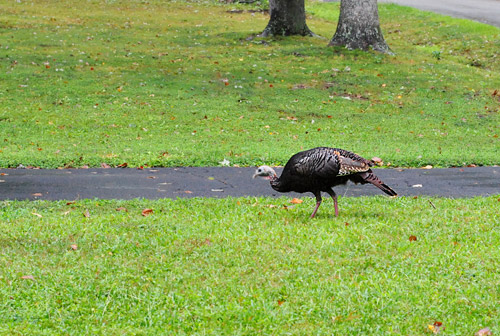 We've been dying to catch it on camera to show you guys, but rarely spot it near our house (usually just down the road on walks instead). But then yesterday morning we caught it wandering between our yard and our neighbors' driveway.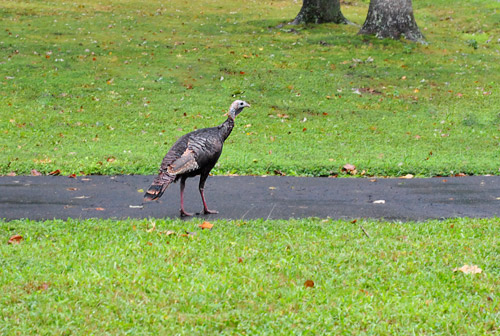 From the number of pictures we took you'd think we'd spotted Sasquatch or something. Are there any wild animals in your neck of the woods? We've also seen deer and even a super cool owl friend the other day. Ah, nature.