Clara
At Clara's preschool they celebrate "special days" since not every child has a birthday during the school year. Clara had hers last week and just like last year (which was really only back in March) it was a chance for both of us, plus Grammy and Tom Tom, to come into her classroom for a few minutes so her classmates could learn a bit more about her. Here's an old photo from last year's festivities: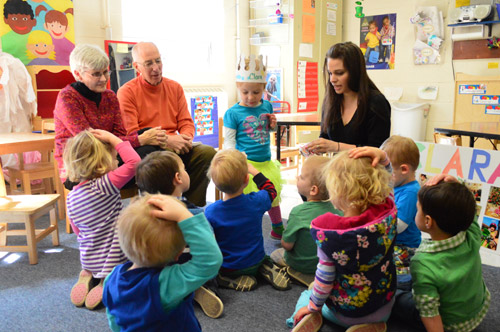 We didn't get any shots of the actual event this time around, but we did have a good time making her About Me poster. Last year we printed out photos so Clara could show her friends all of her family members. This time around we decided to take a looser interpretation.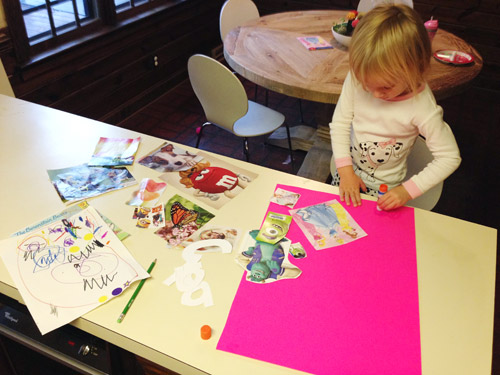 We flipped through a few magazines together and cut out items that Clara likes. They mostly ended up being characters (minions from Despicable Me, Sully and "Mouse Kasowski" from Monsters Inc, princesses, and even the M&M guy) but she did grab a picture of a butterfly, a dog, some cookies, and even a drawing that she made to round out the collection. From there, we decided not to micromanage or even direct how she collaged them on to her poster (she picked the hot pink poster board too). So yeah, some things got placed upside down or on top of each other, but it was fun for us to just bite our tongues and watch her go.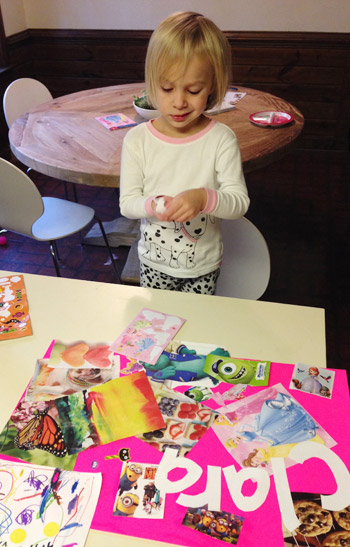 Sherry did swoop in to help her place the letters in her name when she asked for some assistance with those.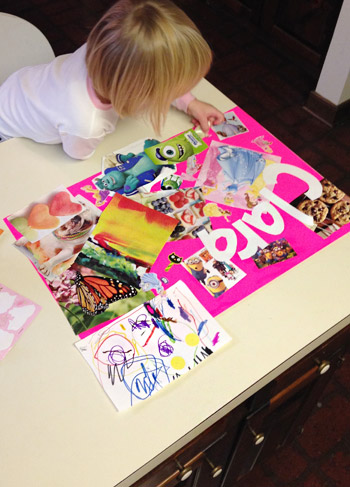 Once at school, she sat on Sherry's lap as we pointed out all of her favorite objects on the poster. Then I read "Secret Pizza Party" to the kids before she handed out stickers to each of her classmates. There were still 30 minutes left in the school day, so we got to join the kids for recess.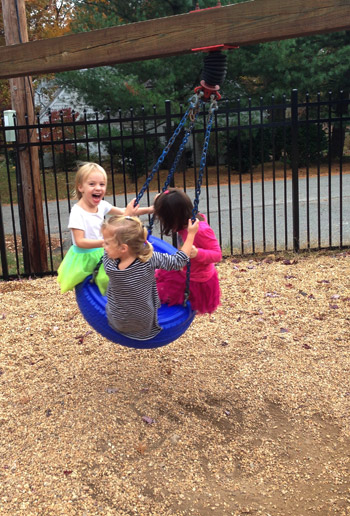 That's when we got to see Clara's love for the tire-swing first hand. Not to mention some of the new friendships she's building. These girls are as thick as thieves.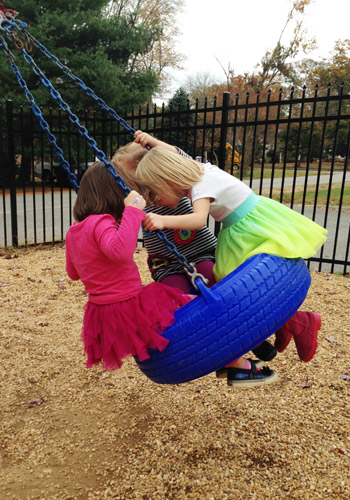 The pregnant bellies were out in full force in Richmond last weekend. Yep, Katie Bower, her boys, and her bun-in-the-oven came for a whirlwind visit, so of course we had to squeeze in a bump shot while standing in the middle of a giant rock.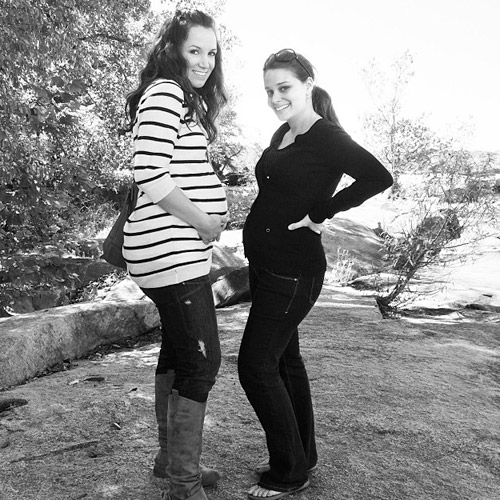 Katie even convinced the guys to get in on the action.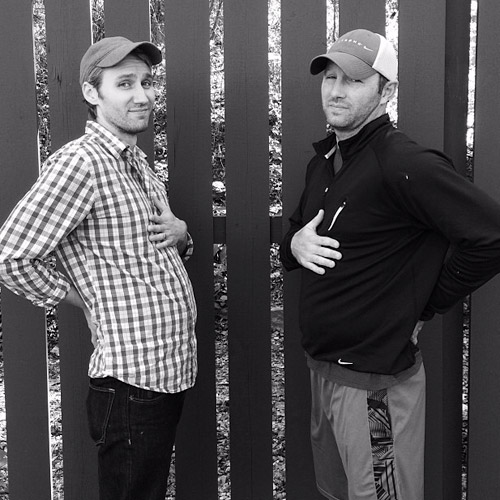 But of course the sweetest duo of the weekend was Clara and Will, who are probably starting to forget that they live eight hours away from each other considering that this is the third time in one calendar year that they've seen each other. #besties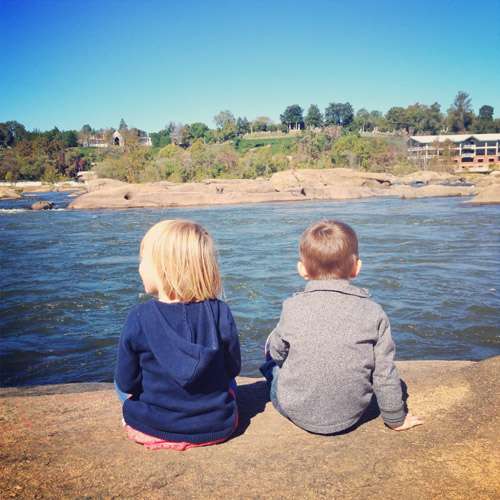 The visit was short, but we told Katie & Jeremy that we'd make the most of whatever days they could spare out of Jeremy's work schedule. So they arrived late Friday night and we got to hang out until early on Monday morning when they hit the road. The sad thing about waking up on Saturday, raring to go, was that it promptly rained all day. But the kids still had fun playing inside, helping to make a delicious pancake breakfast (in the real kitchen – although they logged a lot of quality time with Clara's play kitchen) and we had some good meals at a couple of family-friendly places and checked out a local garden center (where the kids had some moon bounce fun).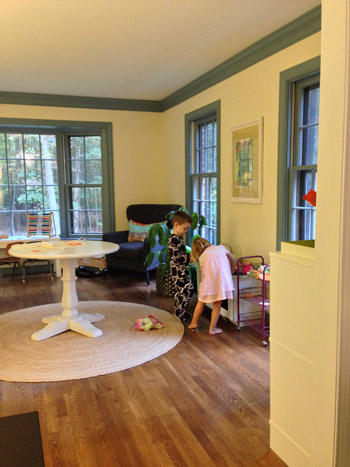 And there might have been some ice cream at one point.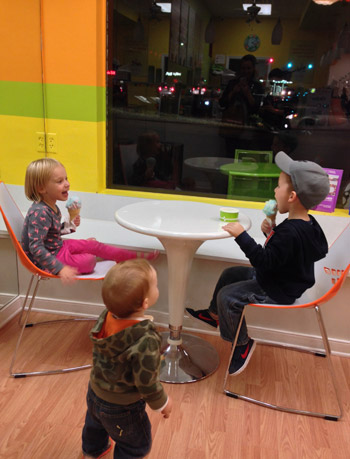 Aaaaand some donuts at another.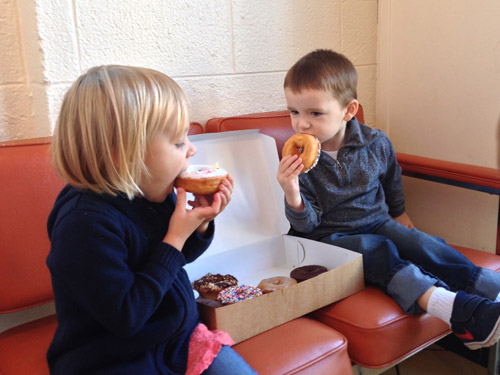 But our visit wasn't all about food. Especially since the clouds cleared on Sunday for a perfect fall day, which meant that we could venture out to one of our favorite spots in Richmond: Belle Isle.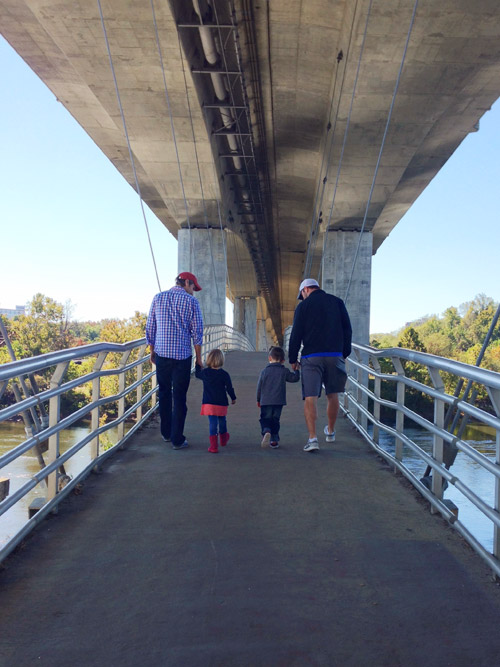 It's a little spot in the middle of the river that's connected by a suspended foot bridge, so it's an awesome spot to catch a view of the city skyline – and do some kayak watching while you're at it.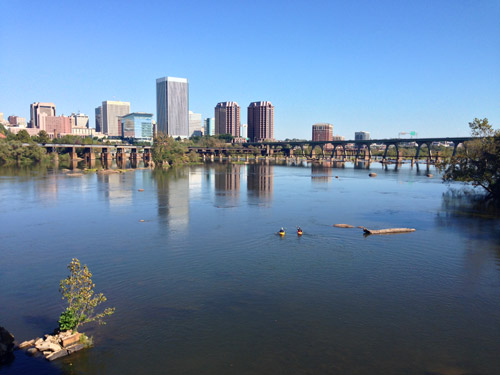 We usually go there for nice long walks, but we decided just to let the kids have fun out on the big exposed rocks that extend into the river. "Have fun" loosely translated into throwing rocks in the water. And man, Will can throw. Future baseball player status going on.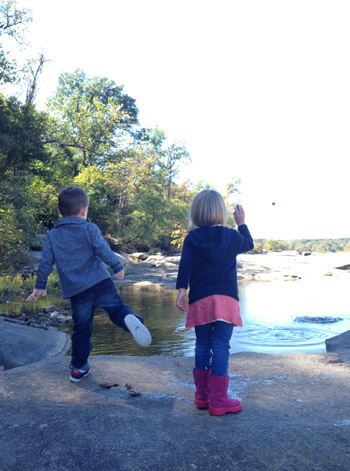 After lunch and getting the kids home for a nap, Katie and I walked to a couple of open houses in our neighborhood just because we're nosy like that. How cute is this little playhouse nook that one of them had in their bonus room? The back wall was chalkboard paint and it was covered with kid doodles. Adorable.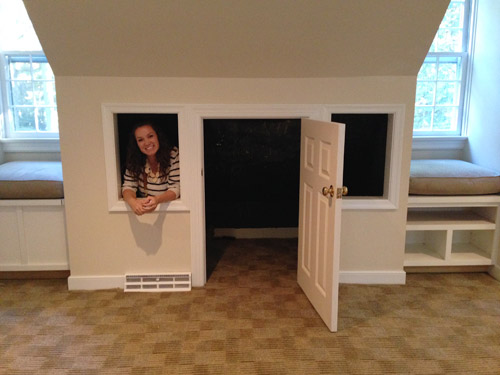 But the visit was over before we knew it and by the crack of dawn on Monday morning the Bower 4 (and a half) were packed up and headed south again. But at least we'll always have Belle Isle…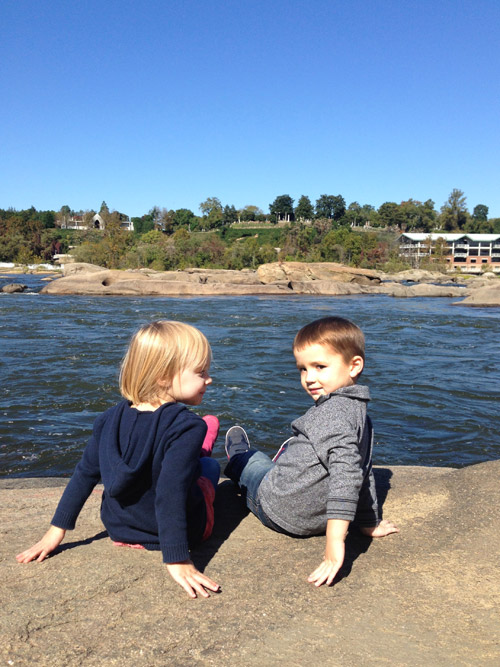 Oh and Katie and I were totally unproductive during this visit and completed neither a craft project nor a Pinterest Challenge announcement photo (or video) as planned. Forty eight hours goes by much faster than you'd think it would, especially with three kids running around and some morning sickness (mine) in the mix. So… next time!