Author Archive
Last weekend we took Clara to the Metro Richmond Zoo so she could see some of her favorite animals in the flesh fur.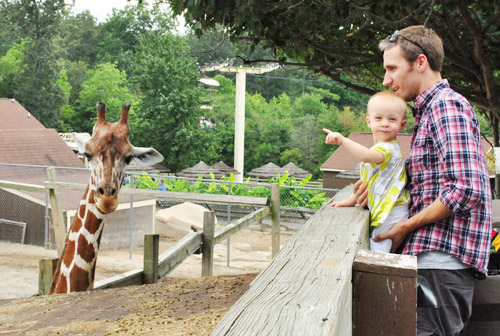 The highlight, of course, was watching her actually pet a giraffe. She has grown to love giraffes (partly because they became an unintentional "staple" in her nursery) but mostly because she's obsessed with this stuffed giraffe (made by Jellycat) that she named Gee and sleeps with every night. So we say they're her "Favorite Animal, Wild" (since Burger would be offended if we didn't also say that dogs are her "Favorite Animal, Domestic.")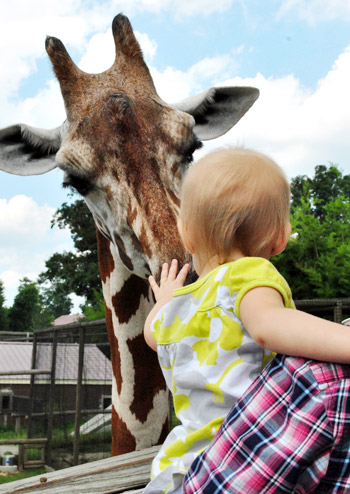 She also especially enjoyed the monkeys (especially these that share a name with her "Nonna" – who is Sherry's mom, Diana). She has even learned to say "Ooh ooh, ahh" when she sees a monkey. Not sure where the second "ahh" went, but we'll take it.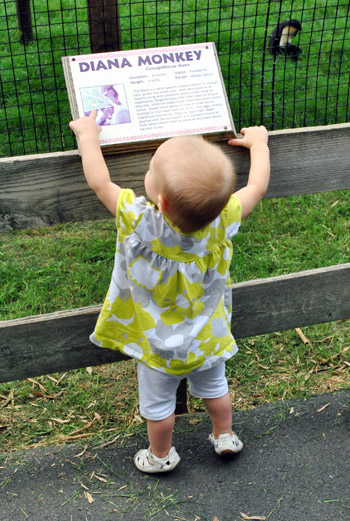 She was also beyond excited to see the black bear. There may have even been a little bit of dancing involved.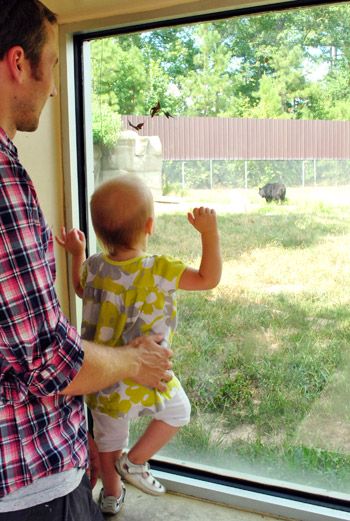 This video is Clara's equivalent to "Okay, well I'm leaving. I'm really leaving. This time I'm serious. Don't beg me to stay because it won't work. I mean it." Clearly Burger couldn't care less.