Archive for December, 2013
A few folks asked what we gave Clara's preschool teachers for the holidays, and although there's a room-mom who's happy to collect $5 from each kid per teacher and grab a gift card, they always encourage anyone who wants to do something else to go for it. We thought giving them something to unwrap would be a nice supplement to the gift card, but had no idea what we were going to do. Then I saw the cutest gold leather journals in the dollar spot at Target, and a "writing theme" idea was born. Here's my haul: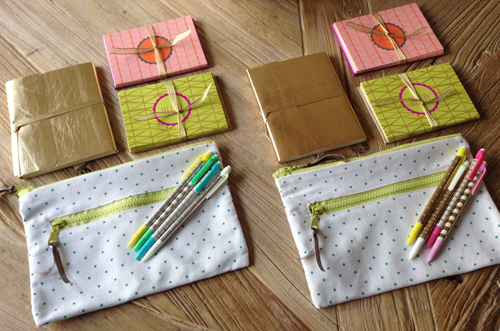 The polka-dotted pouch and the journal were both $3 (dang, dollar spot, why you gotta play me like that?) but the stationery and the patterned set of pencils were $1, so each teacher's gift ended up at $9. Everything except for the pouch came packaged in a clear plastic cover, but unwrapping the cards and re-wrapping them with gold ribbon and freeing the leather journals and pencils from those plastic cases made everything a little cuter.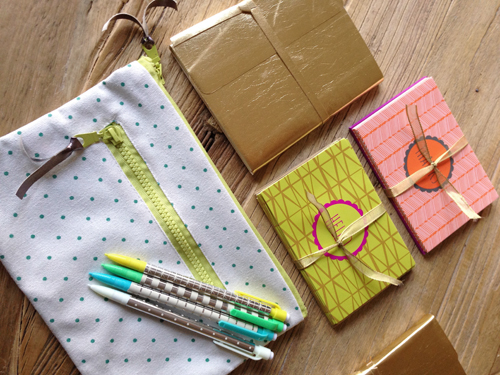 Then I just slipped it all into the pouch, and voila.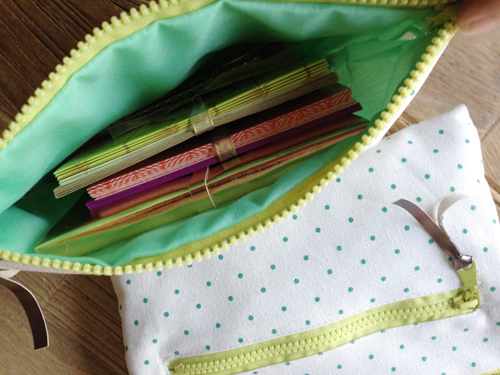 The finishing touch was tossing a little "You've got the WRITE stuff!" card into each one. Thanks for the inspiration, New Kids On The Block. Clara even helped me color them. Don't mind this bad cell phone picture, I was running out the door when I realized I never grabbed a photo of them.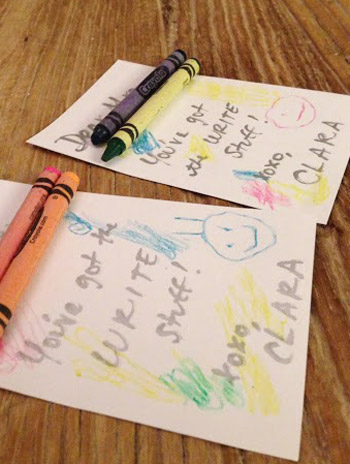 Is anyone else singing "oh oh oh ahhhh ohhhh" now? Don't forget the sweet dance moves that go with it. What last minute gifts did you guys toss together?
Psst- You can check out last year's teacher gifts here and peep some quick Valentine's Day treats that we made for Clara's classmates here.
There were a few people (like Katie) who asked us on our "the bun's a boy!" post if we had any girl names that we cared to share now that the bun is most definitely a he.  I said "We should totally do a Young House Life post on that! We were 100% sold on a girl name and have no clue what boy name we'll end up with! Funny how that works!" So here's that post.
Boy names have always seemed trickier for us. Even with Clara, we had a bunch of girl contenders but hardly any boy options. And we found that was the case again this time. So we're still not settled on a final moniker for the barnacle, but we have a bunch of options (mostly family names) bouncing around in our heads. But even before I was pregnant, we had a girl name picked out: Alice Kay.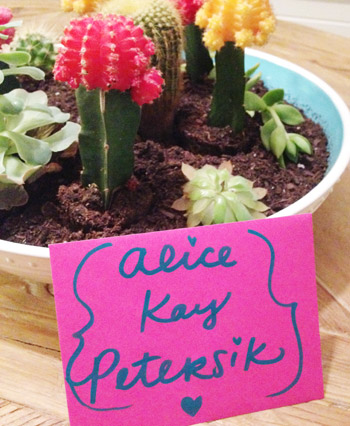 Just like Clara Kenley (whose name actually pays homage to three different relatives – more on that here), we're suckers for names that hold meaning and honor people in our families. So the name Alice would be in memory of John's great aunt, who was his sweet Granny's older sister and who played a big role in her life. The middle would honor my beloved Aunt Kay, who lived with me for my entire childhood and raised my brother and I (along with our two cousins) like a second mother. Our entire family was heartbroken when she lost the battle with a craptastic disease called Multiple Sclerosis last year (more on that here), so getting to honor two strong and amazing women with that name just sounded right.
We also thought it was sweet that the first names of each of our daughters would have been storybook references (Clara from The Nutcracker, and Alice from Alice In Wonderland). Plus Kay and Kenley both begin with a K, so we thought it would be fun (albeit very subtle) for them to each get their own first initial but to share K as a middle one.
We briefly considered converting Alice Kay to a boy name: Alex? Alistair? But it felt like too much of a stretch, so we're just weighing some other family names and reminding ourselves that we still have a few months to decide, so there's no rush yet.
Let's talk names. How did you name your children? Do they honor someone or reference a favorite historical figure or storybook character? Did you have an easier time choosing boy names or girl names? It seems to go either way, from the people we talk to…