Archive for October, 2013
By now you probably know going to the State Fair of Virginia each fall is a family tradition of ours (here are pics from 2012 and 2011, which started off with a very similar picture – although Clara was willing to pose for it that time). This is one of those you-sit-in-a-fake-roller-coaster and take the picture shots – and then you turn it upside down to look like you're really riding. I love that Sherry pulled her ponytail up to add to the illusion.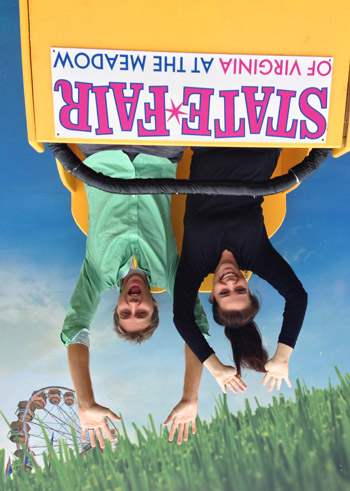 This year we went while Nonna was in town, so we ended up there on a crowded, cloudy Saturday afternoon instead of our usual weekday evening approach. It was a bit tougher to navigate and the sights weren't quite as pretty, but a good time was still had by all.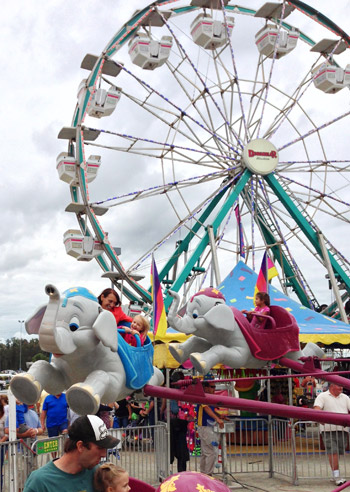 Most of our time was actually spent riding rides this year, marking a slow transition away from the animal- and food-centric trips from before. So there was a spin on the imitation Dumbos and the Nemo-ish fish.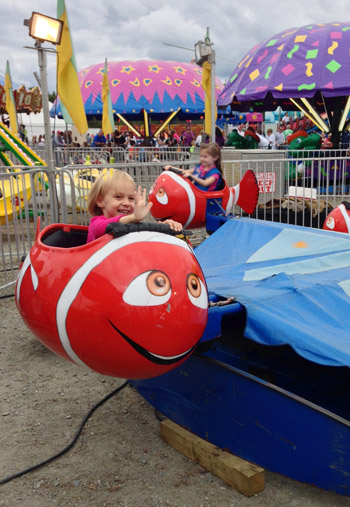 And rounding out our knock-off Disney trip, there was even a stop at the teacups. Which I was convinced Clara was going to hate (and tried to talk her out of, partly for my sake too) but we both ended up having a great, not-too-dizzy time.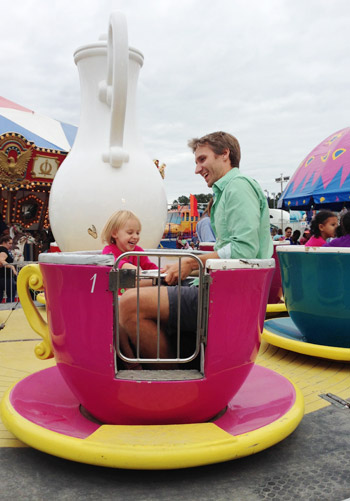 Although my favorite ride moment was on the "Rockin' Tug" which spun you around while it went back and forth. Clara dubbed the scary face behind the ride as a "shark" and everytime we passed it she excitedly screamed "Don't get us shark!" No fear. All fun.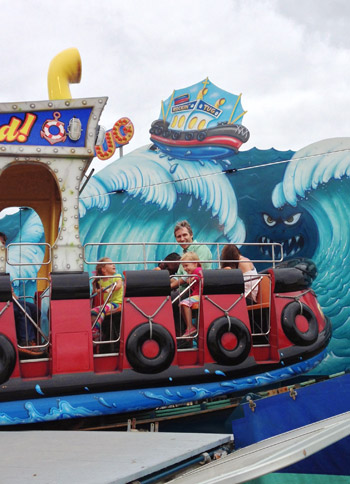 And of course there was another trip down the big slide together.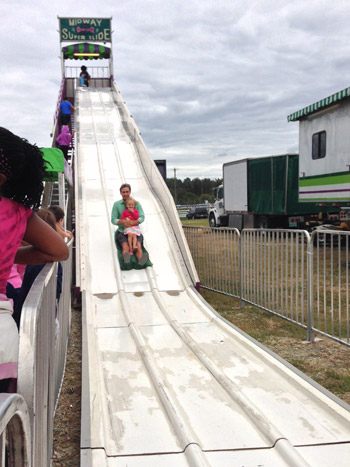 Clara finally got the joke of putting your face in these holes to make it look like that's your body, so we stopped at just about every one we saw. Here she and Nonna are rocking American Gothic.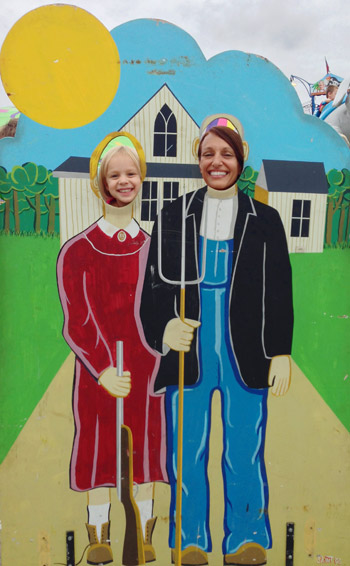 And she even went solo at the Sesame Street one (why an Ernie, but no Bert? Isn't that against the law or something?)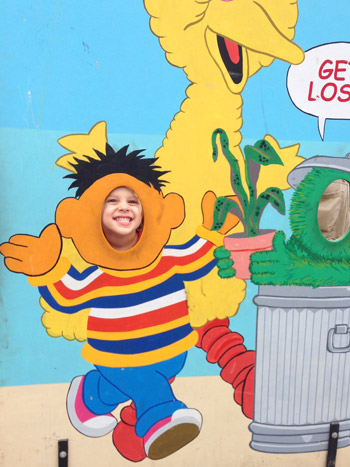 We did take some time out to look at the animals and eat some food, but none of the stereotypical fried-on-a-stick variety. So no good photo ops there. Is anyone else hitting up the state fair these days? Or otherwise enjoying the fall weather?