Archive for July, 2013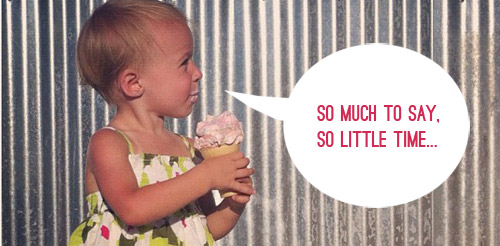 Convo #1
Mommy: Oh man! (after dropping something back behind the console)
Clara: (running in from another room) What happened mommy? What's wrong? Did you pee in your undies?
Convo #2
Daddy: Want to go to Jason's Deli for lunch today?
Clara: Yay! Jason's Jelly!
Daddy: It's deli like d-d-deli.
Clara: No it's jelly like p-p-p-kelly!
Convo #3
Clara: Daddy, I want to watch the movie with the little boys and the newspaper (Newsies had been on TV).
Daddy: Do you like that movie because the boys sing and dance?
Clara: I like that movie because the boys are cute.
Convo #4
Clara: I like to play with mouses.
Mommy: Oh yeah? You like to play with mice?
Clara: No I don't like to play with rice, silly. I like to play with mouses.
Convo #5
Clara: Mmm, strawberries!
Daddy: Are strawberries your favorite fruit?
Clara: Yes! And marshmallows are my favorite fruit!
Psst- Check out other Clara convos here, here, here, here, here, here, here, here, here, here, here, here, here, here, and here.
Some of you may have seen this photo posted on our Instagram feed this weekend, of Clara and her cousin Elsa all face painted to the max at Elsa's 4th birthday party.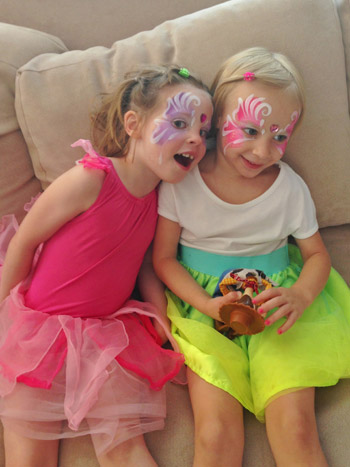 You may also remember this story from last year during Clara's first face painting attempt, which abruptly ended when tears started streaming down her face at the very beginning of the "Rainbow Princess" design that was being applied to her forehead.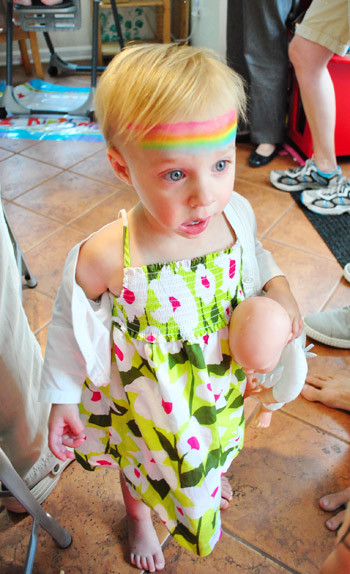 Oh what a difference a year makes. This time around she was so excited to get her face painted like a butterfly. And she took her job of sitting still and closing her eyes very seriously while the talented (and patient) Carol worked away.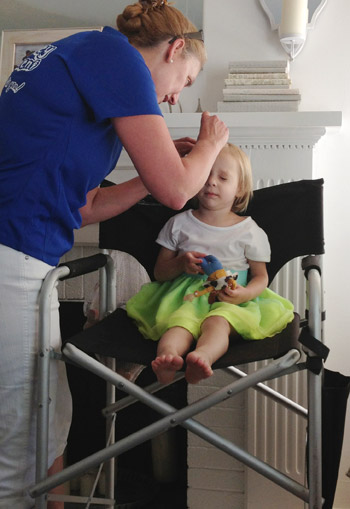 Last time she didn't survive more than two minutes in the make-up chair (and that was while sitting on Sherry's lap), but this year she sat all by herself. Couldn't even get her to crack a smile for a quick picture while the face painter refilled her brush. She was serious about looking like a butterfly.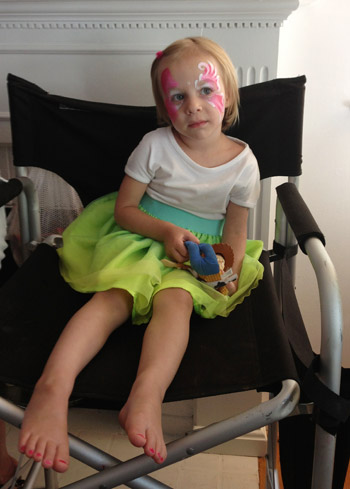 Someone was quite pleased with the results. And even more pleased that she matched her idol Elsa.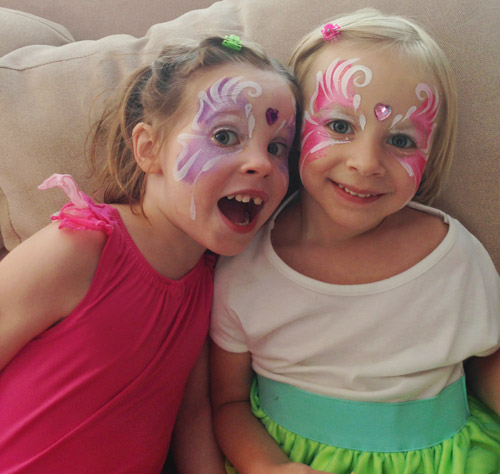 She even later took to the chair again to get a glitter tattoo – basically a pattern of sticky stuff applied followed by a dusting of glitter.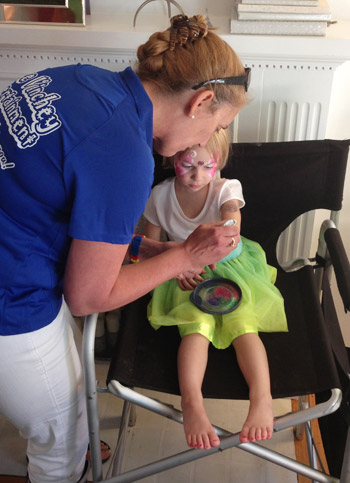 Despite all of the cool tattoo stencils available, Clara was unwavering in her choice of getting an Angry Bird. The girl doesn't really even know what an Angry Bird is (besides seeing the merchandise everywhere we turn) but something about it made her convinced that she wanted it sparkling on her arm.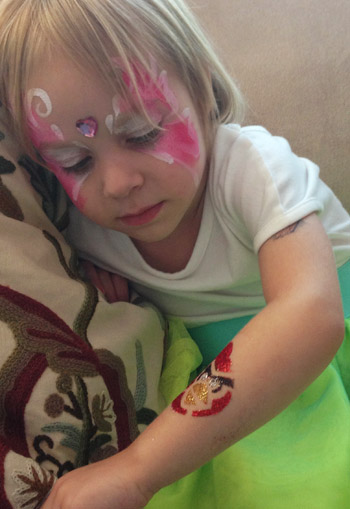 In addition to face painting and arm tattooing, the party was a blast.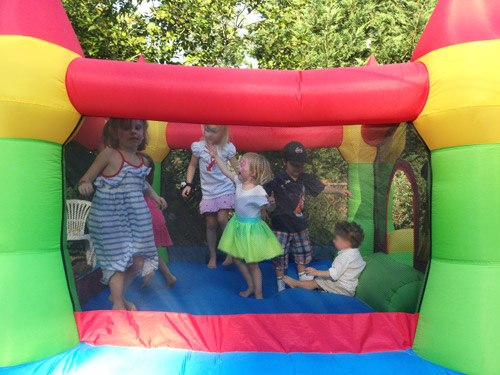 It was Clara's third party in three weekends (and coincidentally the third one with some sort of bounce house) so she's becoming quite the seasoned pro at having a good time.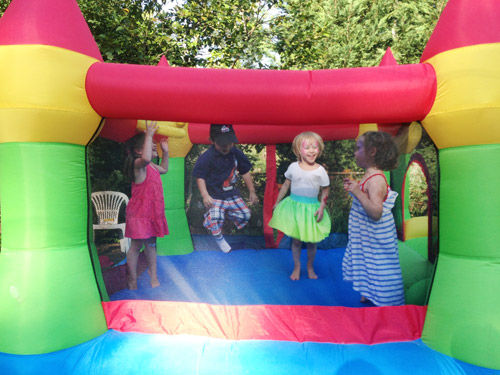 Rough life, eh?