Archive for July, 2013
One morning Clara and I were chillaxing in the master bedroom and Burger decided to join us. It's pretty rare that he gets this snuggly with Clara unless she has food he wants. But he just moseyed right up onto my chest and parked himself on my neck. So I broke out my phone and starting snapping away, mainly so Sherry (who was downstairs) could see what she was missing out on. When I shared the picture she said "he looks giant!" – I guess whoever's closest to the camera gets that treatment…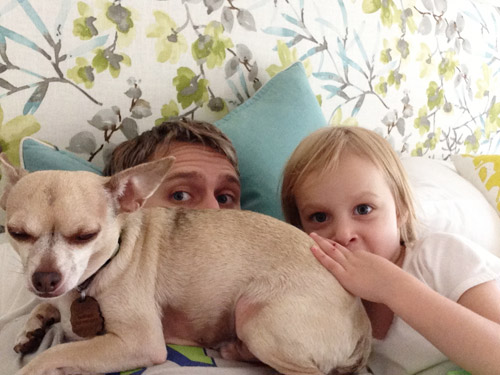 Lately whenever our iPhone camera is in front-facing mode, Clara goes into a face-making mode. I think she was going for coy here?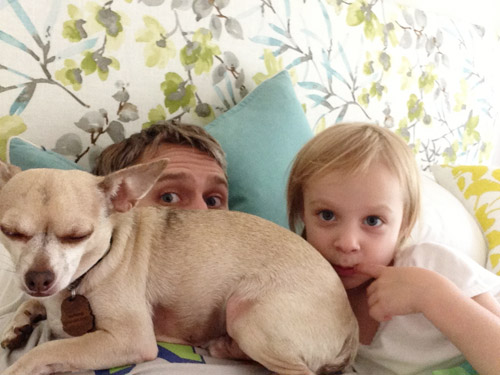 Then we both decided to hide behind Burger who, remarkably, hadn't budged.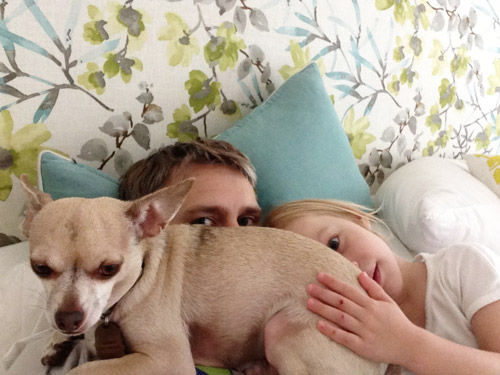 He doesn't always enjoy her nuzzles this much, so I guess she was stealing the chance to get close to him. I just wish it wasn't this end of him she was choosing.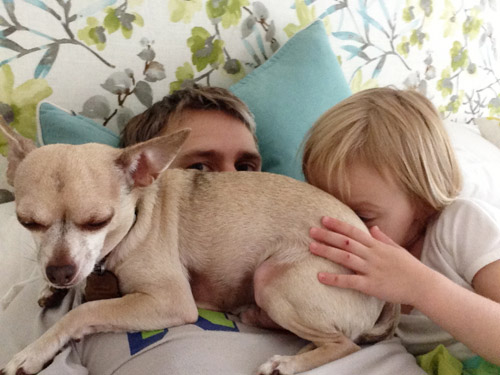 And then there was a lick. Gag.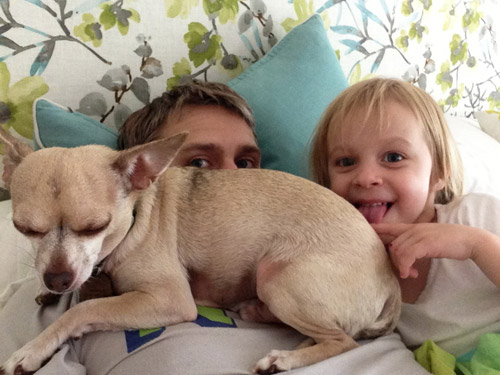 Snuggle time came to a quick end after that. I'm not sure Burger minded the grooming assistance, but it's not a skill I'm looking to develop in Clara. Oh well, at least we enjoyed a few minutes of bonding.
The other day at the dinner table we asked Clara if she wanted to tell us a story. To our surprise, she said "yes!" and so we captured it on our phone. I'm not sure the narrative is flawless, but at least the characters all got named.