Here on the East Coast, we're expecting cicadas this summer. A lot of them, apparently. They're the locust-like insects that emerge from the ground once every 13- or 17-years (depending on their "brood") to fill the air with buzzing and our trees with their shed skin. My mom used the occasion to break out the book she made with me back when I was 5, the first time I experienced a cicada summer.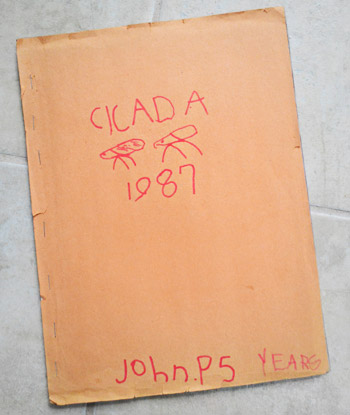 My little book is mostly newspaper clippings like this…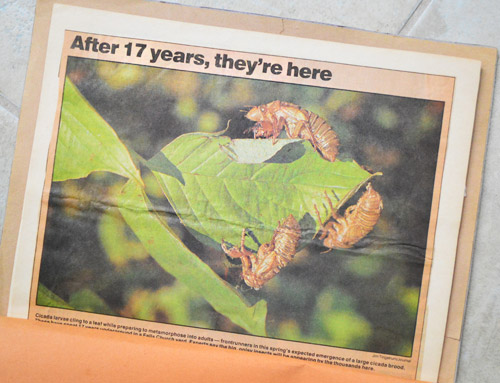 …but there are a couple pics of young me proudly (bravely?) holding some cicadas.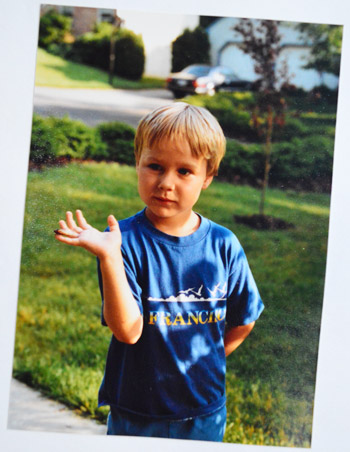 Then – here comes the kind of gross part – it includes some "preserved" cicada shells. Yep, that's them just squished in some saran wrap. An entomologist I am not.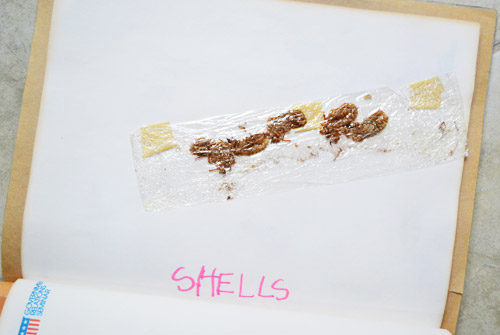 Although my preserved wings came out a little bit nicer.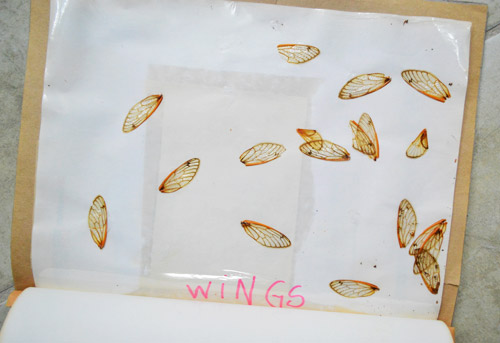 My mom even added a page to the book 17 years later (in 2004, when I was 22) when that brood of cicadas re-emerged. Still got that cicada bravery!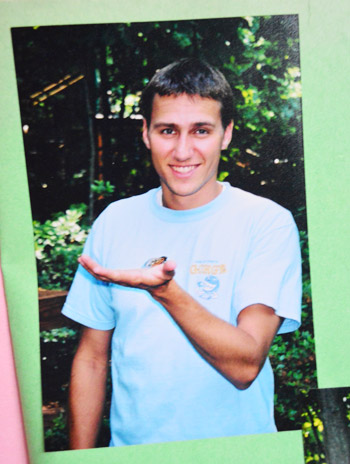 I'm hoping when this cycle comes to Richmond this summer that Clara share a similar fascination and bravery with them. Heck, maybe we'll make a little book of our own…
&nbsp Comment

&nbsp&nbsp&nbsp

&nbsp

&nbsp
If you enjoyed this post, please leave a comment or subscribe to the feed and get future articles delivered to your feed reader.
149 Comments