Archive for September, 2012
Thanks to the Olympic-themed Bravo commercials that have been playing all summer, Clara has become obsessed with Madonna's song "Superstar." She calls the song "Ooh La La" and it has even inspired her to pick up some new dance moves. Behold:
Seems like we're on our way towards a new family tradition: spending Labor Day at the Delaware Shore. Last year we used it as an excuse to do some yard sale-ing and thrifting, but this year we did our darndest to unplug. So much so that we only really broke out the camera on Friday evening for a little twilight beach fun.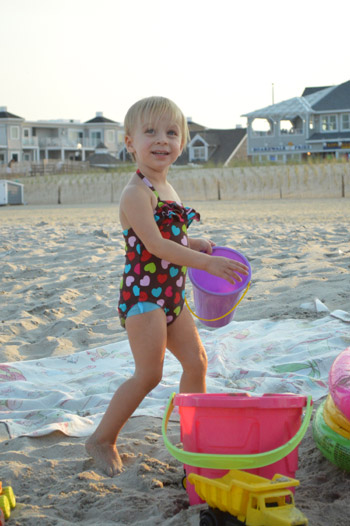 Clara is crazy about playing in the sand and has yet to meet a pool she doesn't like. Especially an inflatable one with a soft sandy bottom that's perfect for jumping. Cannonball!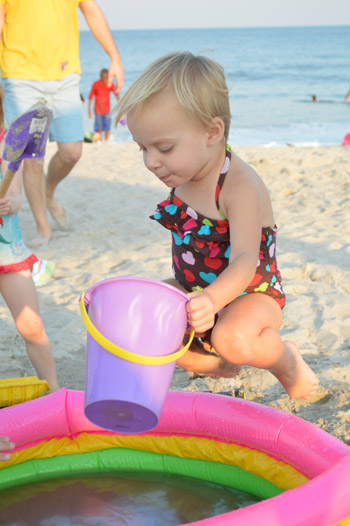 Keeping the pool full was a task in itself (since Clara and her cousins were dead set on pouring it out). So occasionally we had to get them back with a little surprise water dump.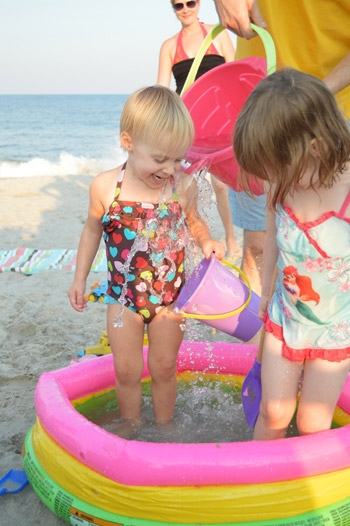 Clara even managed to surprise herself a couple of times.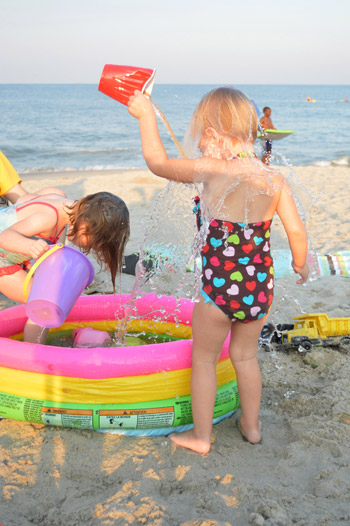 Predictably, Sherry came to the beach in jeans that evening. She wants me to say that it was a semi-cool evening in her defense, but it was still around 75 degrees. She's just a weirdo. But she's my weirdo.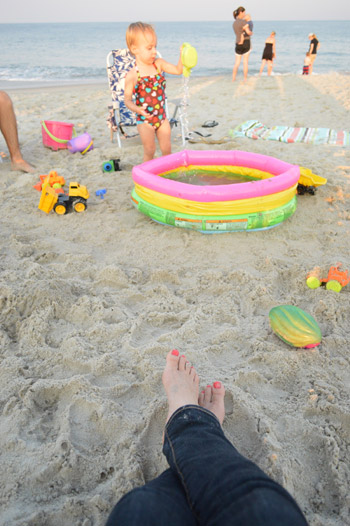 And to her credit, she did break out shorts later in the weekend, as demonstrated by this Labor Day Instagram pic.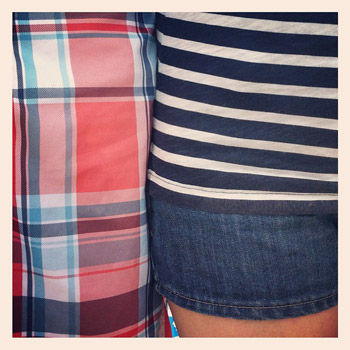 Also predictably, my sister Emily scared the children attempted a photobomb. Ever since I "showed her" by posting her bomb at our family reunion she's made it her personal mission to drop in on more of our blog photos to see if we'll post them. And post them we will. Let's see who breaks first, me or her.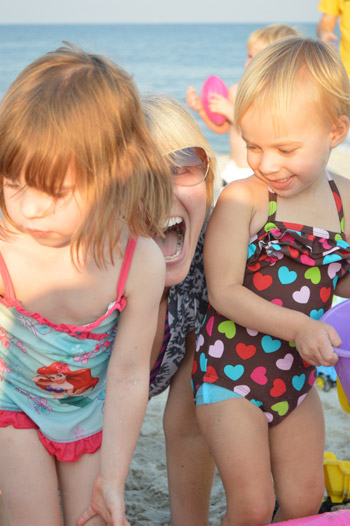 Being on the beach Friday night was cool because it was also the evening of the blue moon.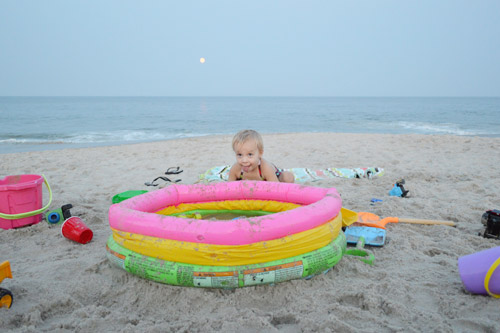 It made for some cool views as the night went on.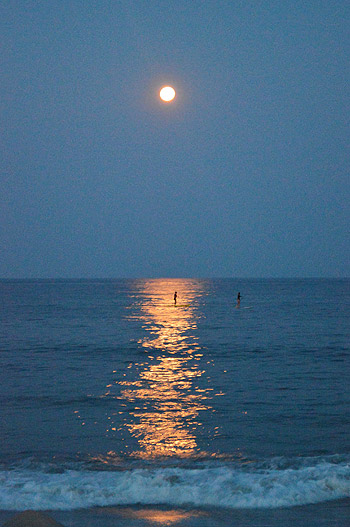 The other fun surprise of being on the beach that evening was the concert that started on the nearby Bethany Beach boardwalk. The musicians were great, actually (didn't catch their names – sorry!) and the kids had a blast dancing around.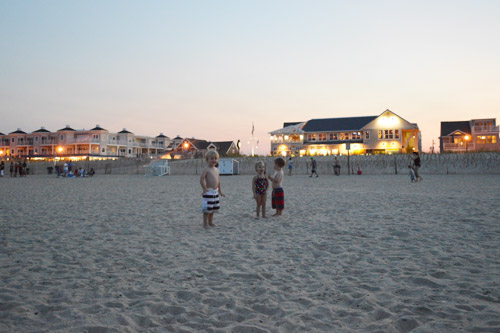 Well, maybe "dancing" is a generous word for what they're doing. You be the judge:
Even though the camera stayed home for the rest of the weekend, I couldn't help but share this iPhone pic from Sunday. One by one, the four toddlers – Clara and her cousins Emanuel, John, and Elsa – volunteered to be buried in the sand.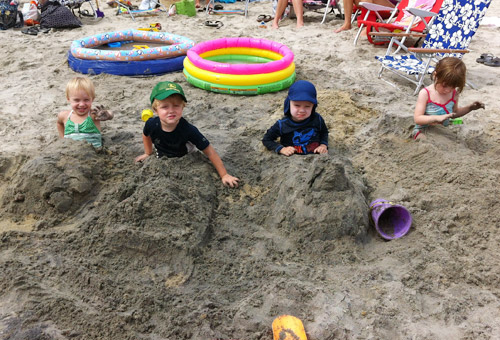 My dad did most of the burying since it was once a tradition that he buried me and my generation of siblings and cousins in "sand cars" that he'd design. These kids were a bit too impatient for him to detail a car shape, but we did have fun pretending they were behind the wheel of steam engines, coal cars, and other types of trains.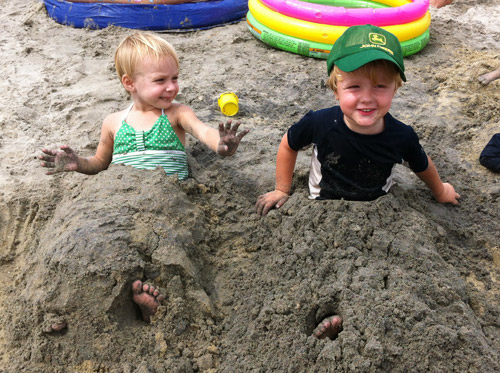 How was your Labor Day? Did you do anything fun to say goodbye to the summer months? Are you already making plans for the next one?