Two weekends ago we experienced our first family reunion. It was my mom's side of the family and in honor of my Granny's 90th birthday earlier this year, nearly 50 of us gathered at Carter Caves State Resort Park in Olive Hill, Kentucky (since it's a short drive from Granny's home in Huntington, WV).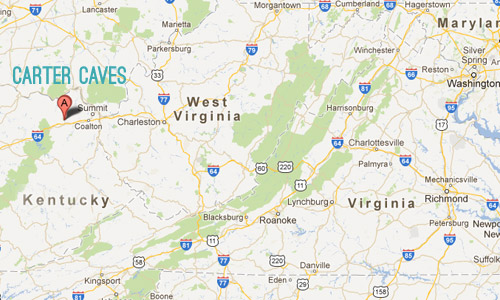 It was a pretty brief trip, with folks arriving Friday evening and leaving Sunday morning. But we packed in a lot of quality time in those 40-ish hours. For instance, Clara experienced her first pony ride.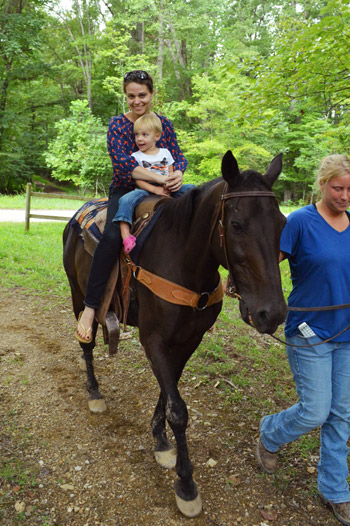 We also went on a short hike that the ranger described as "stroller friendly." We're not sure if he knew what a stroller was.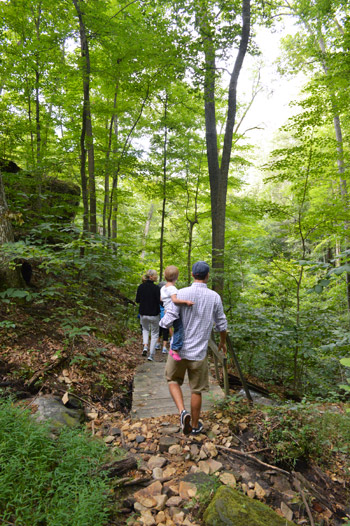 It was a fun hike nonetheless. Clara (and I) were in rock heaven.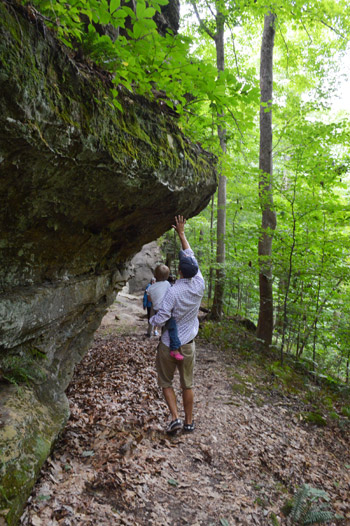 Burger had fun too – although this photo is mainly to show my sister Emily that if she's gonna photobomb my picture like a big weirdo, I'm going to put it on the Internet.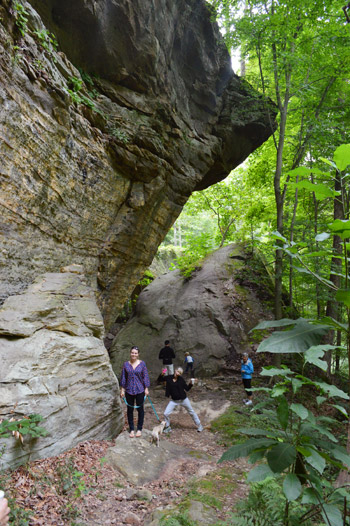 Here's a better shot of us (with Sherry's ol' turkey leg shirt) enjoying the hike together.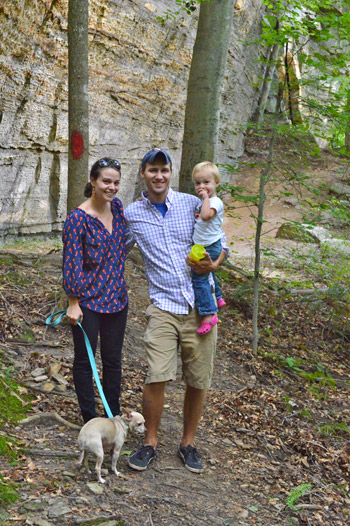 But this trip wasn't really about our little family foursome – it was about the family forty-some and getting to spend time with our cousins, aunts, uncles, etc, etc. That "etc" is mainly my sisters' and cousins' kids since I think there were about fourteen kiddos there who were under the age of ten. Including this troublesome trio of Clara and her cousins John and Emanuel. They were just touching the rock, but I think it looks like they're ready to be frisked. Except for Emanuel. He's about to make a run for it.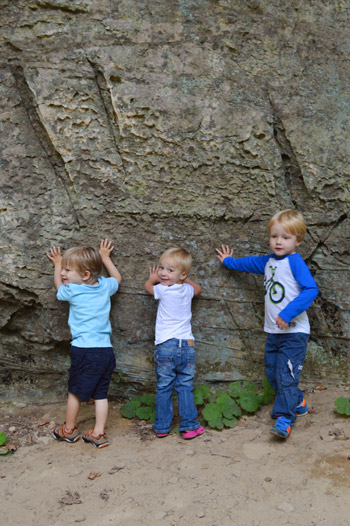 Clara also got to hang with our cousins daughter Elsa, whom she idolizes.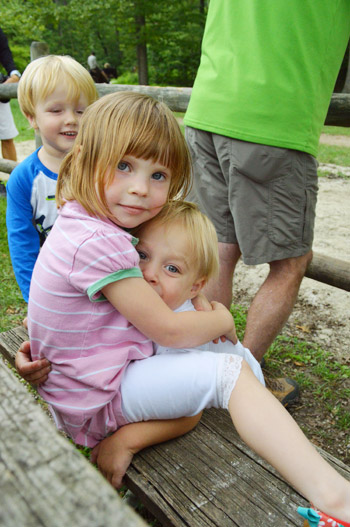 The reunion centered around a big picnic / cook-out on Saturday evening at one of the park's shelters.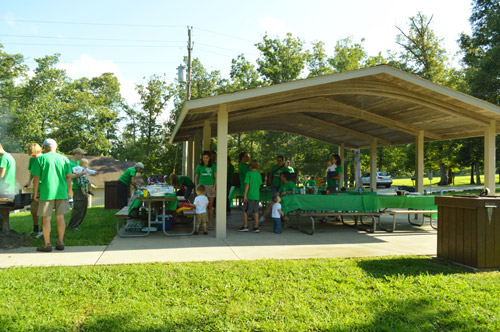 And it wouldn't be a reunion without matching t-shirts right? And since my mom's family is the Kelleys, we went with a kelly green theme (though the little kids got white shirts with clovers on them).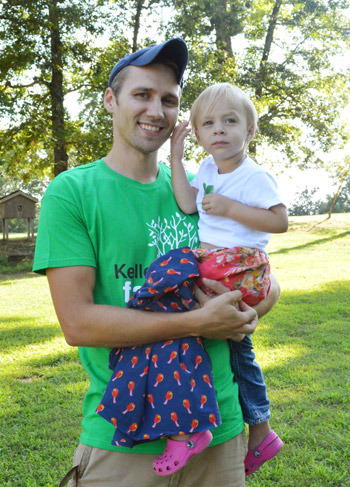 Here are the women that run this show / are responsible for this madness. That's Granny in the center flanked by her daughters (and daughter-in-law on far left). My mom's the one on the far right. The hilarious thing about this picture is before we snapped it, Granny put in a request: "I want to be airbrushed." Ha!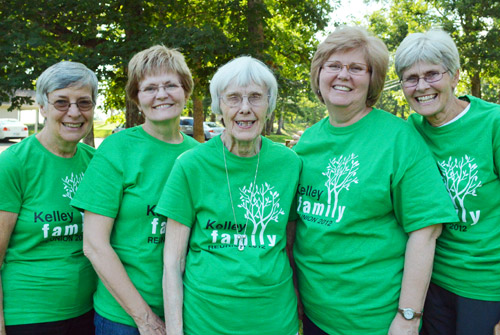 Granny is the definition of a grandma with spunk. She's always smiling and cheering people on and still always surprising us with great one liners. This picture is right after we presented her with the new TV we all went in on together. She stood up as we all chanted "Speech! Speech!" and then simply said "Thank you for the TV. It looks lovely." and quietly sat back in her seat.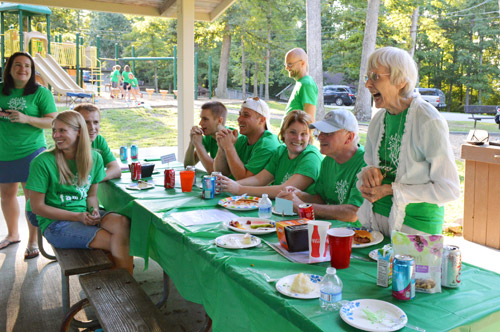 Her three daughters certainly inherited some of the spunk. Particularly my aunt Liz (far left) who made these t-shirts for the three of them.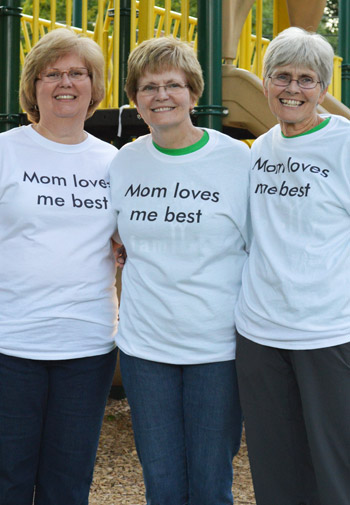 But the gathering wasn't just t-shirts and photo-taking. There, of course, was eating.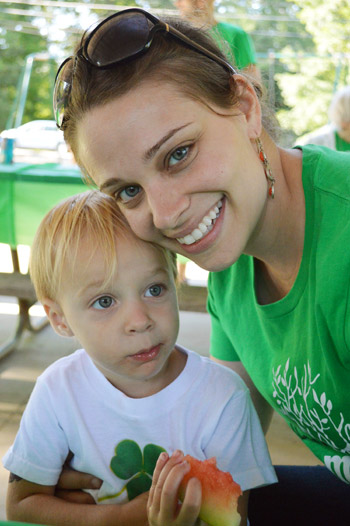 Between the watermelon and the icing that Clara's smashing into her cake-hole below, I swear she ate some real food. At least I think she did.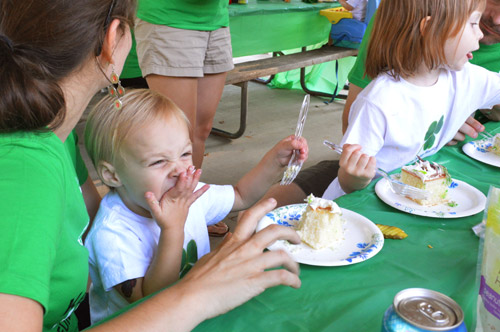 At least she stayed hydrated. Did I mention she idolizes Elsa?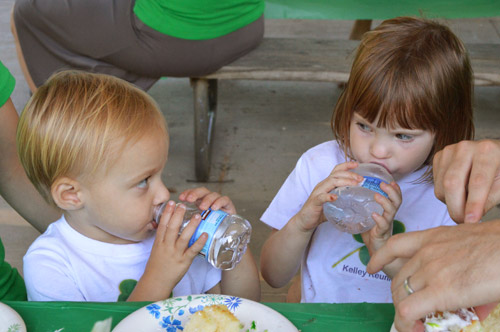 The saving grace for all of those with children was the big playground that was right next to the shelter.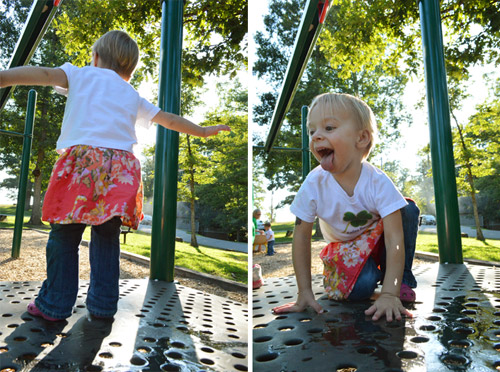 Clara was queen of the swings. Or maybe with the way she's clutching that Sleeping Beauty doll, she's more like King Kong of the swings.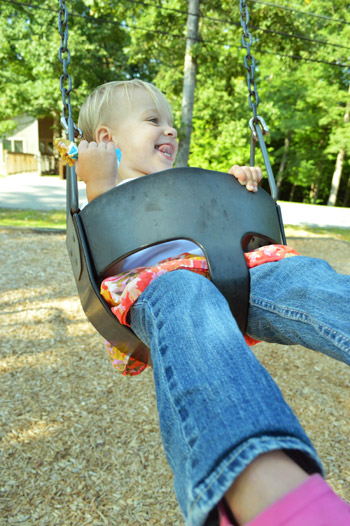 One of her favorite swinging buddies was her baby cousin Ben (John's little brother). Clara just lights up around him.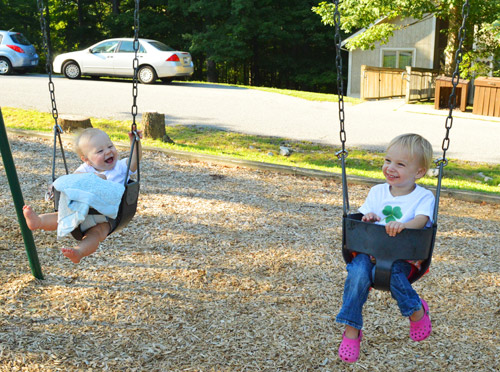 And sometimes he does the same around her. Isn't he a handsome devil?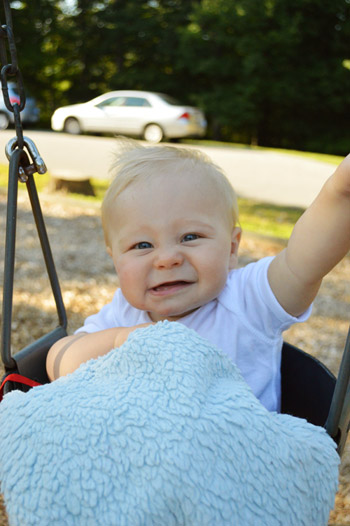 This next series of photos cracked me up. Ignoring the fact that these two toddlers are related, this picture is like the epitome of playground flirting. Do you eat lollipops here often?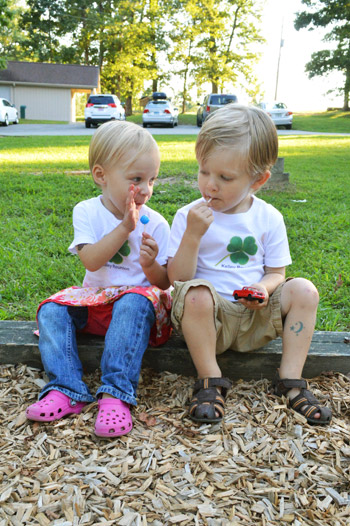 She said she'd go out with me!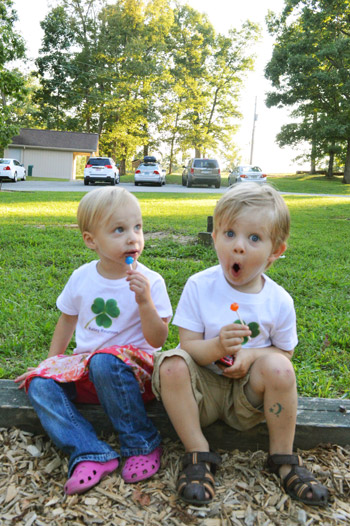 And here's Emanuel's attempt to break up all of the mushy stuff. Not sure he was successful.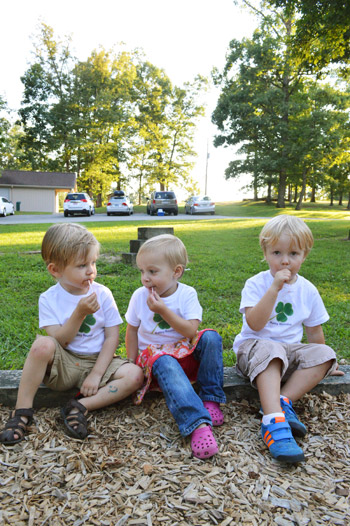 But perhaps Clara was learning the ways of her cousin John. Because at the end of the day she just wanted to steal his seat in the double-stroller next to his brother Ben.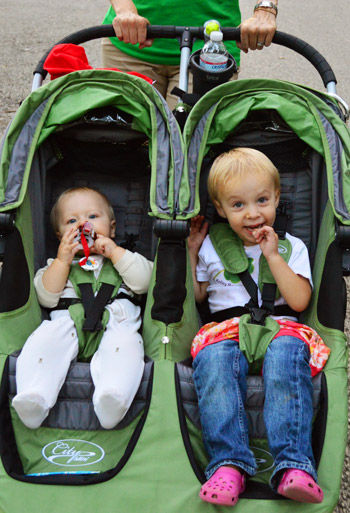 As many cute photos came out of our reunion weekend, my favorite was probably this one – which is a photo taken who knows how many years ago. It's Granny and my Papa back in the day. Such a charming picture of the two of them. Makes me wish he were still around to see all that this family has become.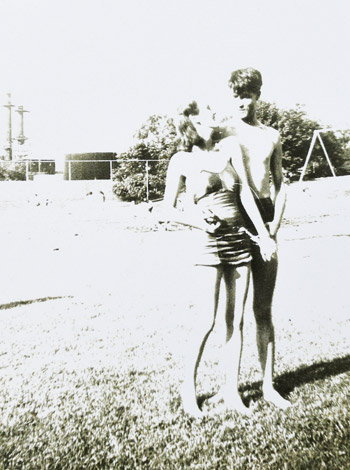 Our first ever Kelley Family reunion went so well that we're already starting to plan the next one (probably in 2014). Any fun family reunion tips or suggestions to make the next one bigger and better? Well, maybe not bigger. Forty-eight people was a lot already!
&nbsp Comment

&nbsp&nbsp&nbsp

&nbsp

&nbsp
If you enjoyed this post, please leave a comment or subscribe to the feed and get future articles delivered to your feed reader.
113 Comments